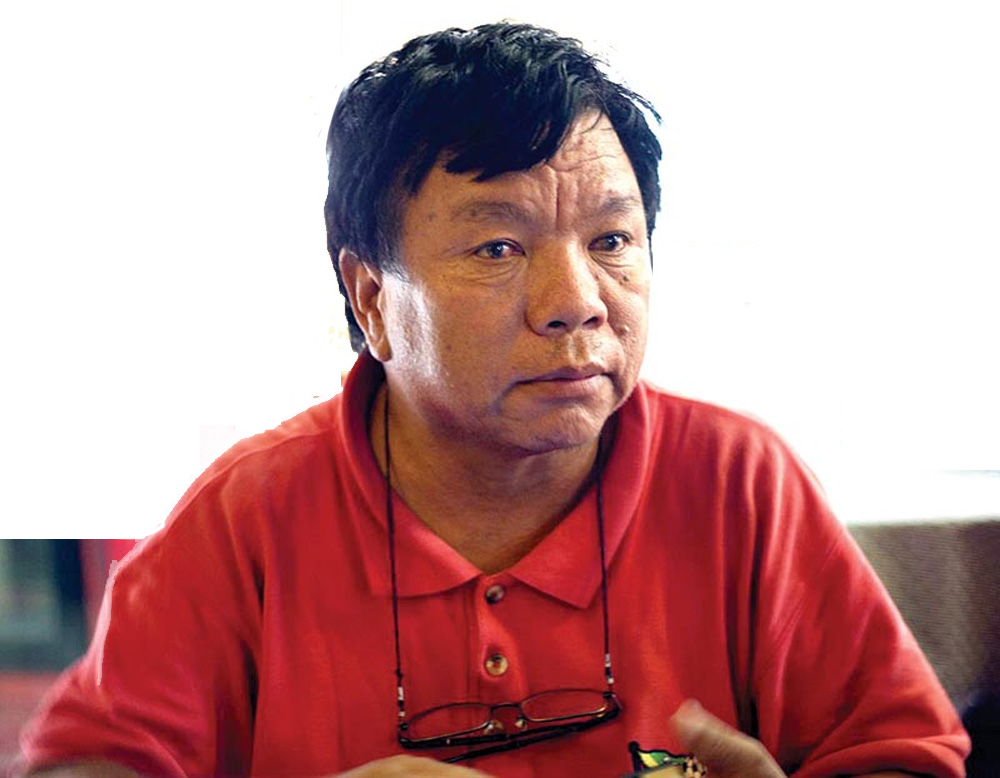 The Gandaki Province government has honored Mahabir Pun with the Gandaki Ratna. Province Chief Prithviman Gurung conferred the honor on Pun at a function held in Pokhara on Monday. Now, he will get the status of a member of the Province assembly in a public event.
Pun was announced on the occasion of the completion of four years of the Gandaki Province government. The Province has started honoring distinguished person who was born in Gandaki and contributed to the prosperity of Gandaki.
According to the rules of procedure, the committee can select up to three people at a time for the honor. However, for the first time, only one candidate was selected, said Minister Dobate Bishwakarma.
A selection committee was formed for the award under the coordination of Kumar Khadka, spokesperson of Gandaki Pradesh and Minister for Physical Infrastructure and Transport Management. Procedures have been formulated to honor those who have contributed in the fields of education, health and sports, agriculture and cooperatives, industry tourism, environment, infrastructure development and disaster management, language culture, public administration, etc.
Speaking on the occasion, Chief Minister Krishnachandra Nepali Pokhrel said that Pun was awarded the Gandaki Ratna while respecting the steps taken to make the country prosperous through research. Chief Minister Pokharel informed that the Gandaki government has allocated Rs 100 million for research in the coming year in collaboration with the National Research Center.
After the award, Mahabir Pun gave an example of a prosperous country that has invested a sufficient budget for research. He said, "Our country is happy because it is not strong in research. When young people go abroad in search of employment, the economy here is in disarray. Research and development should not be delayed any longer."
Stating that the research is a difficult task in itself, he said that only 10/15 out of 100 researches will be successful and 100 percent of results will not come. "Our budget system says we shouldn't fund programs that fail, but not all research is successful," he said.
He said that he was enthusiastic about the Gandaki Province government opening an innovation center through Gandaki University. Pun also said that he was ready to receive the award as the innovation center was open in Gandaki.
Pun was born in 2011 BS in Annapurna Gaunpalika-8 Nangi of Myagdi, which has been providing internet information in rural areas through science, technology, information, and wireless technology. The founders of the National Innovation Center have been working in the fields of biomedical, agriculture, education, drones, and others. He is also a recipient of the Ramon Magsaysay Award.
For the person adorned with Gandaki Ratna, the status of a member of the Provincial Assembly has been determined in a public program. Procedures have been formulated for free treatment in government hospitals in the Province, use of VIP rooms at airports, special priority for public services run by the government, and the government taking responsibility if there is no protection.