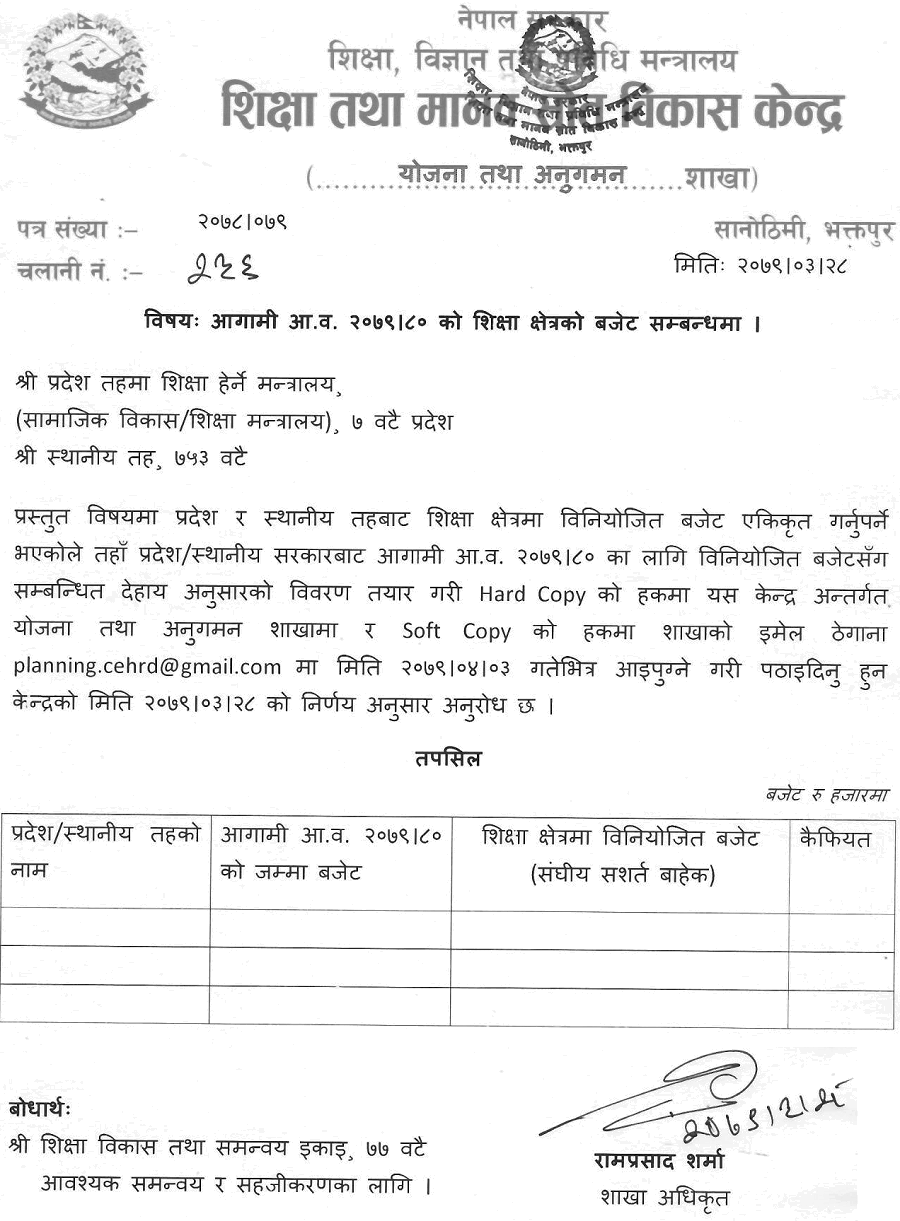 Government of Nepal, Ministry of Education, Science and Technology, Education and Human Resource Development Center, Planning and Monitoring Branch, Sanothimi Bhaktapur notice Regarding the budget of the upcoming Fiscal Year 2079/80.
Ministry of Education at the state level,
(Ministry of Social Development / Education), all 7 Provinces
Local level, all 753
Since the budget allocated to the education sector from the Province and local level has to be consolidated; The following details related to the budget allocated for the upcoming Fiscal Year 2079/80 from the Province / Local Government have been prepared as follows. As per the decision of the Center dated 2079-03-28, it is requested to send it by 04-03.
Notice