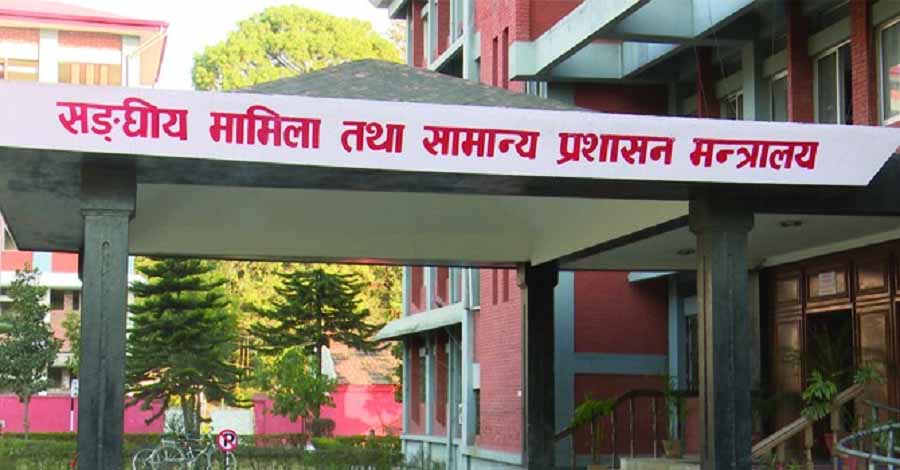 Government of Nepal, Ministry of Federal Affairs and General Administration (MoFAGA), Singha Durbar, Kathmandu notice related to inter-local level assignments
To be recommended at the local level by the Public Service Commission and to have permanent appointments and inter-local level functions; Attached herewith are the details assigned to the inter-local level functions as per the decision of this Ministry dated 2078-12-13 to the employees who have submitted the application by 2078-12-11 in this Ministry and email.
As per the attached details, the letter of assignment of the assigned staff will be uploaded on this Ministry's www.mofaga.gov.np; Everyone is requested to take their letter through the same medium. As hardcopy of the letter assigned by this ministry will not be provided, it is requested to be present in the ministry for the letter and not to make any unnecessary crowd.
Every effort has been made to make the decision-making process flawless. However, in case of any errors, please report this branch's email to [email protected] and telephone number 01-4200299.
As they have been assigned to work on the basis of mutual consent from the concerned local level as per the criteria, it is requested at all local levels to inform the Ministry of Federal Affairs and General Administration about the decision of this ministry.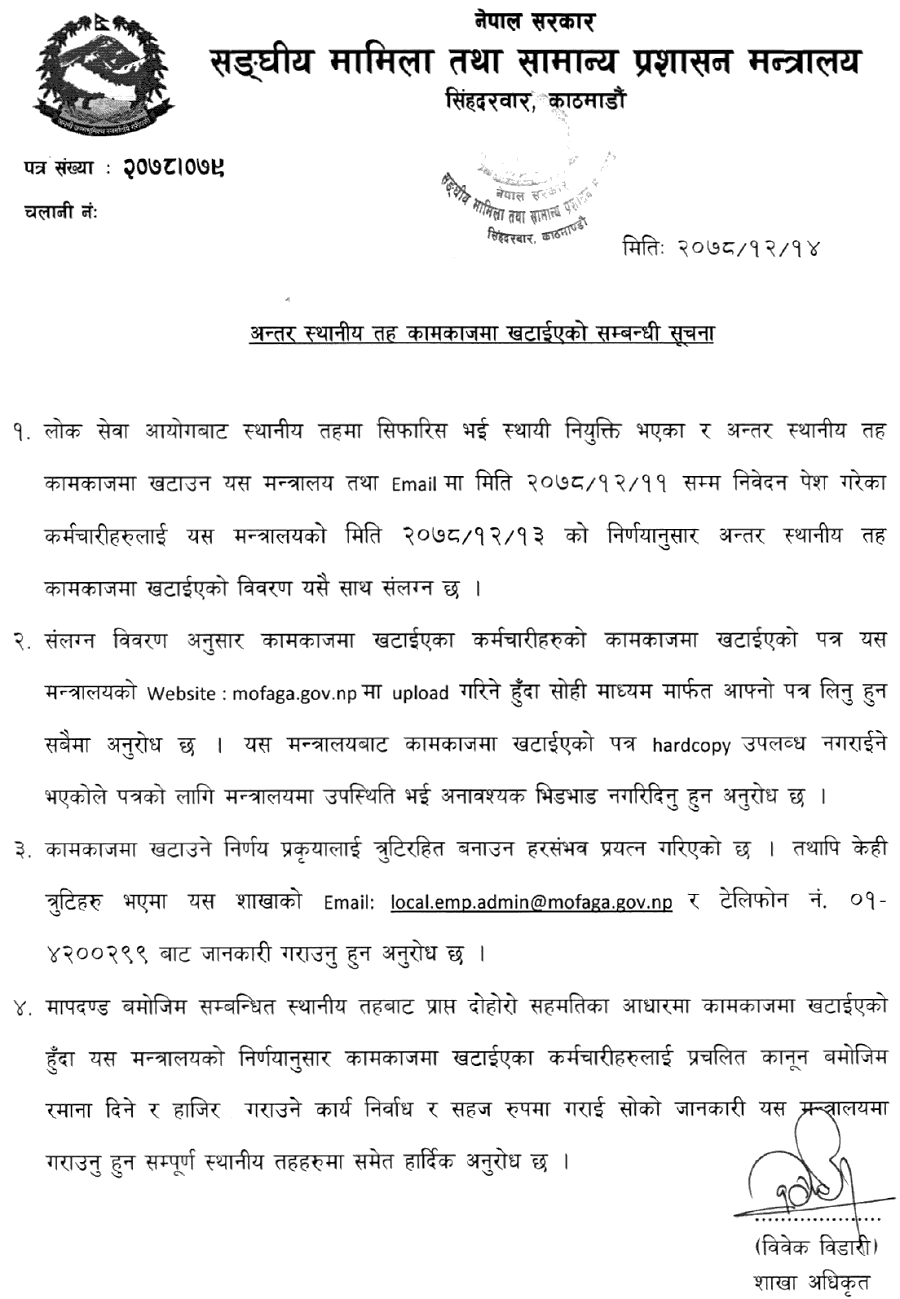 Download Full Notice from Here
Notice