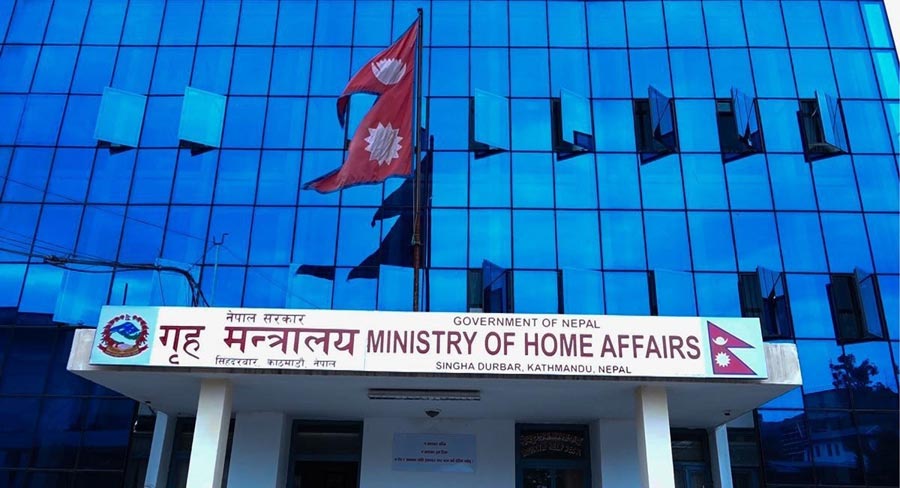 Government of Nepal, Ministry of Home Affairs, Narcotics Control Branch, Singhdarbar, Kathmandu Notice to provide Article/Essay: For the 20th issue of "Surakshit Jeevan" magazine (Journal) which is a drug-related bulletin published annually by the Drug Control Branch; This notification has been published for the information of all concerned to prepare the article/composition under the conditions of details and provide it within the month of 2079 Chaitra to the email address of the Drug Control Branch at [email protected]
Topics:
Drug trends, sensitivity, condition of young addicts, the relationship between drugs and other diseases, drug and crime investigation, latest, efforts, challenges, coordination and collaboration between three levels, demand reduction, supply control, rehabilitation centers, oral substitution method, the role of stakeholders in building a drug-free society, the role of the provincial government and local level in drug prevention and control
Format of the article:
a) Title
b) Summary (in 150-200 words)
c) Key Vocabulary
d) subject entry
e) Main theme
f) Conclusion
g) Reference materials
h) Author's brief introduction and full-face photograph
Conditions:
1) The article should be original, enlightening, and research based on drug-related topics and should be limited to 2,000 to 3,000 words.
2) The writing should be in Unicode or English Times New Roman in 11 font size.
3) Use APA Formatting Style when using reference materials.
4) The editorial board shall have the right to select or reject the accepted articles for publication and rejected articles shall not be returned.
5) The copyright of the articles to be published will remain with this branch. Since the ideas and concepts in the article are the author's personal opinion, he will not represent the institution.
6) Reasonable remuneration will be provided to the author for writing the published article.
7) For more information you can contact 01-4211283 or mobile number 9851327222.
Date: 2079/08/8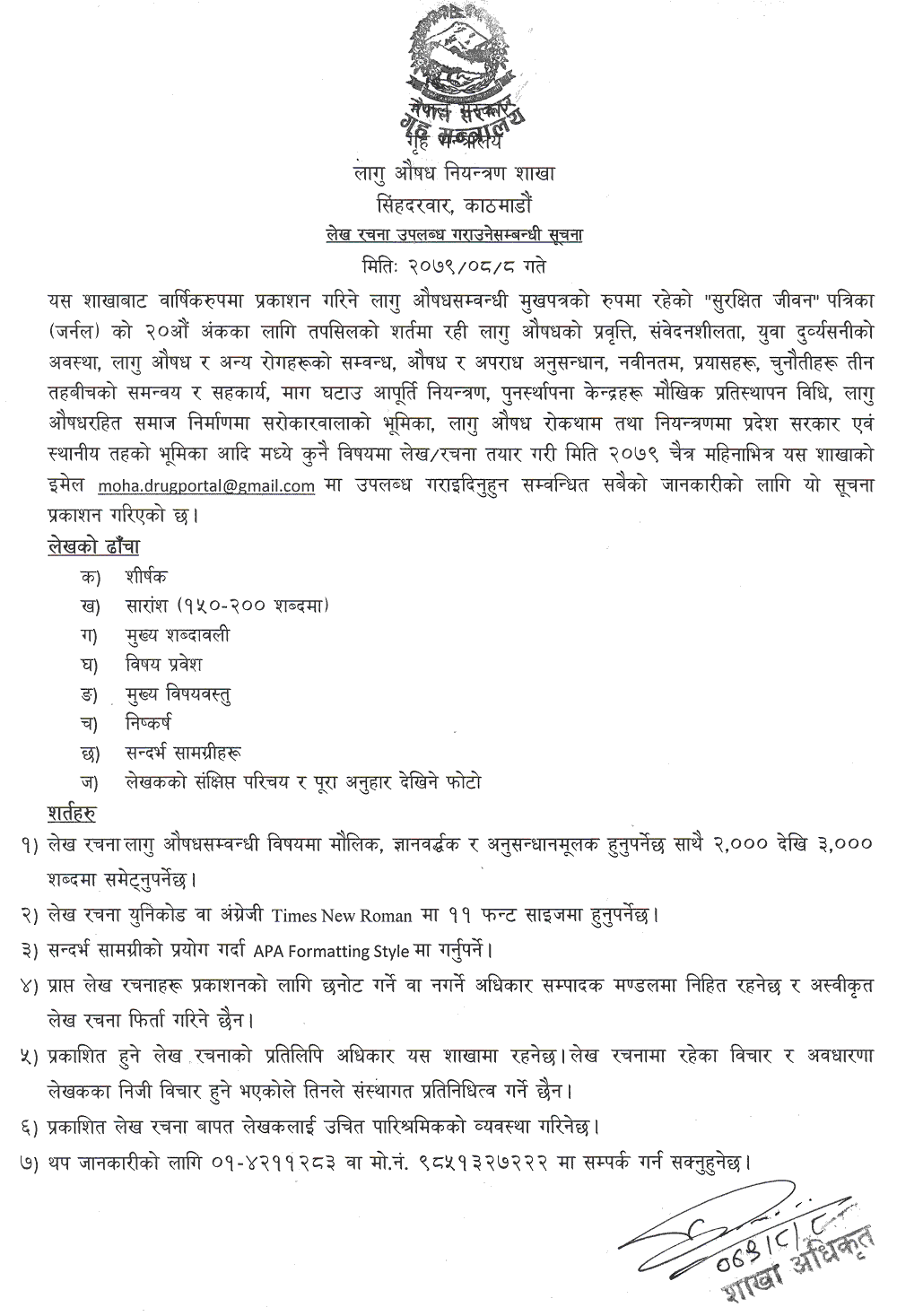 Notice