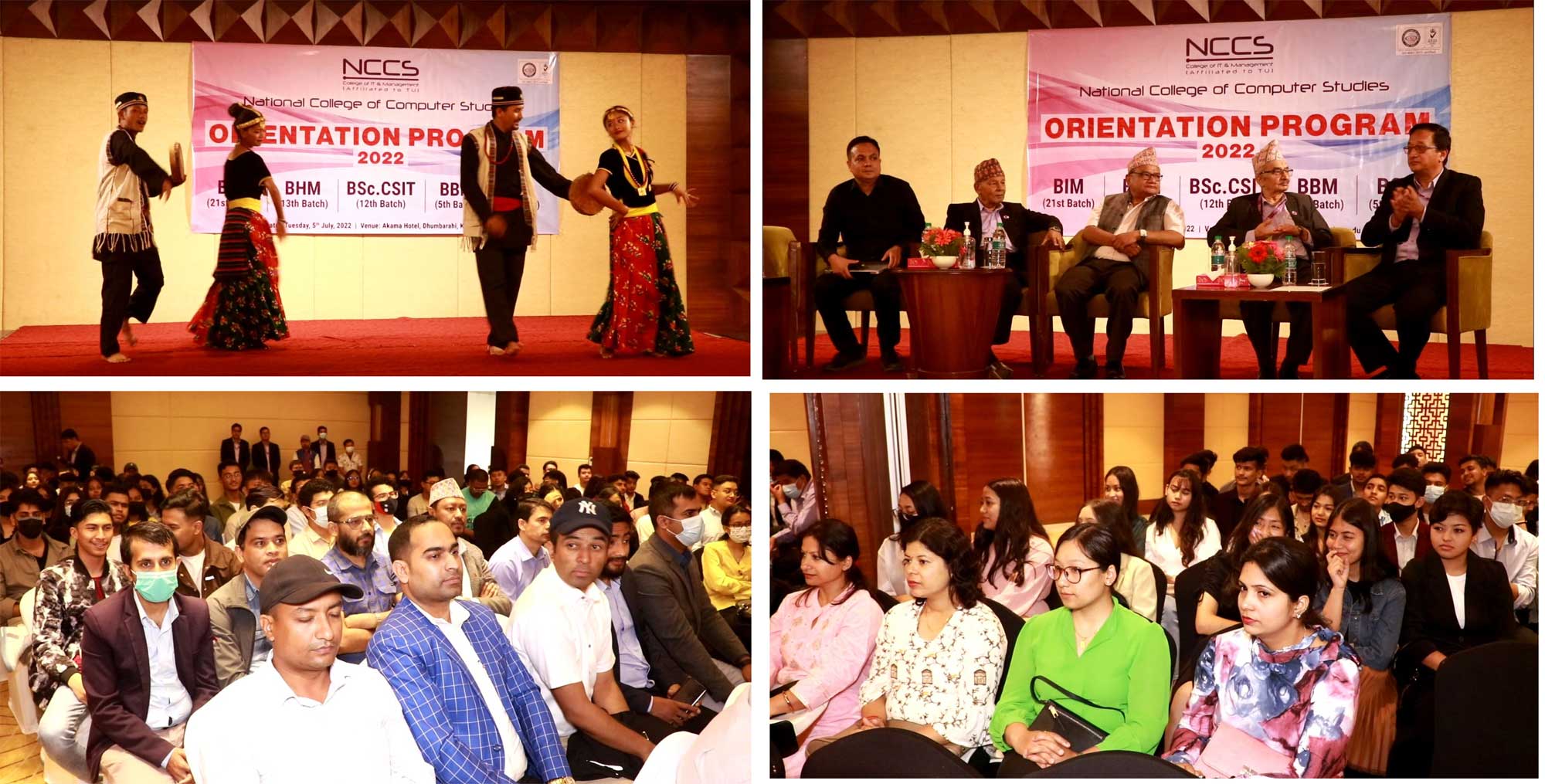 NCCS College has organized an orientation program for the students enrolled for BIM, BHM, BSc, CSIT, BBM, and BCA studies at Hotel Dhumbarahi on July 3. Expressing welcome remarks at the program, Principal of the college Ganeshman Singh Basnet said that the students would spend their time in creative activities during the program.
Prof. Dr. Sasidhar Ram Jassi, Dean of the Institute of Engineering, informed the students about the study opportunities and benefits of Information Technology and also welcomed them to study in the world of information and technology. Similarly, Hotel Management Expert Surya Kiran Shrestha said that the students at NCCS College should be encouraged to develop their personality in this field by understanding the things to pay attention to while studying hotel management and the essence of hotel management.
Similarly, Dr. Sanjiv Prasad Pandey, an IT expert, highlighted the importance of IT and its opportunities for the students enrolled to study BSc IT, BIM, and BCA.
NCCS Management Consultant and NCCS School Principal Shankar Raj Jaisi thanked all the participants for their support in making the event grand, polite and dignified. In the informal session of the program, the students presented their various talents.