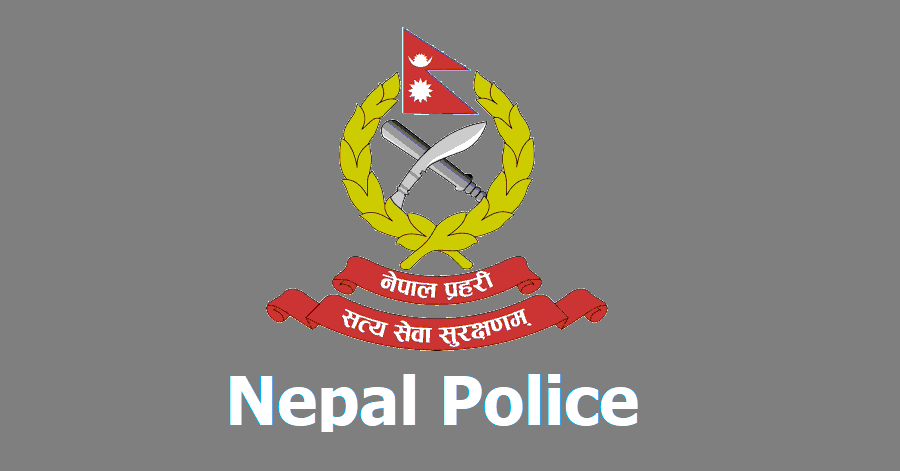 Nepal Police Notice to Attend within 7 Days: Police Personnel Absent from Office
Introduction: The Government of Nepal, Ministry of Home Affairs, and Nepal Police Headquarters Naxal (Secretariat of Inspector General of Police, Legal Branch) has issued a notice to all police personnel who are absent from their respective offices without valid reasons. This notice is in accordance with Rule 115 of the Police Regulations, 2071.
Notice Details:
Reason for Notice: The notice states that the mentioned police personnel have not voluntarily reported to their offices, even after the completion of the necessary process and filing of the notice.
Obligation to Attend: The absent police personnel are required to attend either the office mentioned in the notice or the office from which the notice has been issued.
Time Limit: The notice specifies a time limit of seven (7) days from the date of publication for the absent police personnel to provide a satisfactory explanation and answer for their absence.
Consequences of Non-compliance: Failure to comply with the notice within the given timeframe may result in charges under sub-rule (1) of Rule 113 of the Police Regulations, 2071.
Offense Classification: The offense is categorized under sub-rule (f) of Rule 109 of the regulation, which pertains to offense A.
Opportunity for Clearance: The notice further informs the absent police personnel that they have the opportunity to provide a valid explanation to be cleared under Part-4 of Schedule-14 of the Police Regulation, 2071.
Publication Date: The notice was published on 10th February 2080/02/10.
This notice serves as an official communication from the Nepal Police Headquarters, addressing the absence of certain police personnel from their respective offices. It emphasizes the importance of complying with the notice and attending the designated office within seven days with a satisfactory explanation. Failure to do so may lead to disciplinary action in accordance with the relevant police regulations.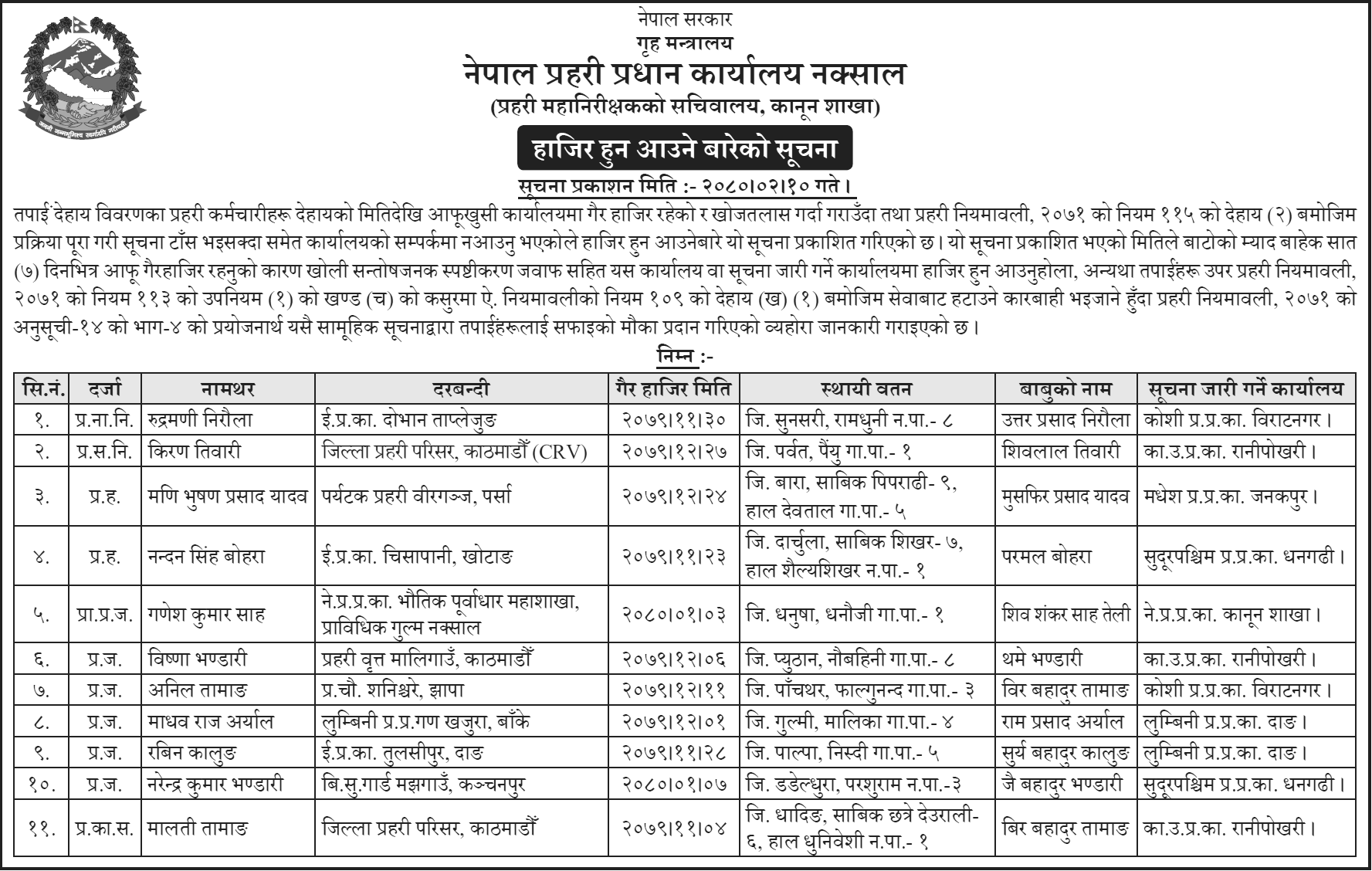 Notice
Nepal Police