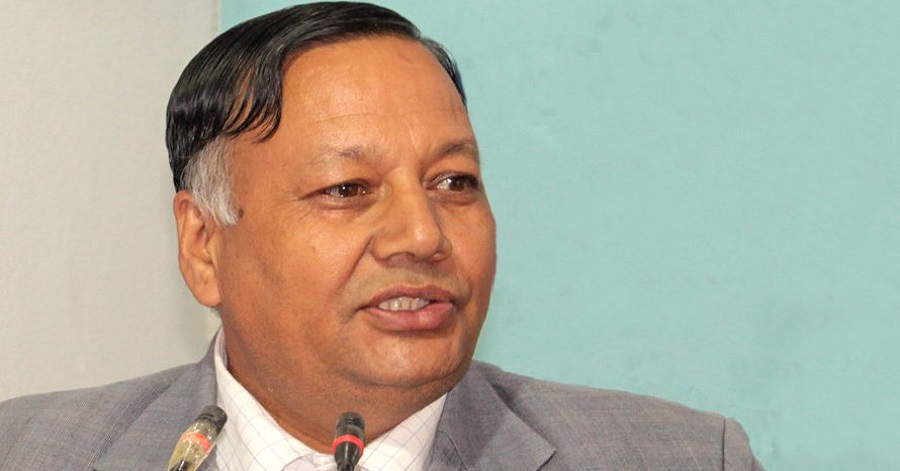 Education, Science, and Technology Minister Devendra Poudel has said that padlocking in universities is not acceptable. In the discussion on the problems and solutions of higher education organized by Kathmandu University, management faculty, and KhabarEducation.com, he asked the students and professors to resolve any problems by negotiating with the leadership of the university and not to lock up the regular teaching.
Minister Paudel clarified that the ministry is ready for facilitation if more problems arise, but the ministry will not be able to recognize the lockout system. He also stressed on the need to reduce the number of young people going abroad to study and work by expanding the accessible, quality, and research-oriented education in universities within the country.
Minister Paudel informed that a procedure will be introduced to connect the university and school levels, students studying at the master's level will do internships in schools for 90 days a year and higher education law will be introduced to regulate universities.
Educationist Dr. Vidyanath Koirala said that since only 10 percent of the youth who go abroad on student visas study abroad, it is challenging to sustain them in the country. Another educationist, Dr. Balchandra Luintel, suggested that the university should be run autonomously and competitively.
President of Higher Institutions and Secondary Schools' Association Nepal (HISSAN) Ramesh Silwal emphasized that they are committed to making excellent education possible in Nepal and the state and leadership levels should also implement the same. In the program, various university vice-chancellors complained that they did not feel autonomy and security due to political, economic, social, and various pressures.