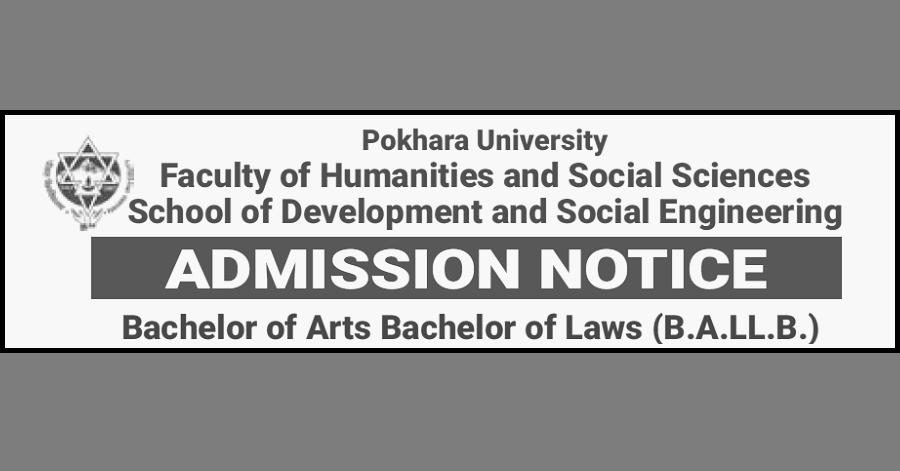 Pokhara University has conducted the BALLB program at the undergraduate level under the Faculty of Humanities and Sociology. The BALLB program of a 10-semester system, which is conducted by enrolling 40 people in one group, has a duration of 5 years and the tuition fee is 4 lakhs. The BALLB program is designed to integrate subjects like Political Science, Sociology, History, and Art and is very attractive for students who want to make their career in law.
A degree in this subject prepares students to become legal practitioners, consciously or subconsciously to develop analytical and logical skills for legal texts, and case studies and build awareness of important legal, criminal or financial matters. Its degree equips students to develop careers in corporate law, law firms, mediation and negotiation, research, academia, journalism, media, or entertainment.
Students who want to study in it can apply for the entrance exam on the 21st of Mangsir 2079. The entrance exam is on 23rd Mangsir 2079. The information officer of Pokhara University informed that the study of this program will be conducted on the educational premises of the University, Pokhara-30, Dhungepatan.