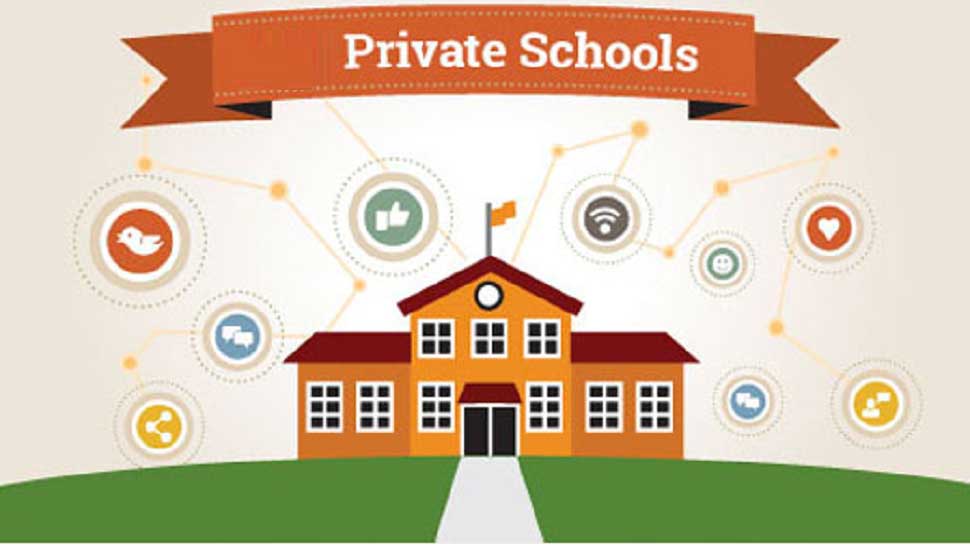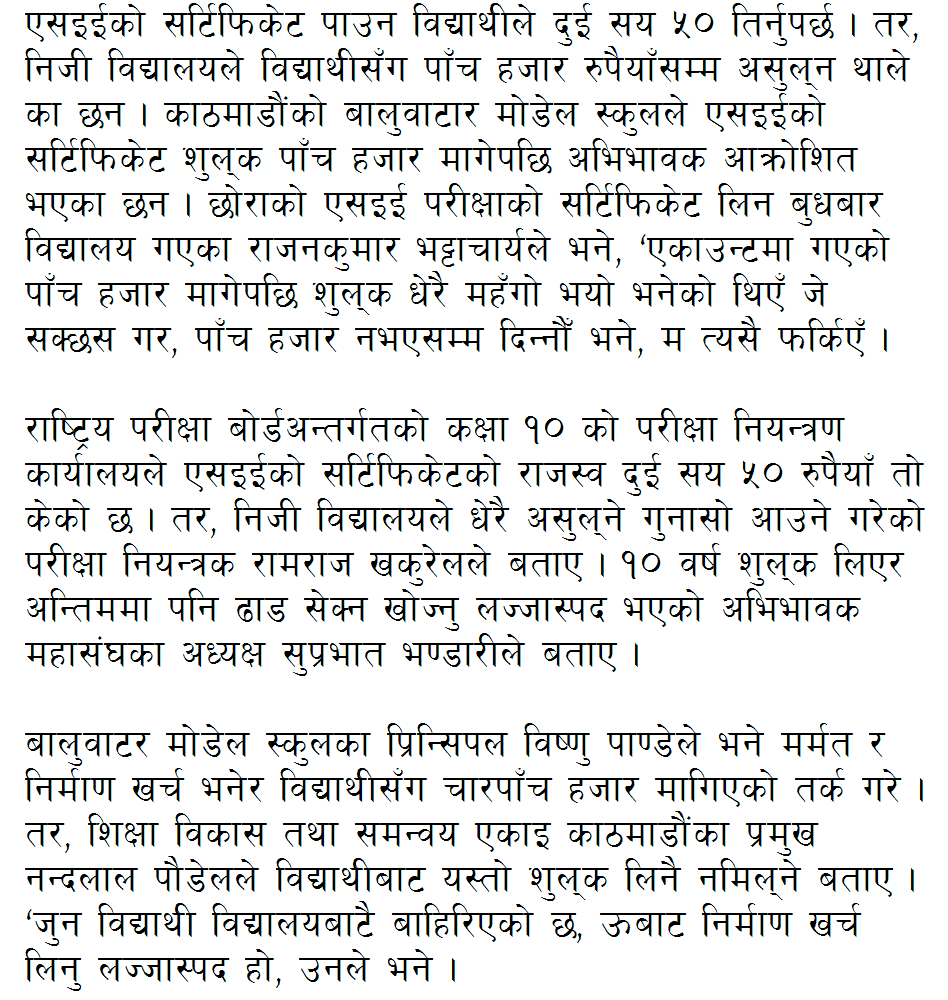 Students must pay Rs. 250 to get the Secondary Education Examination (SEE) certificate. However, private schools have started collecting up to Rs. 5000. Parents are outraged after the Baluwatar Model School in Kathmandu demanded Rs. 5,000 certificates for SEE. Rajan Kumar Bhattacharya, who went to school on Wednesday to get his son's SEE certification, said, "After asking for five thousand in the account, the charges were very expensive. If I can do it, if I do not give five thousand, then I will return back to home."
Under the National Examinations Board (NEB) have fixed the revenue of the SEE certificate at Rs. 250. However, complainant Ramraj Khakurel said that the private school has many complaints. Chairman of the Parents association federation of Nepal (PAFN), Suprabhat Bhandari, said it was a shame to try to cover the back end with a ten-year fee.
The Principal of Baluwatar Model School, Bishnu Pandey, argued that the students were demanding five thousand rupees for maintenance and construction costs. However, Nandalal Poudel, head of the Kathmandu Education Development and Coordination Unit, said that such fees should not be charged by the students. 'It is a shame to take a fee from a student who is out of school,' he said.
(Source from Nayapatrik for educational purpose only)