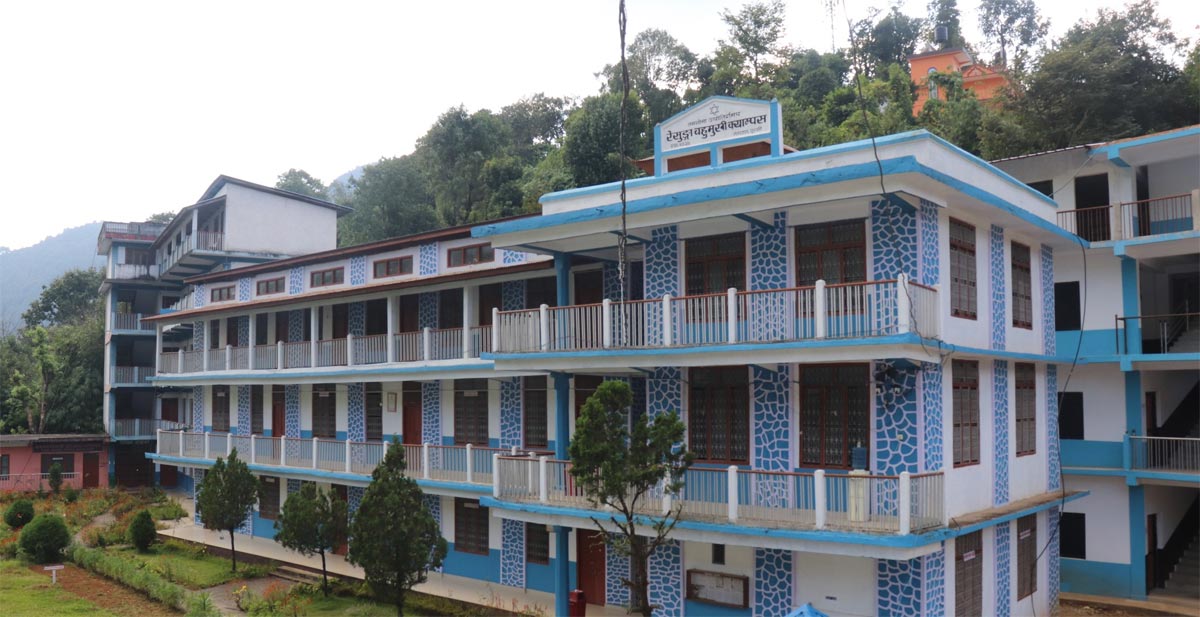 A new physical structure of Resunga Multiple Campus, which is an educational heritage of Gulmi district, is going to be constructed. The new physical structure of the campus will be built on a total of 18 ropani land in Sakhinedanda of Resunga Municipality-2 and 7.
Campus head Hari Bahadur Khatri informed that the details of the damage to the administrative building and professor's residence due to the earthquake that occurred in 2015 AD and the subsequent aftershocks were submitted by the campus to the National Reconstruction Authority through the then District Education Office (DEO).
According to him, based on that, now the Ministry of Education has made an agreement with India's Exim Bank for the funds for the reconstruction of universities and campuses under the university and Resunga Multiple Campus has received a budget. Under the same program, a physical structure worth 150 million is going to be constructed in Resunga Multiple Campus as well, campus head Khatri said.
He said that important new physical structures such as dormitories (female and male), assembly hall (covered hall), park garden, landscape/swimming pool, boundary wall, gate and nursery, visiting guest etc. are going to be constructed for the campus.
The engineers who came from Kathmandu had a discussion with Resunga Municipality Chief Khildhwaj Panthi, Ward No. 1 Chairman Ram Prasad Panthi, Campus Management Committee, Administration, and other stakeholders for the construction of the structure. Two architects and one civil and construction engineer each participated in the discussion.
The campus administration had thought of constructing a building with a hostel for 100 people, an educational and library building, a sports field, a covered hall and other structures. Based on the current discussion, the engineers will submit a report with the design and estimate within six months at least. Campus head Khatri said that the DPR ready construction work will start after that.