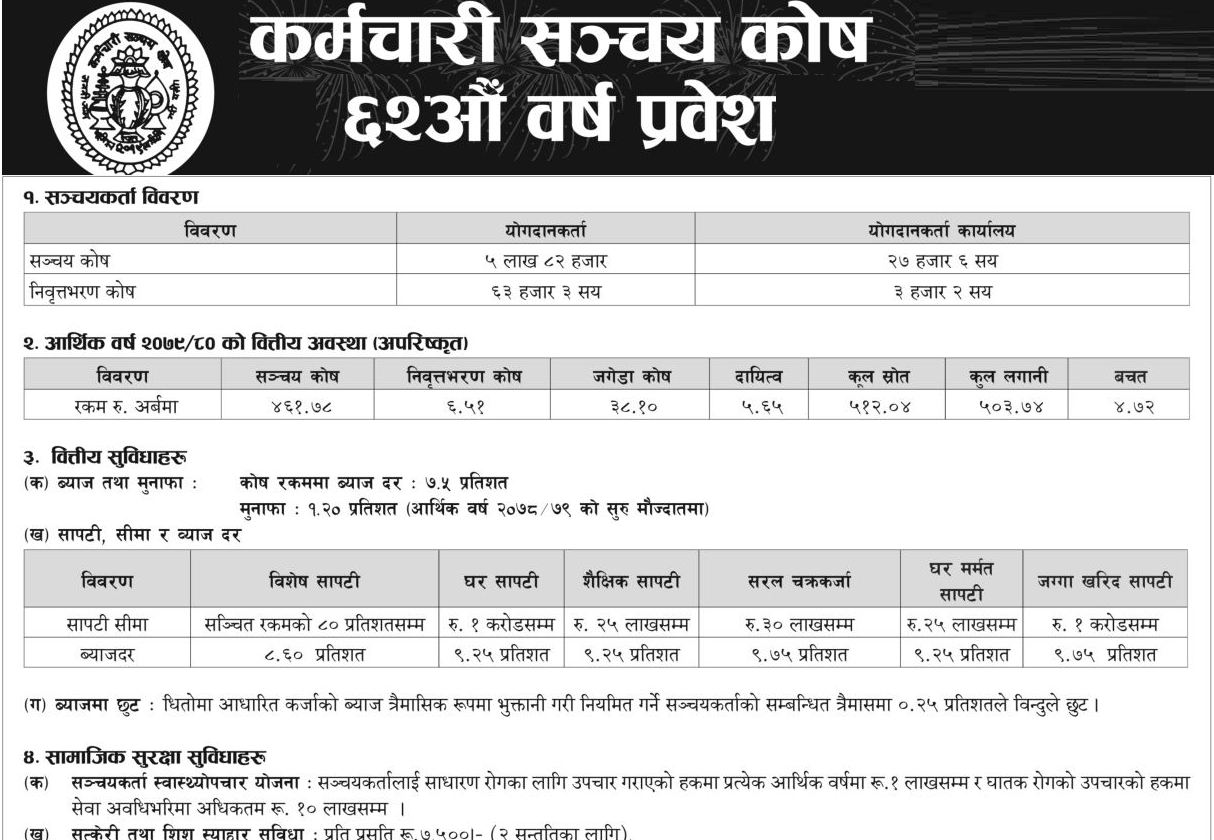 Understanding the Role and Future Plans of Nepal's Employees' Provident Fund
The Employees' Provident Fund (EPF) in Nepal is more than just a financial institution; it's a cornerstone for social security and economic growth. Administering funds to 582,000 national service employees, the EPF also contributes to Nepal's economy with a whopping 512 billion in long-term capital. Its reach is comprehensive, impacting 10% of the country's GDP and facilitating important sectors like energy, tourism, and healthcare.
Dual Responsibilities: Social Security and Economic Growth
Social Security Benefits
Lifetime Coverage: From birth to grief, the EPF ensures financial security for its savers.
Competitive Interest Rates: Offering reasonable interest rates, the EPF goes beyond mere savings to generate value for its members.
Healthcare to Spouses: A groundbreaking initiative is in the pipeline to extend healthcare facilities to spouses of savers.
Economic Contributions
Infrastructure Development: The EPF contributes to solving Nepal's energy crisis by financing hydropower projects.
Tourism Promotion: Through strategic investments, the EPF also fosters the growth of Nepal's tourism sector.
Financial Market Stabilization: By constituting about 10% of the GDP, the EPF plays an integral role in stabilizing Nepal's financial market.
Financial Highlights
Loan and Interest Schemes
Home Repair Loans: Up to 3 million Rs with an interest rate of 9.25%
Land Purchase: Up to 1 crore Rs with an interest rate of 9.75%
Special Discount: A 0.25% interest rate discount for regular mortgage payments.
Social Security Schemes
Accumulator Health Care Scheme: Up to 1 lakh Rs for common diseases and more for terminal illnesses.
Maternity and Infant Care: 7,500 Rs per delivery for up to two children.
The Road Ahead
Strategic Planning
Integration of Acts: Plans are underway to integrate the Employees' Provident Fund Act and Pension Fund Act for greater efficiency.
Diversification: Aiming to contribute more extensively to Nepal's economic development, the EPF plans on diversifying its financial resources.
Technology and Innovation
Digital Transformation: The EPF aims to go paperless, faceless, and contactless through a digital framework.
Advanced Accounting Systems: The institution plans to align its accounting systems with the Nepal Financial Reporting Standards.
Commitments to the Future
Sustainable Programs: Ensuring the sustainability and adequacy of social security programs.
Global Partnerships: Adopting international best practices through MOUs with global organizations.
Conclusion
The Employees' Provident Fund is not merely a savings scheme but a dynamic institution that fuels both social security and economic development in Nepal. With a roadmap that promises integration, diversification, and technological advancements, the EPF is geared to set new standards in financial stability and social security.
By understanding its dual roles, future plans, and current schemes, one can truly appreciate the incredible impact of this institution on Nepal's socio-economic landscape.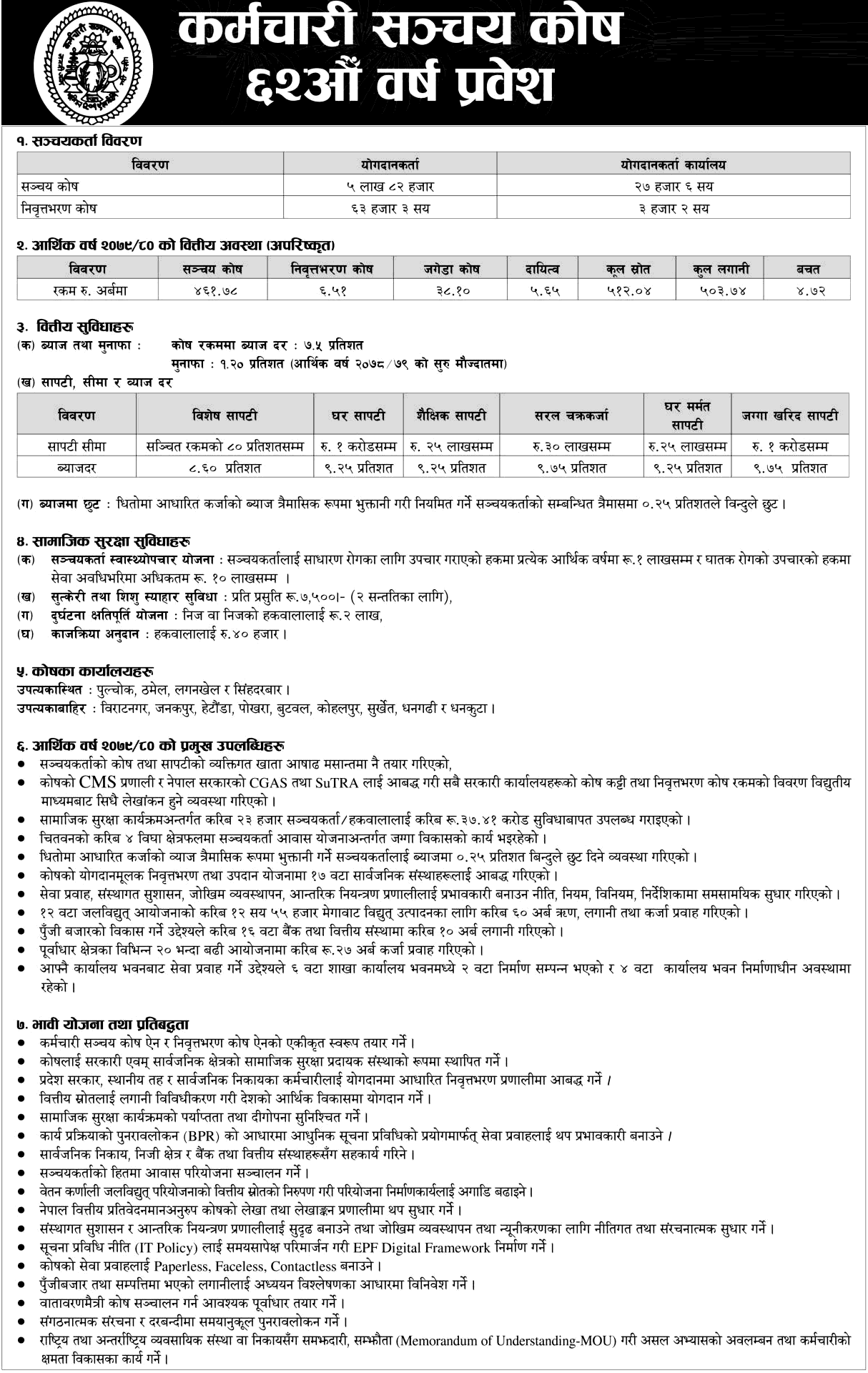 Notice