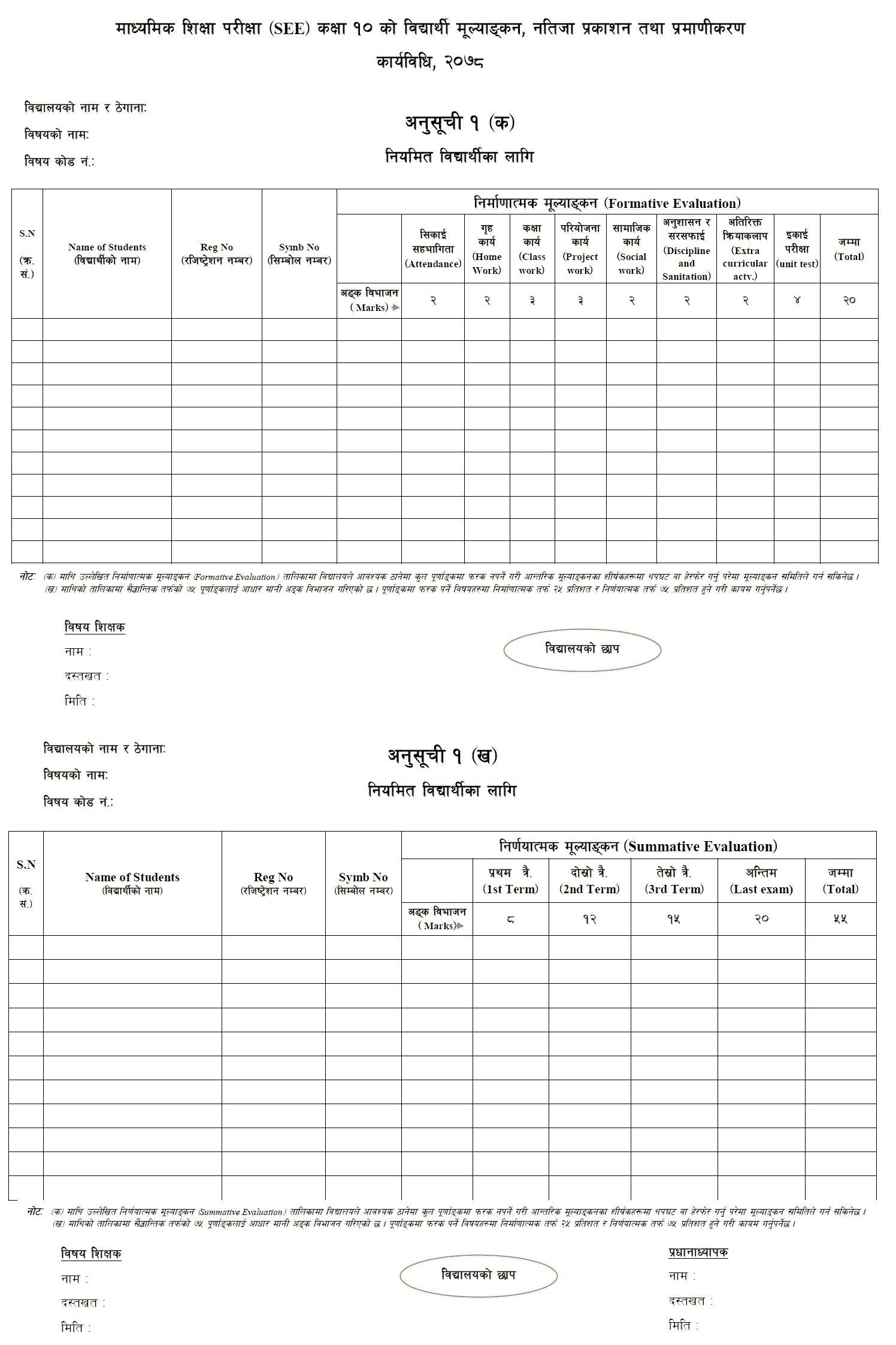 माध्यमिक शिक्षा परीक्षा (SEE) कक्षा १० को विद्यार्थी मूल्याङ्कन, नतिजा प्रकाशन तथा प्रमाणीकरण कार्यविधि, २०७८ यहाँबाट डाउनलोड गर्नुहोस

Student Assessment, Publication of Results, and Certification Procedure for Secondary Education Examination (SEE) Class 10, 2078: Due to the global outbreak of the coronavirus (Covid-19), the Secondary Education Examination (SEE) at the end of Class 10 could not be conducted on time and the duration of the epidemic remained uncertain.
Preparation of examination results based on the final assessment made by the concerned school as per the order issued by the Government of Nepal on 2078-2-17 in the case of class 10 students mentioned in Section 4T (1) of the Education Act, 2028 (with amendments) considering the academic session of the students. The National Examination Board has formulated the following procedure to manage the process of publication and issuance of certificates.
Download:
SEE Student Assessment, Publication of Results and Certification Procedure 2078.Pdf

SEE