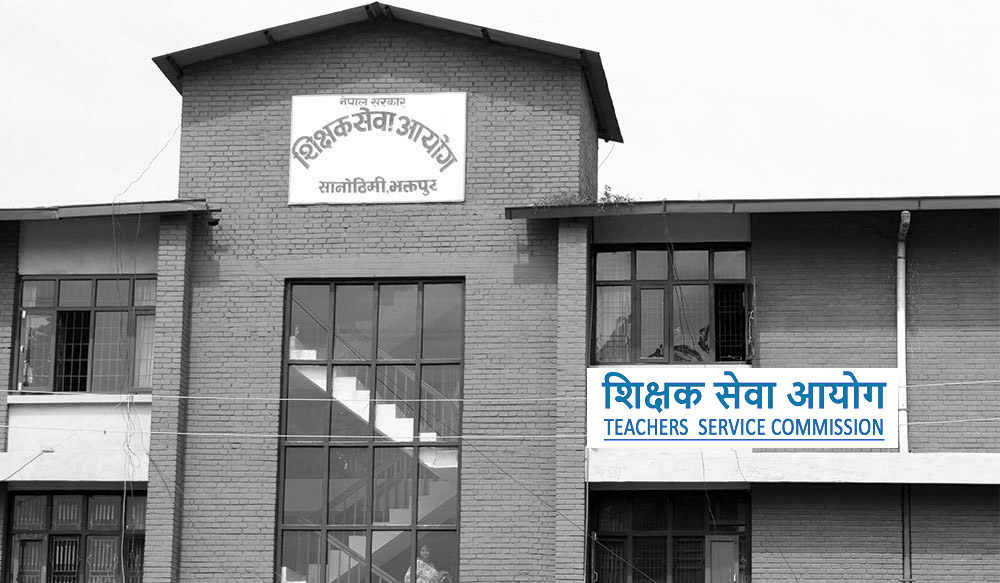 Government of Nepal, Teachers Service Commission TSC (Shikshak Sewa Aayog), Sanothimi, Bhaktapur Notice regarding the distribution of lower secondary level teaching licenses.
Advertisement No. 38/079 published on 2079-05-29 by the Teachers Service Commission (TSC), the teaching license examination center of the candidates who succeeded in the results of the lower secondary level teaching license has been established and sent to the education development and coordination unit of the district where the examination was conducted.
Successful candidates should take the following documents and contact the Education Development and Coordinating Unit of the respective district to obtain the teaching license. This notice is published for the information of all concerned.
It is also informed that the teaching permit must be obtained from the relevant district within one year of the commencement of distribution.
Required documents to be submitted for obtaining a teaching permit:
A) Copy of the educational certificate of having passed Secondary Education Examination (Class 10) to Secondary Education Pass Examination (Class 12) or equivalent examination,
B) A copy of the certificate of at least 10 months of training in the subject of education, (passing class 12 from a recognized educational institution, passing the proficiency certificate level [10+2], graduation level or postgraduate level, if the qualification is the same as training. ),
C) Two copies of recent auto-size photographs,
D) Copy of admit card,
E) Copy of Nepali Citizenship Certificate,
F) Equivalence certificate in case of educational qualifications obtained from foreign educational institutions.
Notice Published Date: 2079-08-19 (5th December 2022, Monday)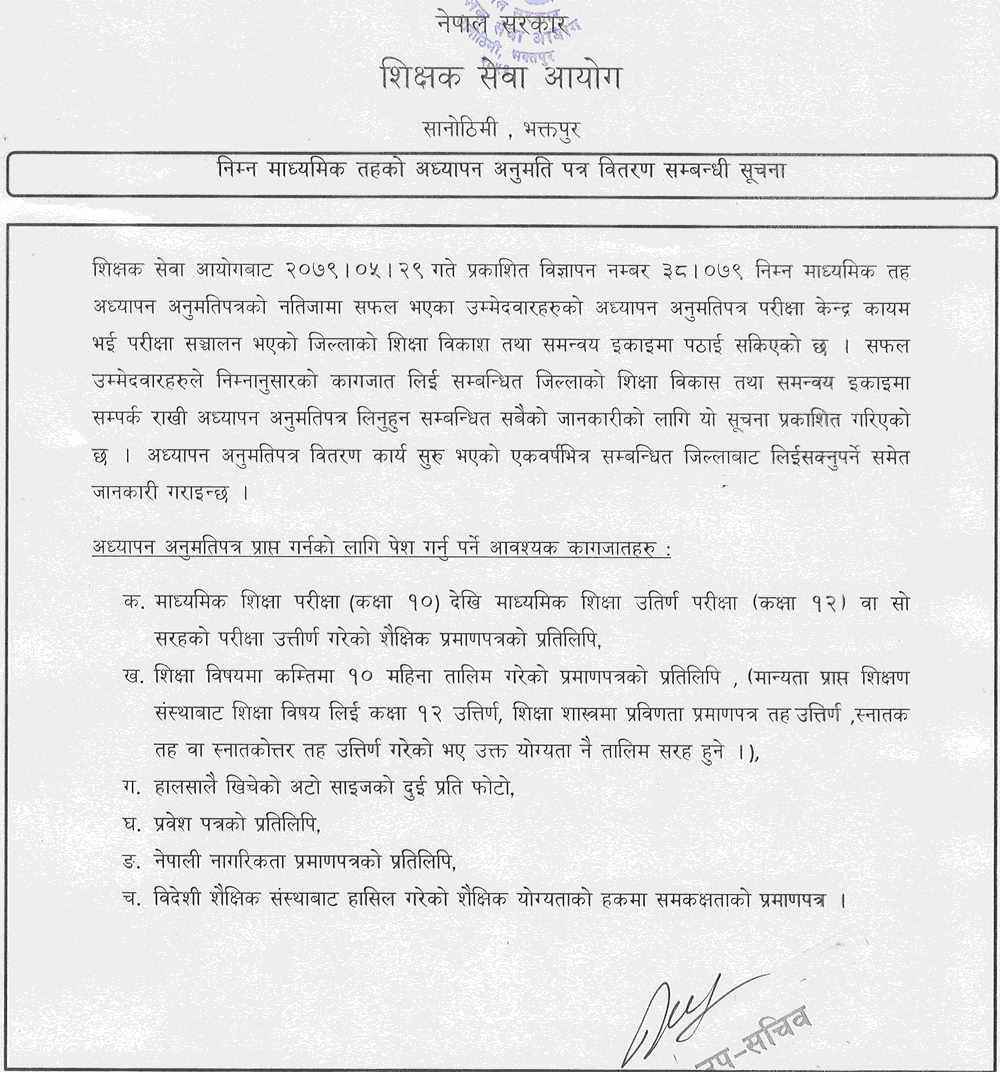 Shikshak Sewa Aayog
TSC
Notice