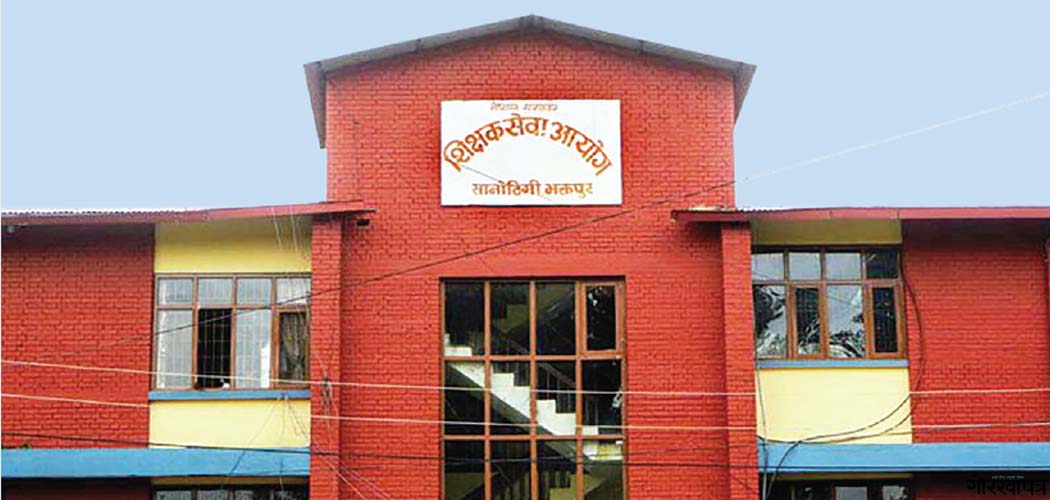 The Teachers Service Commission ( Shikshak Sewa Aayog -TSC) is going to conduct three levels of advertisement and examination to fill vacant teacher posts in public schools. Although the Education Act mentions that the structure of the school level will be only two levels, the commission will continue the teacher appointment process according to the structure of the three levels. The Education Act mentions the structure of two levels of school education, primary and secondary.
In the Education Regulations and Teachers Service Commission Regulations, it is mentioned that teachers are selected by conducting examinations in different ways for primary, lower secondary, and secondary levels.
Sudarshan Marhatha, information officer of the commission, informed that only after the provision of the regulation is amended or a separate law related to the Teacher Service Commission is made, two levels of teachers can be selected. The Commission has started preparing to advertise for all three levels according to the annual schedule.
According to the Commission, the advertisement process will be started after the Center for Education and Human Resource Development sends vacant teacher vacancies in public schools. Information Officer of the Commission Marhatha informed that the advertisement process has been delayed as the center was supposed to send the vacancies within the month of October.
The Center will calculate the vacancies and send them to the Commission by the end of March. Advertisements will also be made in connection with the said post and the vacant post which failed in the examination conducted in the past. According to the annual schedule, the commission will advertise for the primary level in November 2022, the secondary level in January 2023, and the lower secondary level in January 2023.
Source: Gorkhapatra Daily (31st October 2022)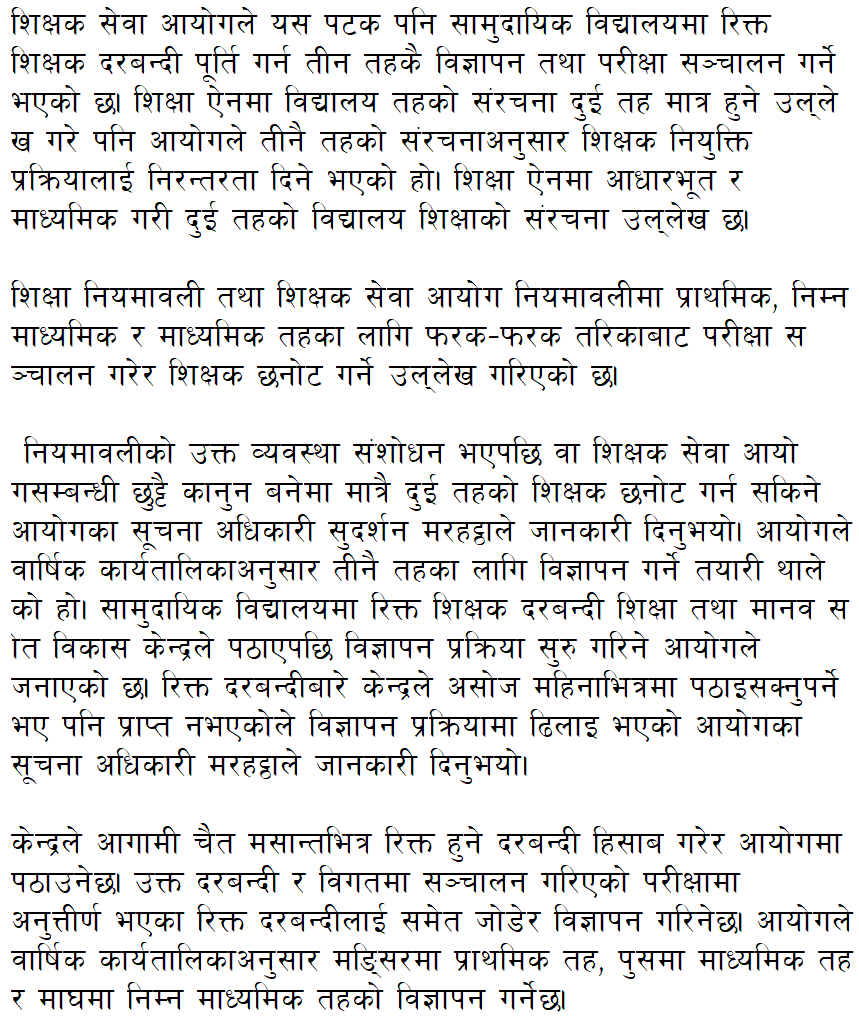 Shikshak Sewa Aayog
TSC