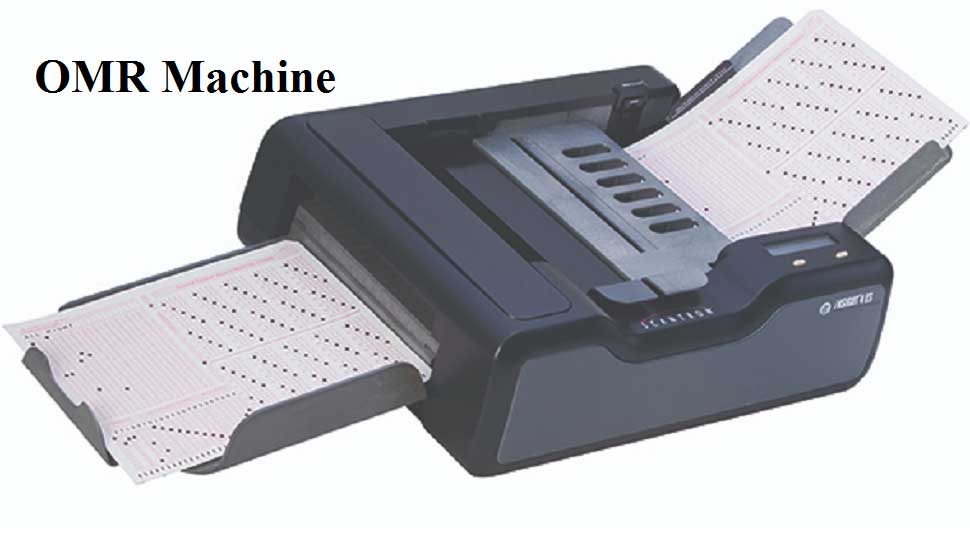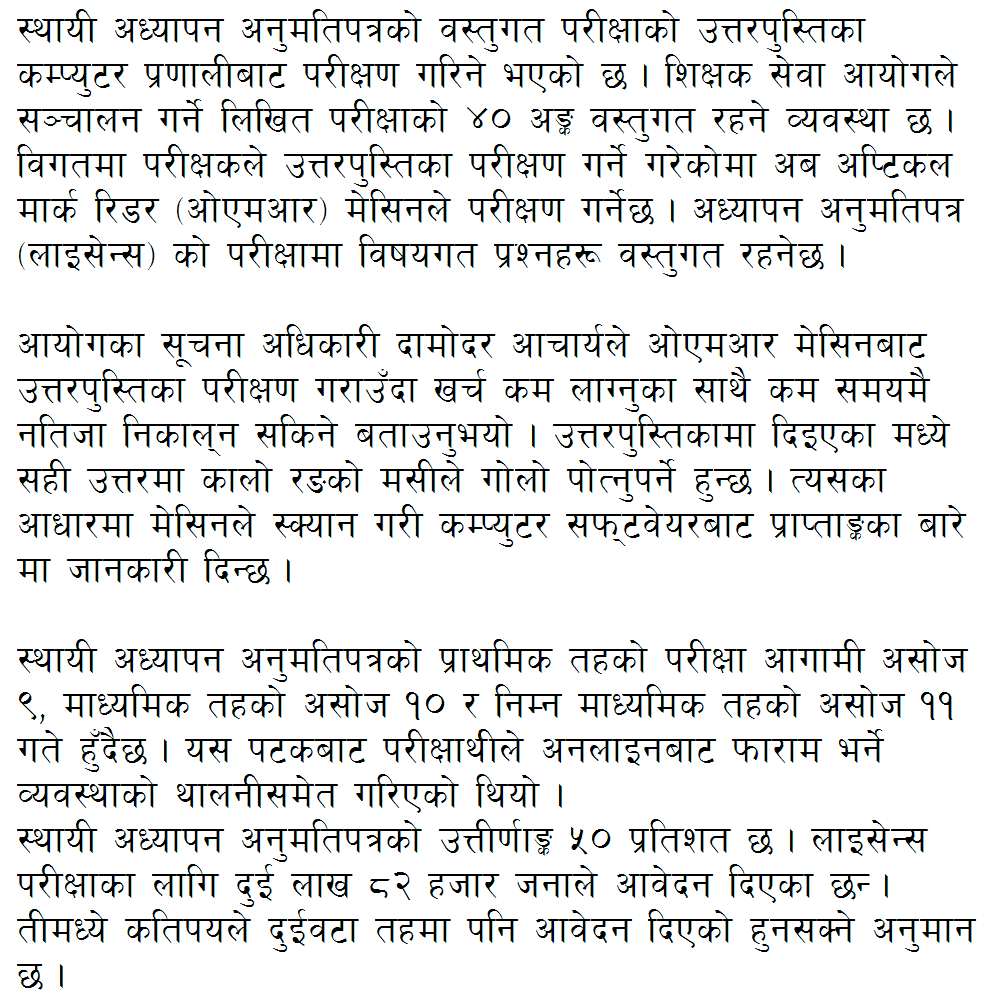 The test book of the Permanent Teaching License is to be examined by the computer system in the answer book. There is a provision of 40 marks for the written test conducted by the Teachers Services Commission (TSC).
Optical Mark Reader (OMR) machines will now test. The thematic questions will remain objective in the examination of the teaching license.
Information Officer of the Commission, Damodar Acharya, said that while examining the answer book from the OMR machine, the expenditure will be less and the results can be achieved in less time. The correct answer is to carry a black ink on the answer given in the answer book. Based on that, the machine scans and returns information about computer software.
The primary level examination of the permanent teaching license is going to be held on Monday, Ashoj 9, lower secondary level will be held on Tuesday, Ashoj 10 and Secondary level will be held on Wednesday, Ashoj 11, 2076. From this time onwards, the arrangement for filling out of online forms was also started by the candidate.
The passing score for the permanent teaching license is 50 percent. More than 282,000 people have applied for the license exam. It is estimated that some of them may have applied at two levels.