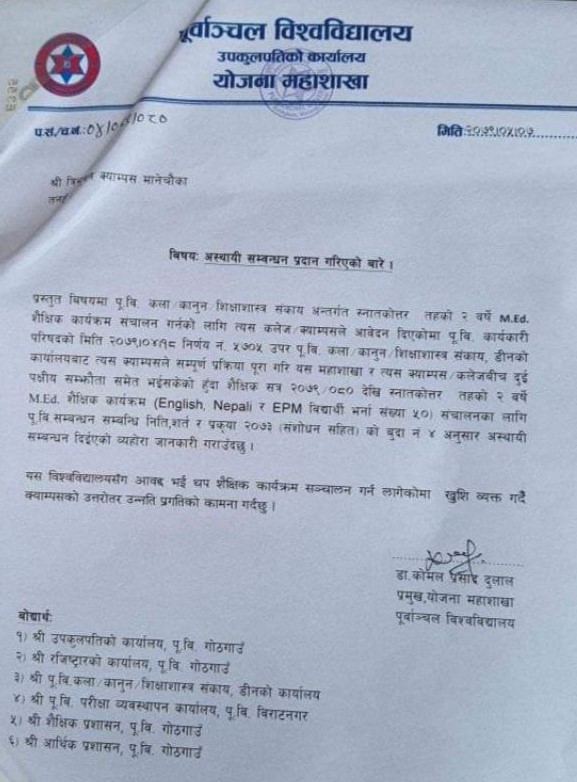 Tribhuvan Campus located in Bhanu Municipality-11 Manechauka, Tahanu has received the affiliation of Master's level operation in the Faculty of Education from Purvanchal University.
In addition to the Bhanu municipality of Tanahun, the students of three municipalities of Lamjung, Sundarbazar, Madhya Nepal, Rainash, and Palungtar of Gorkha will be facilitated in their studies, the campus said.
There are currently 288 students studying at the Bachelor's level on this campus. After passing the Bachelor's degree, the compulsion to go to the headquarter in Damauli, Pokhara, Chitwan, Kathmandu, and other places for further studies has been removed, and the campus management committee has said.
Prof. Dr. Yadav Koirala, Vice-Chancellor of Purwanchal University, gave the certificate to the campus during a program.
Tanahun