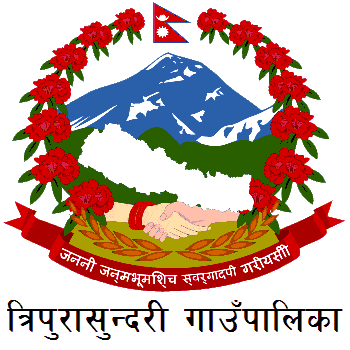 Tripurasundari Rural Municipality of Dhading has made higher education completely free. With the aim of reducing the dropout rate due to lack of finances and increasing access to education for all, the rural municipality has made free education procedure 2079. 675 students in the rural municipality have been able to study for free after starting to provide funds at the rate of 500 rupees per month for students studying in class 11 and 12 in the rural municipality and 700 rupees per month for the campus.
Tripurasundari rural municipality has become the first local level in the district to provide free education up to classes 11 and 12 and up to campus. According to the announcement of providing free education up to higher education, the village council has started paying the fees of all students, said Raju Upreti, chairman of the municipality. Upreti said that the rural municipality has arranged free education with the aim of reducing the rate of students dropping out due to financial lack of parents and increasing equal access to education for all.
Upreti said, "No one in the municipality will have to drop out of school due to lack of finances, the municipality will take responsibility for higher education." Stating that the free education program has been implemented as mentioned in the annual policy and program, President Upreti said that the focus will now be on quality education.
Chief Administrative Officer of Tripurasundari Rural Municipality Indra Prasad Khatiwada informed that the students studying in 11 Secondary Schools and two community campuses within Tripurasundari Rural Municipality are getting free education.
According to Navaraj Pathak, a source person of Education, Youth and Sports Branch, with the start of free education, those who dropped out and married people have also started coming to schools and campuses. According to Pathak, the students have started to increase after the system of free education while the challenge is increasing to keep the students in the upper class.
According to his public commitment to make education free before the election, the rural municipality has begun to pay the fees of the students, said Upreti, the chairman of the municipality. The municipality is paying the monthly fees of the students. Pathak, head of the education department of the municipality, said that the curriculum, textbooks, physical facilities of the school, learning environment and assessment play a role in quality education.
Dhading