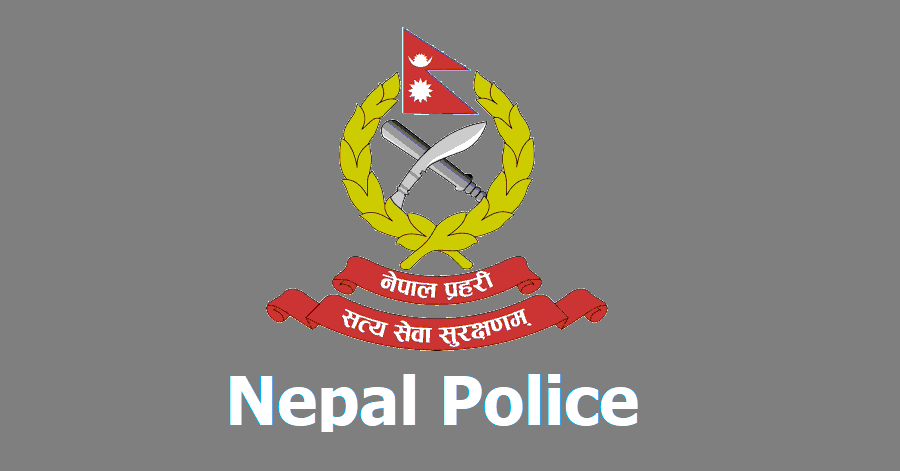 Nepal Police Announces Scholarship for Higher Education Scholarship: As provided in the Police Welfare Fund Operating Procedure, the children of Nepal Police personnel will be selected for higher education scholarships. After studying in government (community) and institutional (private) schools joining the examinations of classes 11 and 12 in the year 2078 and getting the best marks in the examinations of classes 11 and 12 (joint), higher education scholarships will be provided to the children of Retired Police Personnel, Children of Immortal / Martyred Police Family, children of Currently Working Personnel and Children of Disabled (Retired) Police Personnel) in the following quotas.
Mark sheets of children of police personnel working in the office and subordinates, a certified copy of character certificate, proof of relationship, identity card of parents; And in the case of retired police personnel, disabled retirees, and immortal police families, a mandatory copy of Retirement Certificate and Citizenship Certificate, and a letter of recommendation from the working office in the case of in-service, and the following details in the prescribed format. It is requested to collect the lump sum and send the certified scan copy of all the documents to the email address of this desk [email protected] by 2078-11-01.
It is also requested that the Secretariat of the Inspector General of Police, Office, all departments, directorates, divisions, branches under the Police Headquarters be made available at the Police Headquarters, Welfare Division, School Coordination Desks.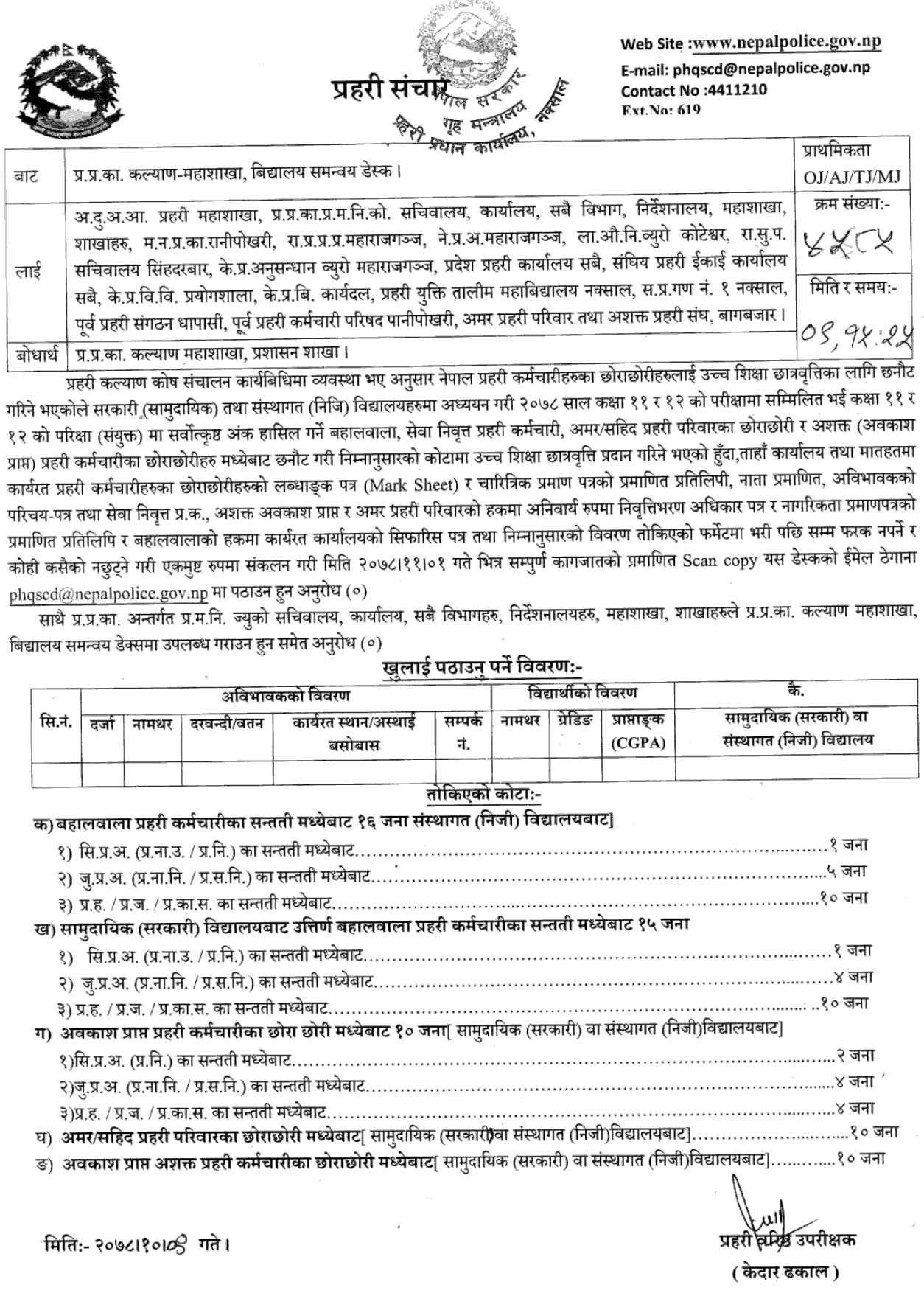 Government Scholarship
Scholarship in Nepal