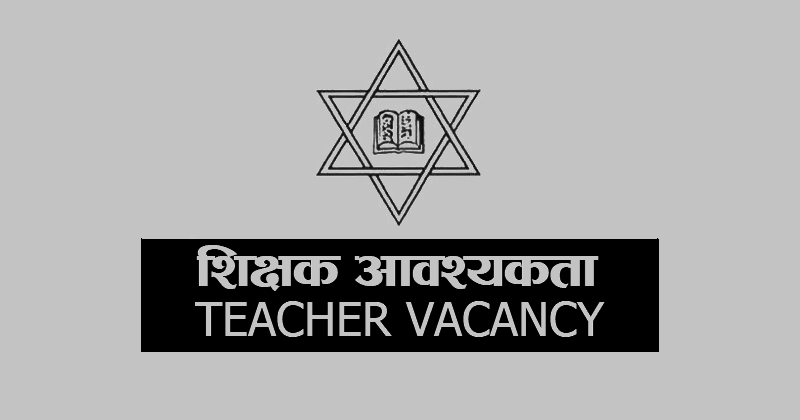 Fikkal Rural Municipality, Rural Municipal Executive Office, Khangsang, Sindhuli, Bagmati Province, Nepal Vacancy Notice for Teacher
As per Section 24 of the Education Act, 2074, Fikkal Rural Municipality is announcing a teacher requirement notice for the vacant teaching post in the community school. Interested Nepali citizens who meet the specified qualifications are invited to apply directly to the Rural Municipal Executive Office within 7 days from the date of this notice.
Eligibility Criteria
Candidates must be between 18 and 40 years old as of the last date of application.
Required documents to be attached to the application include:

Certificate of educational qualification from SEE or above
Character certificate
Certificate of Nepali Citizenship
Copy of teaching permit
3 copies of passport-size photographs
Cash receipt or voucher filed in the revenue account
Application Submission
The last date for submitting the application is 2080/02/08, Monday within office hours.
The application form can be downloaded from the sample forms section of the Phikkal Rural Municipality website at www.phikkalmun.gov.np.
Applications can also be submitted by emailing the required documents sequentially to [email protected]. It is important to send the documents in PDF or JPG format, and failure to do so will result in the application not being processed.
Examination Details
The mode of examination will include a written test and an interview.
The examination center and date will be announced at a later time.
The syllabus for the examination will be related to the relevant level and subject.
Payment and Account Details
Examination fees should be paid at the G.P. Revenue Branch or Fikkal Rural Municipality using Prime Commercial Bank Ltd. Revenue Account No. 07800280CA, in the name of FIKKAL GA.PA. (GA1. 1) AANTARIK RAJASWO BRANCH: FIKKAL BRANCH.
Subject Areas
The examination will cover subjects such as social studies, economics, history, rural development, geography, civics, politics, psychology, anthropology, sociology, population education, health, and physical education.
Please note that this information is provided as per the official notice published by Fikkal Rural Municipality, and interested applicants are advised to follow the instructions mentioned above for a successful application process.
Date of Second Publication: 2080/02/02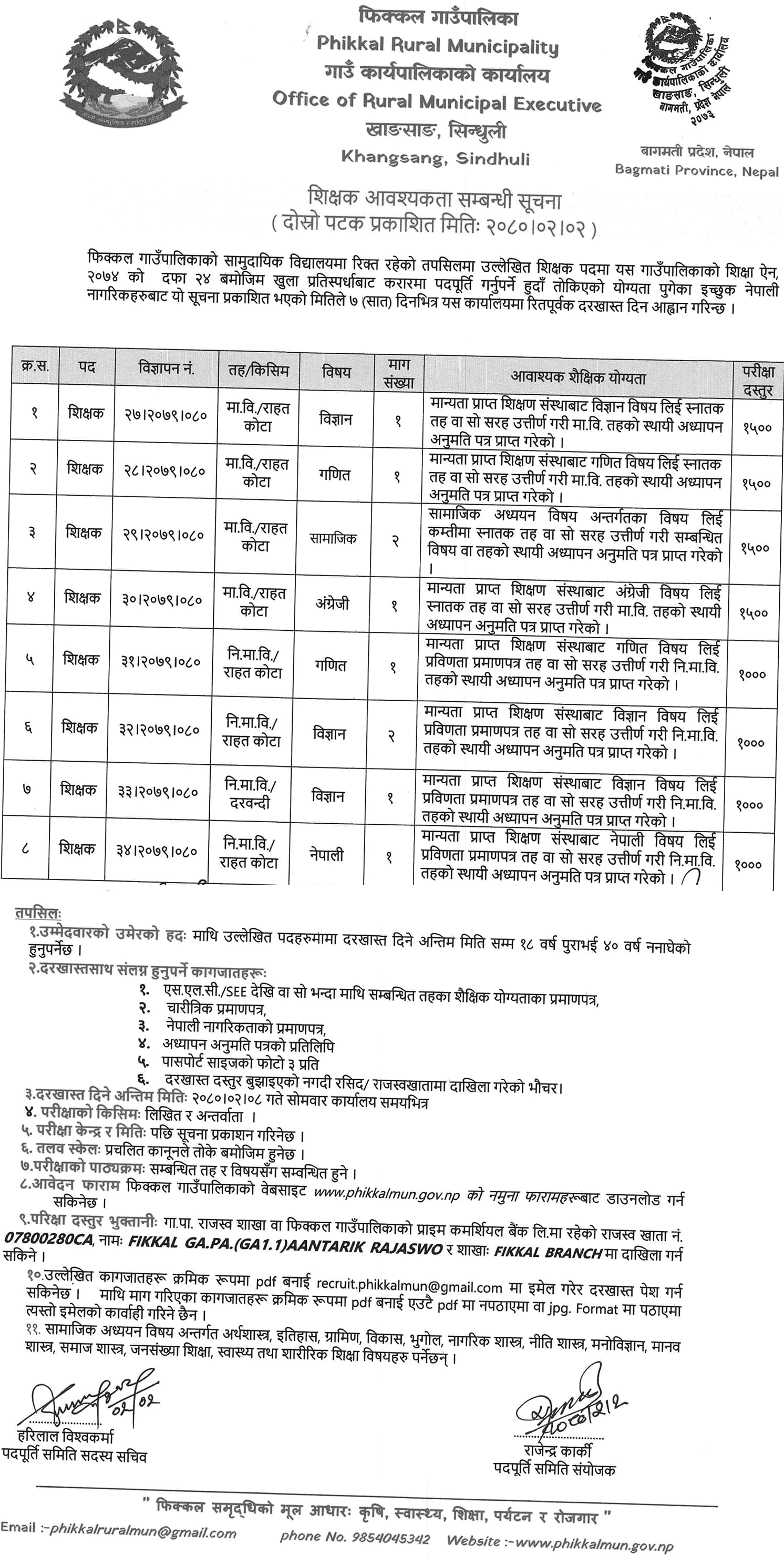 Notice
Teaching Jobs
Bagmati Pradesh
Job Vacancy
School Job