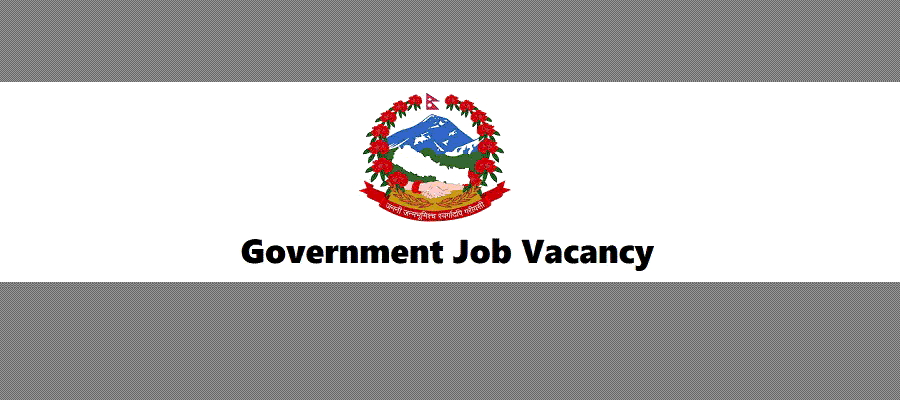 Kalinchok Rural Municipality, Rural Municipal Executive Office, Administration Branch, Sunkhani, Dolakha, Bagmati Province, Nepal vacancy for sub engineer and assistant sub engineer on contract service.
According to the decision of Kalinchok Rural Municipal Executive dated 2079/04/13, for filling the post in contract service in the following position; Applications are invited within 15 days from the date of publication of this notification from interested candidates who meet the specified minimum qualifications.
Vacancy Details:
| | | | |
| --- | --- | --- | --- |
| Position | Level | Req. No. | Fee Rs. |
| Sub Engineer (Civil) | 5th Level | 2 | 500 |
| Assistant Sub Engineer (Civil) | 4th Level | 1 | 300 |
Age Limit: Applicant must have completed 18 years of age and not exceeding 35 years of age (in case of women and disabled persons must have completed 18 years of age and not exceeding 40 years of age).
Place of application submission: Kalinchowk Rural Municipal Executive Office, Sunkhani, Dolakha.
Minimum Educational Qualification:
(a) Passed Diploma level in Civil Engineering from a recognized educational institution for Sub-Engineer.
(b) Passed Technical SLC/SEE (Civil) from Council for Technical Education and Vocational Training (CTEVT) for Assistant Sub Engineer.
Documents to be attached with the application:
Personal Statement (CV), Copy of Nepali Citizenship Certificate, Copy of Educational Qualification Certificate, Account No. of this office at Nepal Bank Limited, Branch Office Dolakha. 13003000001001000001 Gross receipt of depositing the application fee or cash receipt of submitting the application fee to the office, if there is an educational certificate from a foreign educational institution, a copy of the equivalency certificate, if there is experience, a copy of the certificate.
Salary facility: As per the rules of the Government of Nepal.
Type of Exam: Written and Interview.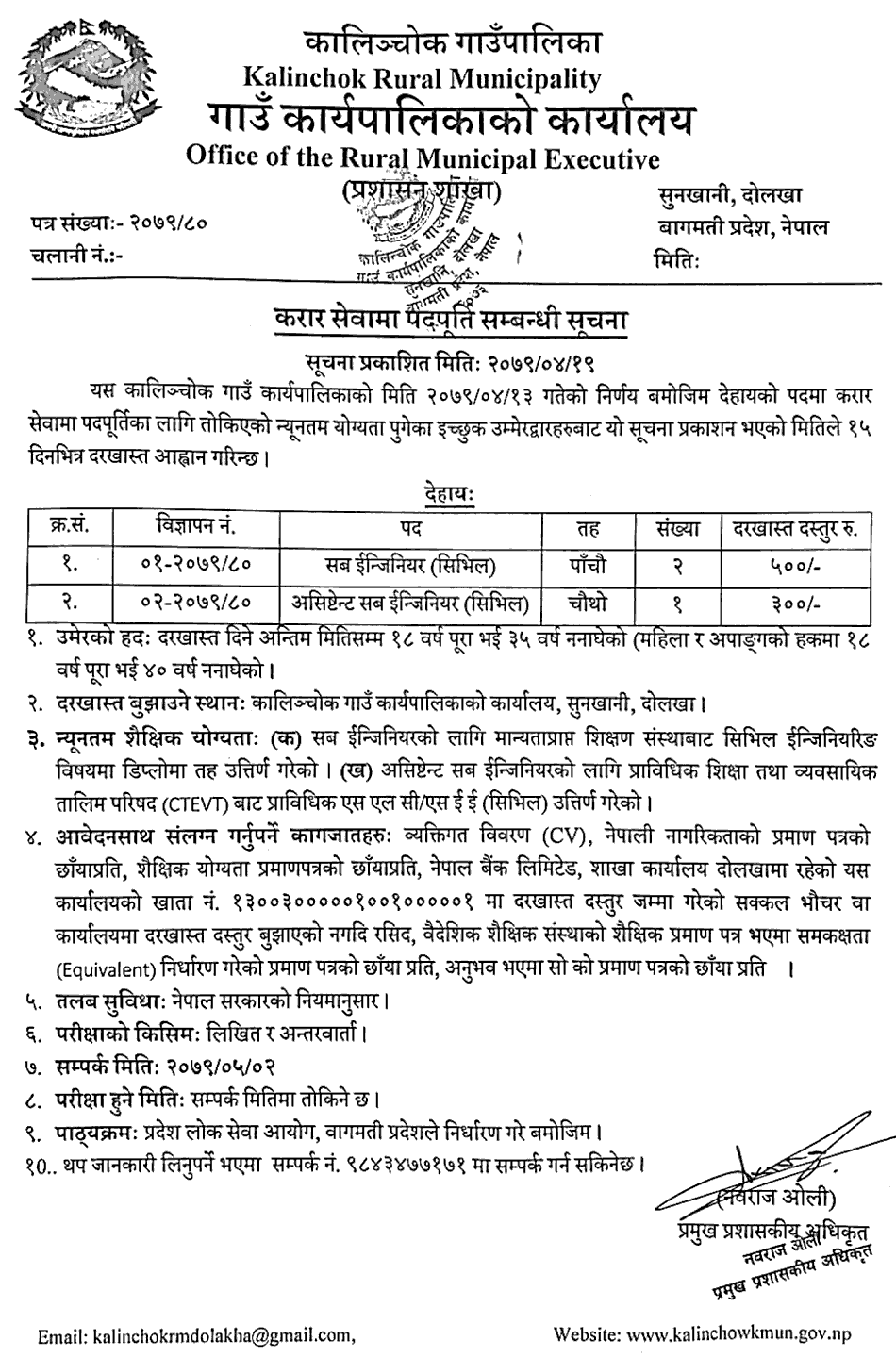 Contact Date: 2079-05-02
Date of Examination: To be determined on contact date.
Course / Syllabus: As determined by Province Public Service Commission, Bagmati Province.
If you need more information, contact no. Can be contacted at 9843477171.
Dolakha
Bagmati Pradesh
Job Vacancy
Engineering Job
Government Job