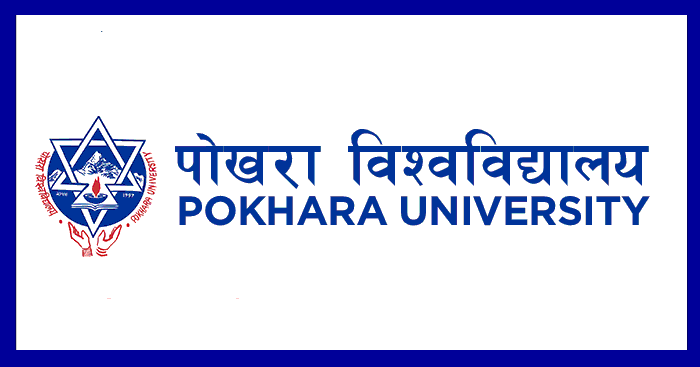 Since Reader/Lecturer is required in full-time contract service to teach undergraduate programs run by the School of Engineering under the Faculty of Science and Technology, Pokhara University. Interested persons should submit the academic application form, certified copy of qualification, copy of experience certificate, copy of Nepali citizenship, resume, and other necessary documents and application form for the post of Reader (Application and Examination ) Rs 3500 (in writing three thousand five hundred only) and fee for the post of Lecturer (application and examination) Rs 2800 (in writing two thousand eight hundred only) School of Engineering NIC ASIA Bank Limited account no 1641051581752401 or KAMANA SEWA BIKAS BANK LIMITED account It is hereby informed to submit the application to the office of the School of Engineering by attaching the gross receipt voucher to No. 01713400208628000003 or to send the application by email to [email protected] Applicants will be evaluated according to the rules of the Pokhara University Service Commission.
Position / Subject / Required No.

Minimum Qualification

1. Reader/ Lecturer (Electrical Engineering) - 1 (One)

Ph.D.in Electrical Engineering/ Ph.D.in Power System Engineering

2. Lecturer (Computer Engineering) - 4 (Four)

1. Bachelor of Software Engineering or Bachelor of Computer Engineering, Bachelor of Engineering in IT and

2. ME/ M.Sc in Computer Engineering or M.Sc. IT/ System Engineering or Equivalent

3. Lecturer (Bioinformatics) - 1 (One)

MSc in Bioinformatics
Remarks: The recruitment processes will be as the Service Commission Acts, Pokhara University
The application can be submitted by filing a double fee from 2079-9-7 to 2079-9-13 office hours.
Exam date: 2079-9-19
Exam Venue: School of Engineering,
Time 11:00 am till 23:00 pm.
The application form and syllabus can be viewed on the website of Pokhara University www.pu.edu.np.
Teacher Selection Committee
School of Engineering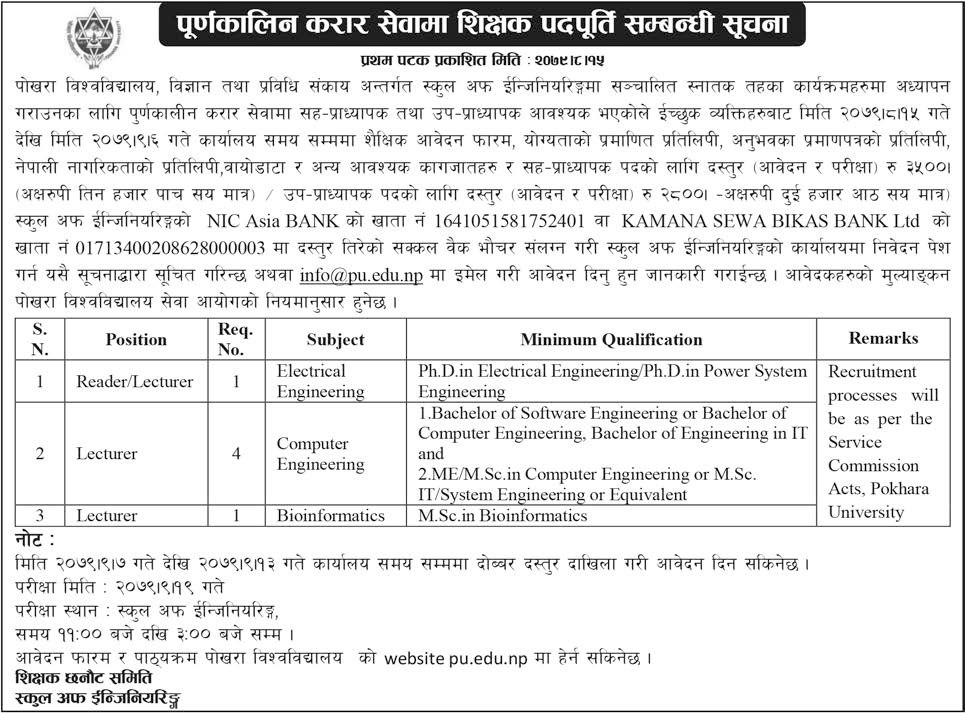 Pokhara University
Pokhara
College Job
Teaching Jobs
Job Vacancy