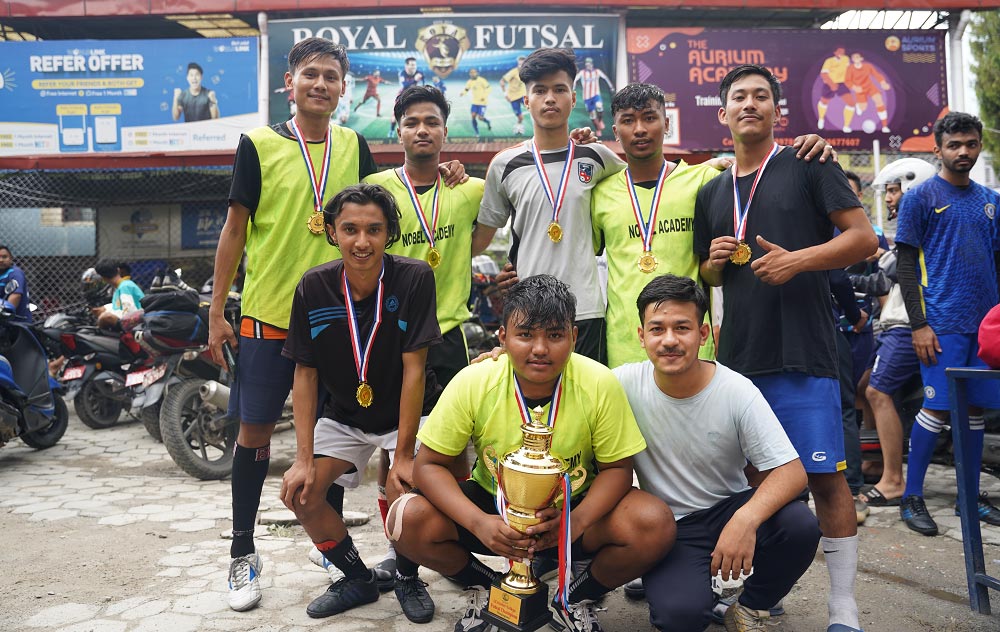 Inter College Futsal Tournament: A Successful Conclusion
The Inter College Futsal Tournament 2023, a spectacular showcase of talent and sportsmanship, organized by the Certified College of Accountancy (CCA), came to an exciting conclusion. CCA College has once again demonstrated its commitment to holistic student development by integrating such engaging extracurricular activities.
The Inter College Futsal Tournament signifies the crucial role of extracurricular activities in comprehensive student development. The tournament took place on Friday, July 14th, 2023, encapsulating a full day of intense competition, sportsmanship, and teamwork. Catering to students with varying futsal experience, the event welcomed both skilled players and novices. This tournament was a testament to CCA's dedication to nurturing students' passions outside of academia.
The Spectacle of the Tournament
A total of 19 teams from diverse colleges made their appearance in the esteemed Royal Futsal, the venue for this prestigious event. The tournament started promptly at 9:00 AM, and each participating team was required to be present by 8 AM to avoid disqualification. The teams, each consisting of seven players, were selected through an impartial, random drawing. The tournament adopted a full knockout format, ensuring an adrenaline-fueled, high-stakes environment.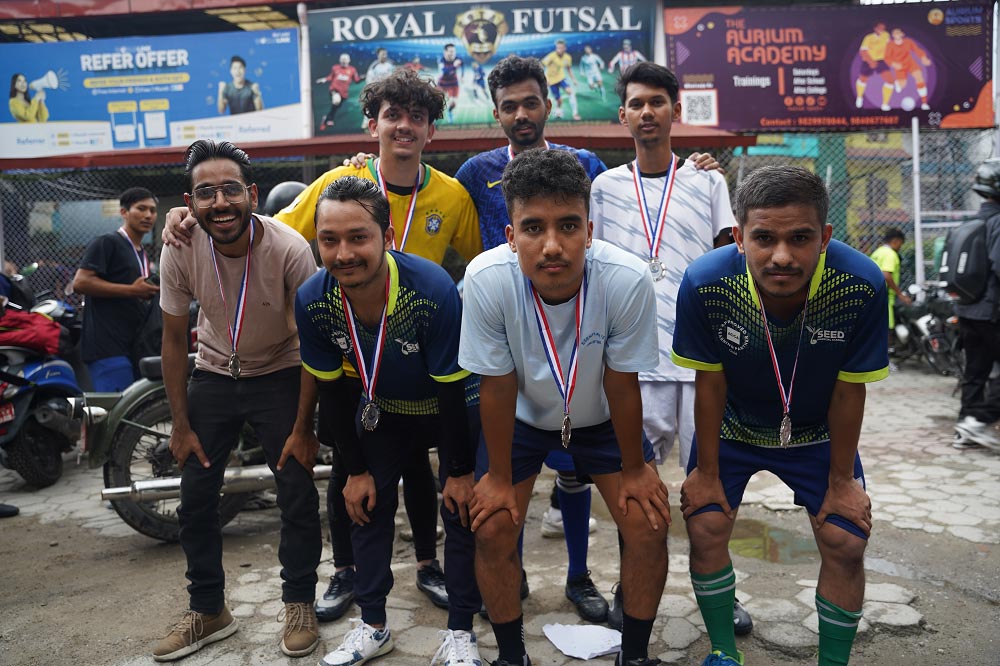 Awards and Recognition
To spur on the competitors, the tournament offered impressive prizes. The triumphant team was awarded Rs. 25,000, medals, and a trophy, whereas the first and second runners-up received Rs. 10,000 and Rs. 5,000, respectively, in addition to medals. The event was strictly governed by standard futsal rules and regulations.
In this fierce competition, Nobel International College emerged victorious, exhibiting exceptional skills and teamwork. Following closely were Seed Financial Academy and the host CCA, claiming the first and second runner-up positions respectively.
Beyond the Tournament: CCA's Commitment
The Inter College Futsal Tournament is just one of the many extracurricular events that CCA organizes. These activities serve as an invigorating break from academics, allowing students to explore new interests, develop their skills, and build enduring friendships. The college hopes that the futsal tournament has provided a rewarding experience, fostering personal growth and camaraderie among students.
As CCA continues to acknowledge the significance of extracurricular activities, students can anticipate more thrilling events like the Inter College Futsal Tournament in the future. With a clear commitment to cultivating a well-rounded student body, CCA is truly a pioneer in embracing sportsmanship and teamwork alongside academic excellence.
Published on 16th July 2023
Competition
Sports