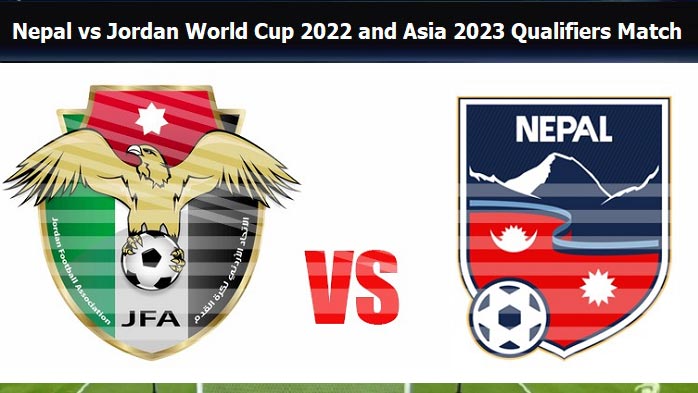 Nepal is playing football with Jordan today under the selection of World Cup 2022 and Asia 2023. Nepal is playing seventh in Group B under the selection being held in Kuwait. The game will start at Jaber Al Ahmed International Stadium in Kuwait City at 9.45 pm Nepali time.
| | |
| --- | --- |
| Team | Nepal Vs. Jordan |
| Event Venue | Jaber Al Ahmed International Stadium in Kuwait City |
| Date | 2021 June 7 (Monday) |
| Time | 9:45 pm Nepali time |
This will be Jordan's first game when the Asian selection, which was suspended for 18 months due to the Corona epidemic, resumes. Group B matches are being played in Kuwait as a neutral venue.
Coach Almutairi said a previous study against Chinese Taipei had made the victory possible, adding that coach Almutairi was also doing his best against Jordan.
Almutairi said that the mentality of the players has changed now and the mentality of the players will also play an important role in the outcome.
Jordan's coach Vital Borkelmans is aware of the game against Nepal. He praised Nepal for playing well against Iraq and Chinese Taipei. So far, Nepal has not won three matches against Jordan. So even if Nepal's ultimate goal is to beat Jordan for the first time, it is not easy.
Nepal had earlier lost 3-0 to Jordan in the World Cup qualifiers. After holding Jordan to a draw for 55 minutes, Nepal scored from the penalty spot and scored two more goals in the last 12 minutes.
Jordan is 76 places above Nepal in the FIFA rankings. Jordan is 95th and Nepal is 171st. If Nepal can defeat Jordan, the previous defeat will be avenged and the way to the next stage for the Asian Cup selection can be easy. Nepal will have to beat Jordan to reach the final round of the Asin Cup. Otherwise, Nepal will have to play in the playoffs to reach the final stage.
Football
Sports