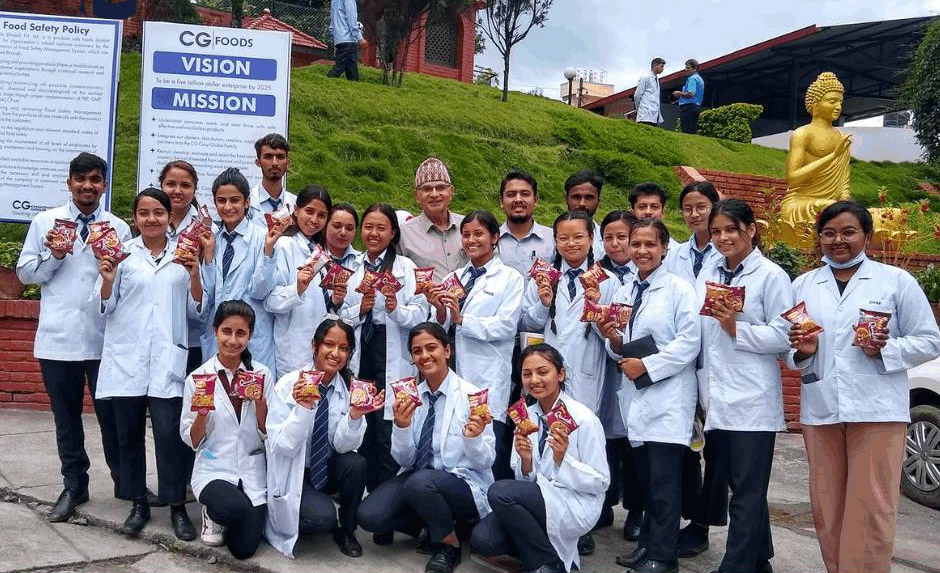 Padmashree College held an Industrial Exposure Visit for the students of B.Tech (Food) second-year students at CG Food Park, Sainbu, Bhaisepati, Lalitpur.

It's important for the students to experience things outside of the classroom. They will also be exposed to the whats and hows of the concepts they learn in the textbook through their excursions to actual industrial sites.

They were first given a briefing about the plant and the code of conduct they were to follow while on the tour. Following the session, they visited the plant. Noodles and cheese balls, two of the main goods manufactured at the company, were exhibited to the students. They gained knowledge of how raw materials are transformed into completed goods. Additionally, they had the opportunity to examine the plant's machinery.

Being students of food technology, the students also raised some queries about the quality assurance and check that must be performed before manufacturing.

The students thoroughly appreciated the visit and the goodies they got at the end.

During an industrial visit, students frequently have their first interaction with a real, working industry. This is something that both teachers and students ought to take seriously and use as a chance to grow and develop. The trip was used for team building, learning, and a little bit of fun.

Padmashree College periodically hosts these incredibly educational industrial trips and exposures. The college believes the out-of-classroom learning opportunities are enhanced by the visits.