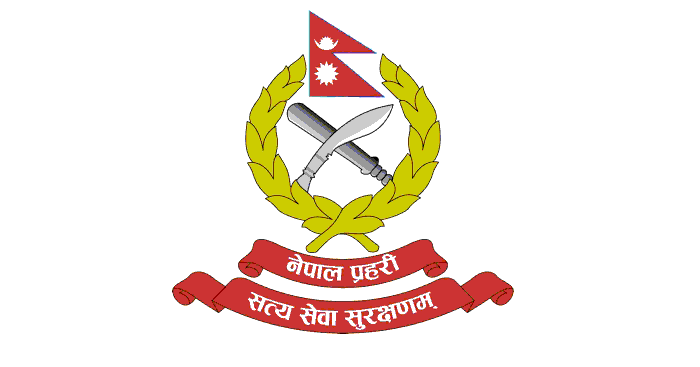 Nepal Police ASI Written Exam Center Kathmandu:
Public Service Commission, Kathmandu Office, (Examination Branch), New Baneshwor, Kathmandu Notice of written examination center for the post of Assistant Sub-Inspector (ASI) of Police
Advertisement No. 04 / 076-77 (Open and Inclusive) of Nepal Police for the post of Assistant Inspector of Police as per the previously published examination schedule by the Commission; Postponed due to global epidemic of Covid-19; In accordance with the decision of the Public Service Commission dated 2077-07-27, the criteria related to health security prescribed by the Government of Nepal and the criteria related to examination (operation and management) in special cases of infection approved by the Public Service Commission, 2077. This notice has been published for the information of all the candidates who have passed the detailed health examination from the Metropolitan Police School, Maharajgunj, Kathmandu for the written examination to be conducted on the following date, time, and place.
Since no candidate will be admitted in other examination buildings other than the designated examination building; You are requested to arrive at the designated examination building at least one hour before the commencement of the examination and check your examination room.
The subjects that the examinees must follow are mentioned below in Notes 1 and 2.
Exam schedule
General Knowledge and Intellectual Test (First Paper) - 2077-08-18 at 1.00 pm (50 minutes)
English and Nepali language (Second letter) - 2077-08-19 at 1.00 pm (2 hours 30 minutes)
Professional Theoretical Knowledge (Volume A) (Third Paper) - 2077-08-20 at 1.00 pm (2 hours 15 minutes)
Professional Practical Test (Section B) (Third Paper) - 3.25 pm (45 minutes) on 2077-08-20
Written Exam Center:
| | |
| --- | --- |
| Roll No and Number of candidates | Exam Center |
| From 1548 to 21243: 100 Candidates | Guheshwari Secondary School, Sinamangal. |
| From 21244 to 21496: 100 Candidates | Himalayan College (Bachelor Block), Koteshwor. |
| From 21501 to 21765: 100 Candidates | Baneshwor Campus, Shantinagar. |
| From 21766 to 21996: 100 Candidates | S.V. (Swapnabatika) Academy, Buddhanagar. |
| From 22000 to 22194: 100 Candidates | SEA Engineering Academy, Thapathali. |
| From 22195 to 22370: 100 Candidates | Vishwa Niketan Secondary School, Tripureshwor. |
| From 22371 to 22569: 100 Candidates | Padmodaya Secondary School., Putalisadak. |
| From 22571 to 22797: 100 candidates | Darbar High School, Ranipokhari (a) (south gate entrance) |
| From 22802 to 22985: 100 Candidates | Darbar High School, Ranipokhari (b) Center (North Gate Entrance) |
| From 22987 to 23180: 100 Candidates | Manmohan Memorial College, Soikhutte. |
| From 23181 to 23386: 100 Candidates | Janaknath Smriti Secondary School, Lainchar. |
| From 23387 to 23561: 100 Candidates | Shanti Vidhya Griha, Lainchaur. |
| From 23562 to 23747: 100 Candidates | Nandi Secondary School, Naxal. |
| From 23751 to 23928: 100 Candidates | Tangal Secondary School, Tangal. |
| From 23929 to 24133: 100 Candidates | Padma Kanya Vidyashram Secondary School, Dilli Bazar. |
| From 24135 to 24367: 100 Candidates | Vijaysmarak Secondary School, Dilli Bazaar. |
| From 24368 to 24606: 100 Candidates | Bhimsengola Secondary School, Nayabaneshwar. |
| From 24610 to 24831: 100 Candidates | Ambition College, Mid Baneshwor. |
| From 24833 to 25134: 100 Candidates | Madan Bhandari Memorial College, Anamnagar. |
| From 25137 to 25668: 148 Candidates | Ratna Rajya Secondary School, Madhya Baneshwor |
Notice: No .: 37 / 077-78,
Published Date: 2077-08-05