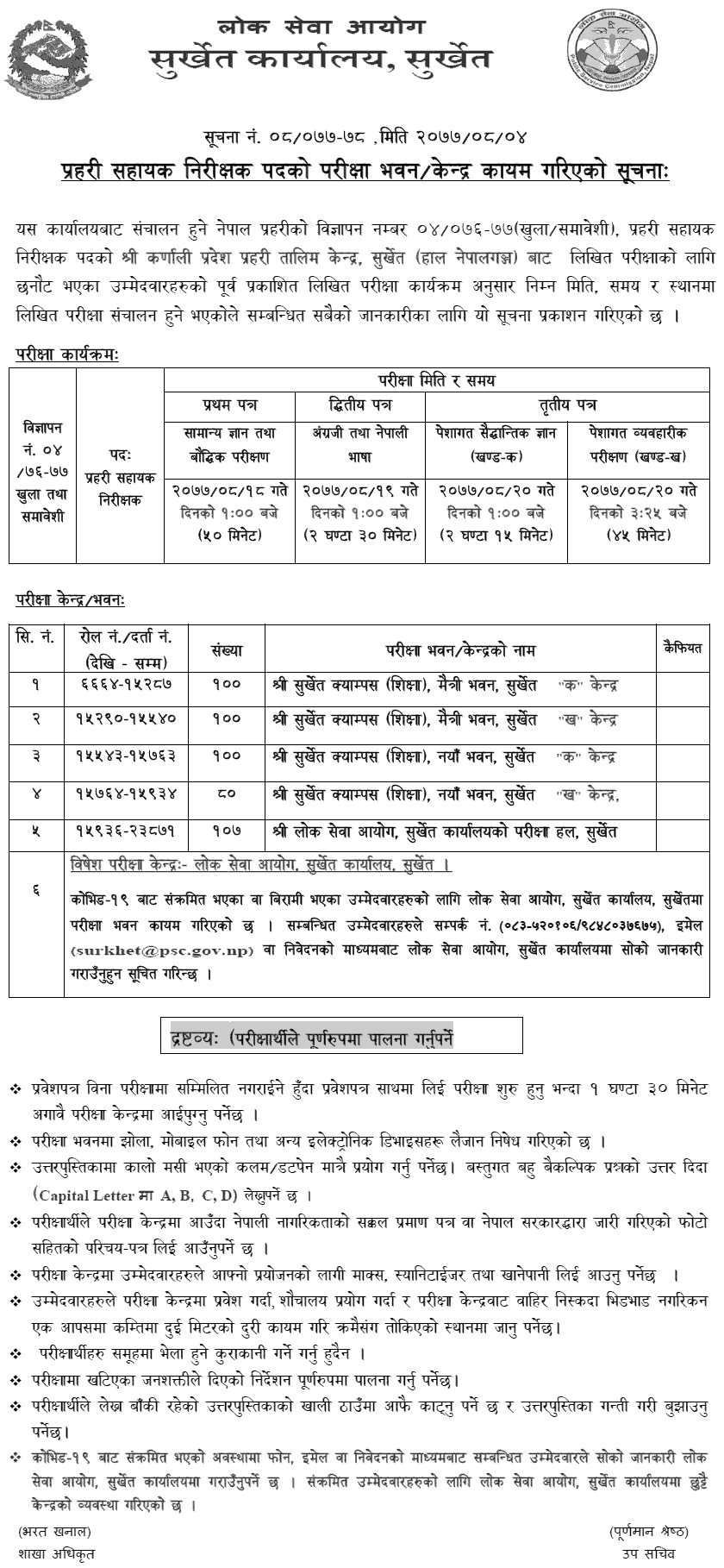 Nepal Police ASI Written Exam Center Surkhet:
Public Service Commission, Surkhet, Doti notice for Nepal Police Assistant Sub-Inspector (ASI) Exam Center:
Competitive written examination of the candidates selected for the post of Nepal Police Advertisement No. 04 (076/77) (Open and Inclusive), Assistant Sub-Inspector of Police (ASI), Karnali Police Training Center (Now in Nepalgunj), conducted by Public Service Commission, Surkhet, Doti. As per the decision of the Public Service Commission dated 2077-07-27.
This notice has been published for the information of all concerned as the examination will be conducted on the following date, time, and place as per the pre-determined examination schedule to ensure compliance with the health safety standards prescribed by the Government of Nepal.