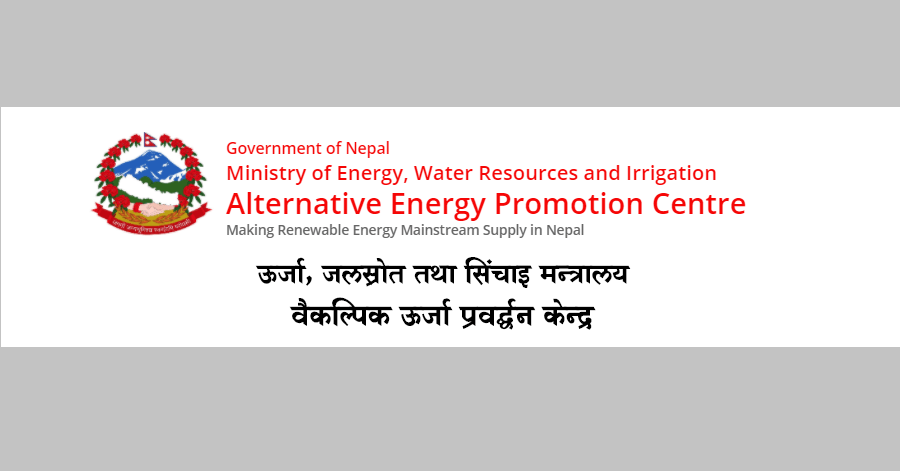 Government of Nepal, Ministry of Energy, Water Resources and Irrigation, Alternative Energy Promotion Center Information regarding the collection of requests for electric stove (Induction) from Adivasi Janajati and Dalit students
This information has been published to provide relief to the endangered Adivasi Janajati and Dalit students studying at undergraduate and postgraduate levels by renting a house in the valley from outside Kathmandu and also to promote electric stoves (Induction). For which, by filling the online form through the following link, the token number in the email should be included in the application and the following documents should be submitted to the center. Students who fill out the online form only will be automatically disqualified.
Details:
Copy of Nepali citizenship certificate,
Educational Institution Recommendation and Student Identity Card Copy,
Endangered Adivasi Janajati and Dalit class identity card copy/recommendation.
The online form can be filled out through this link:
https://docs.google.com/forms/d/1G04clXS79YwrwdEm6RByiQ4HSSN7853xQiE16E7U_aE/edit
Other forms can be downloaded through this link: www.aepc.gov.np
P.S .: Students who have submitted their demand as per the notice published in Kantipur Daily on 2078-11-09 will not be allowed to make the re-application.
For more information contact:
Alternative Energy Promotion Center (AEPC)
Bioenergy Branch
Madhya Baneshwor, Kathmandu
Post Box No. 14364,
Phone no. 977-1-4498013, 01-4498014,
Email: [email protected]
Website: www.aepc.gov.np
Information Published Date: 2079-02-25
Last date for submission of application: 2079-03-09 (within office hours)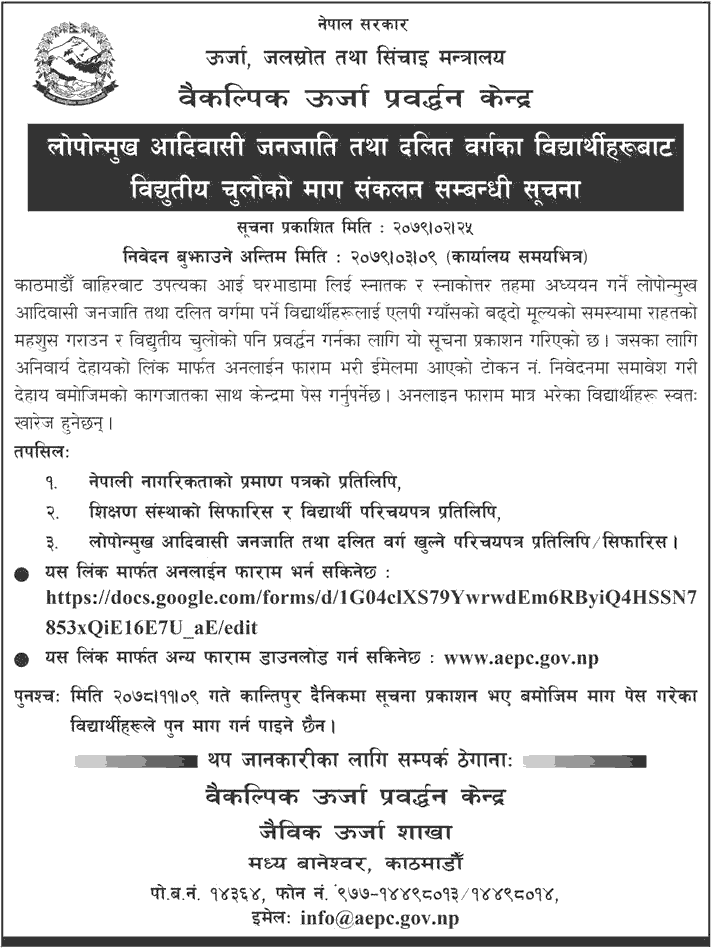 Notice