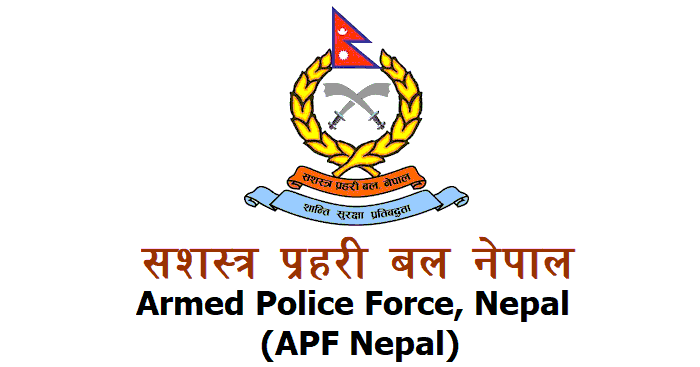 APF Nepal Notice for Doctor and Staff Nurse: According to the advertisement published on 2079-04-13, the posts of Technical Armed Police Inspector (Doctor) and Technical Armed Police Sub Inspector (Staff Nurse) will be filled through open competition at Nepal APF Hospital, Balambu on 05-20-2079.
It is stated that the notice regarding the written examination of the candidates who have passed the conducted comprehensive health examination would be published on 27-05-2079.
Due to special reasons, this notice is published for the information of all concerned, which will be published on 2079-06-02.
Human Resource Department, Directorate of Human Resources,
Admission and Selection Branch,
Armed Police Force, Nepal Head Office,
Halchwok, Kathmandu.
Dated 2079-05-27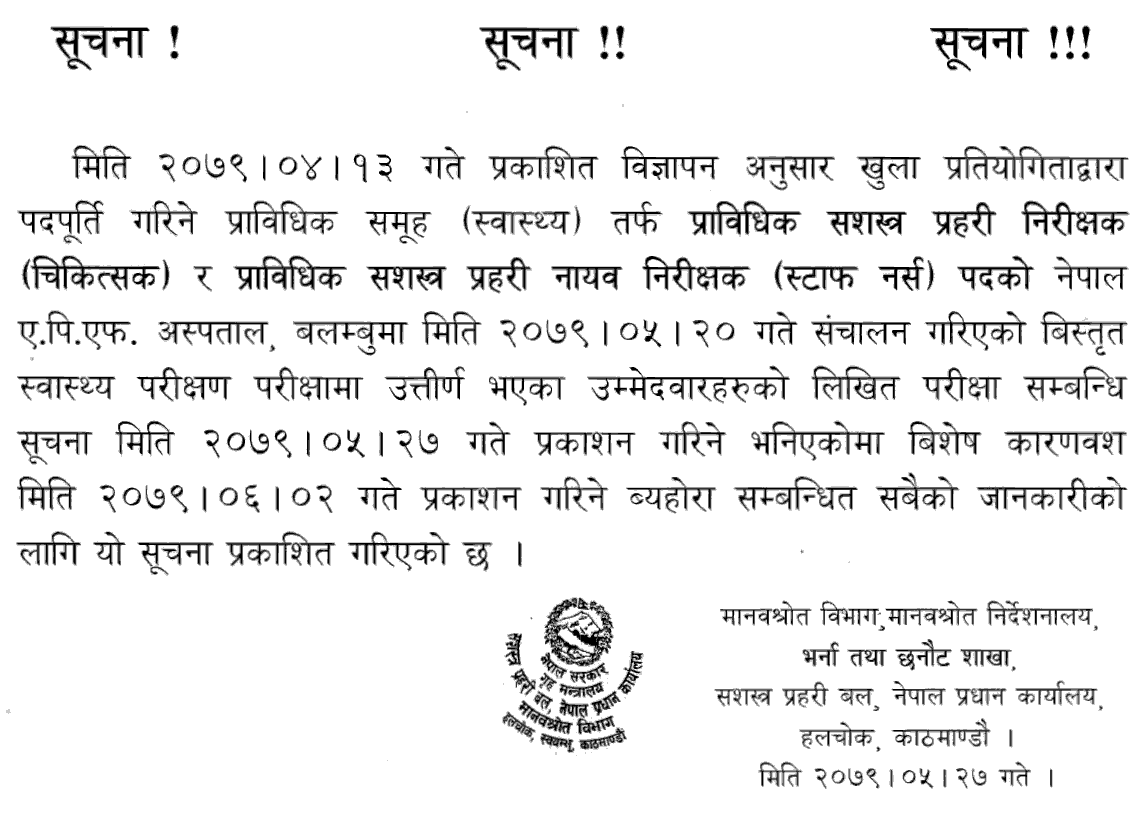 Notice
APF Nepal (Sashastra Prahari)