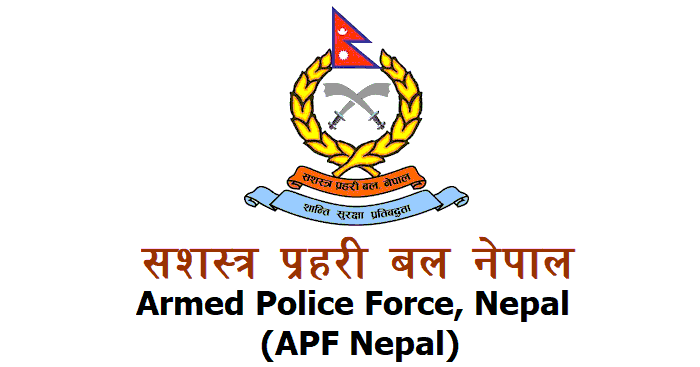 The government of Nepal, Ministry of Home Affairs, Armed Police Force, Nepal (APF Nepal), Headquarters has notified the absent police personnel to contact them within 7 days.
Since the armed police personnel of the details mentioned below have left the various units of APF Nepal and voluntarily left the line barracks and are not present and are not in any contact; From the date of publication of this notice, please come to contact the concerned office with reasonable reasons for non-attendance within 7 (seven) days excluding the travel deadline.
Otherwise, action will be taken against you in accordance with the Armed Police Regulations 2072 (with amendments), for the purpose of sub-rule (1) of rule 118 of the Armed Police Regulations 2072, you have been informed through this notice.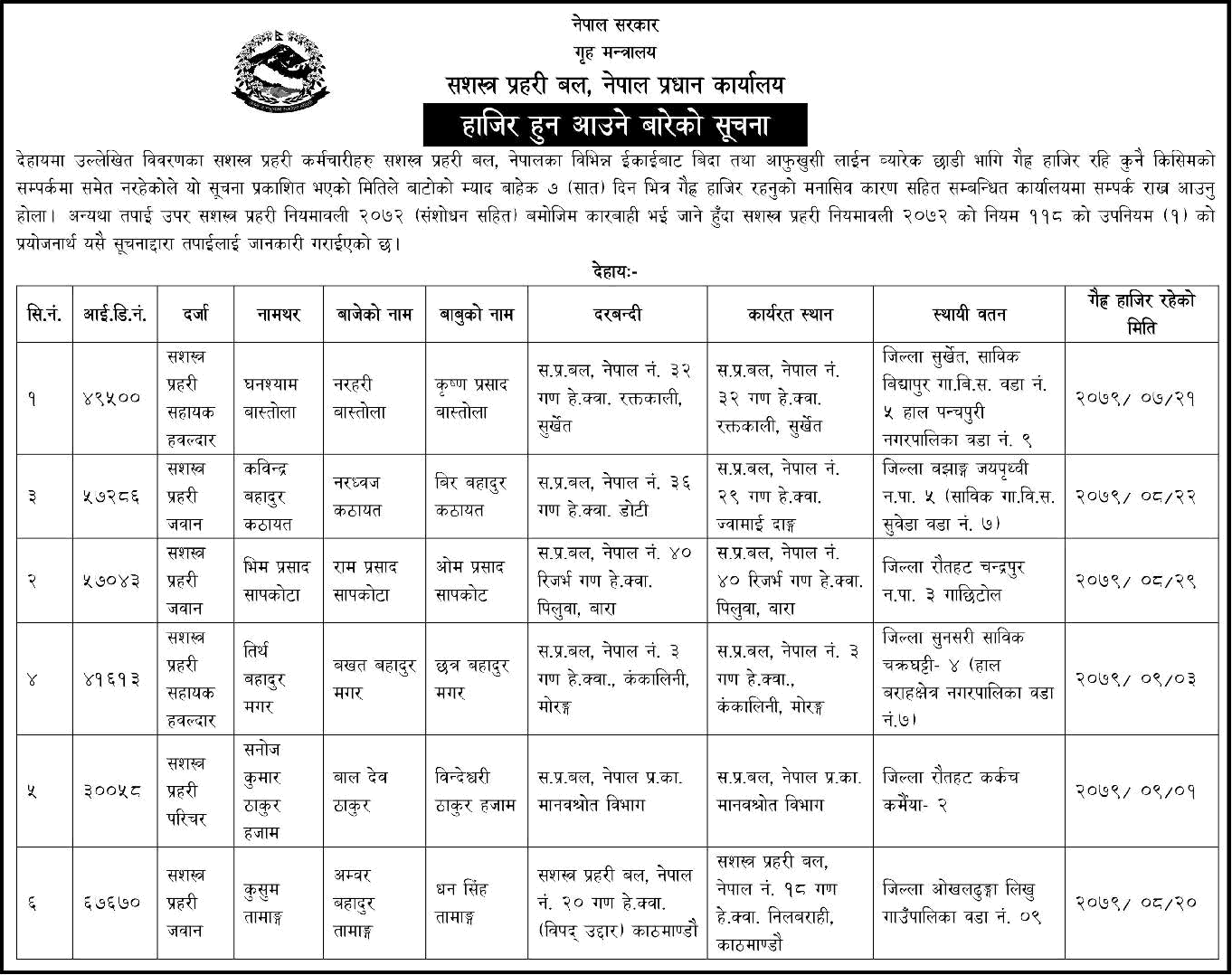 APF Nepal (Sashastra Prahari)