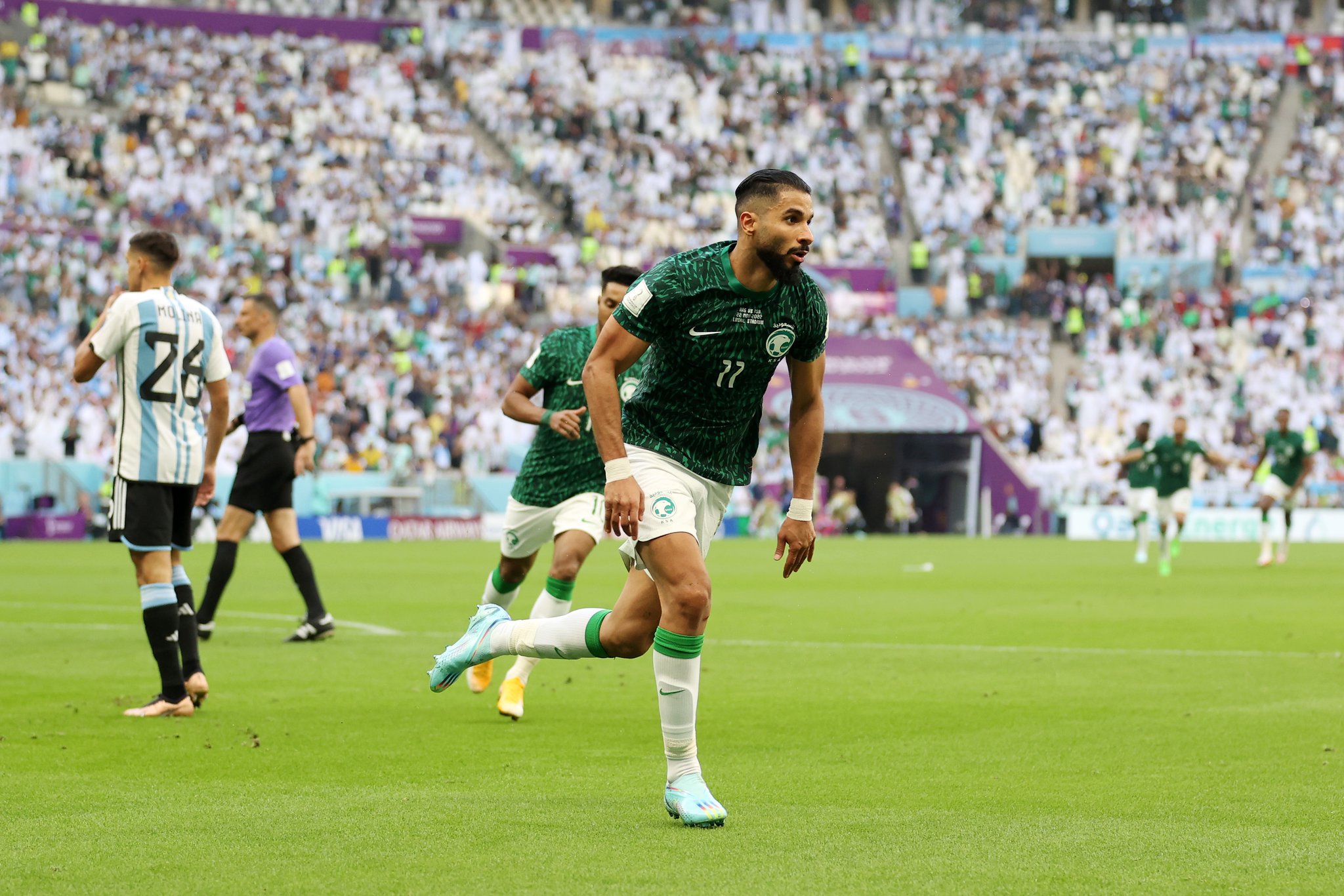 Argentina 1-2 Saudi Arabia: FIFA World Cup 2022 - Saudi Arabia has achieved an unexpected victory against Argentina in the World Cup. In the first match of Group C, Saudi won by 2-1 goals. Argentina took the lead in the game. In the first half, Argentina took the lead with the help of Lionel Messi's penalty. But at the beginning of the second half, Saudi Arabia equalized. In the 48th minute of the game, Saleh Alsehri scored the equalizing goal. In the 53rd minute, Salem Aldawasri completed the comeback of Saudi Arabia.
Along with this, Argentina's undefeated journey has also come to an end. Argentina's goal in the first half was ruled out for offside.
Argentina had to face defeat in their first match of the World Cup. In Group C, Saudi Arabia beat two-time champions Argentina 2-1. The team could not win the match despite captain Lionel Messi taking the lead in the 10th minute. Saleh Alsehri scored for Saudi Arabia in the 48th and Salem Aldawsari scored in the 53rd minute.
With this defeat, Argentina's winning streak of 36 consecutive matches was broken. During this he had won 25 matches and had 11 draws. For the first time since 1974, Argentina conceded two goals in their opening match. Then he had a 2-3 defeat against Poland. Title favourites, Argentina will now face Mexico on 27 November and Poland on 30 November. This was only the third win in Saudi Arabia's World Cup history. Argentina will now have to win their remaining two matches to qualify for the pre-quarterfinals.
World Cup 2022
Football
Sports