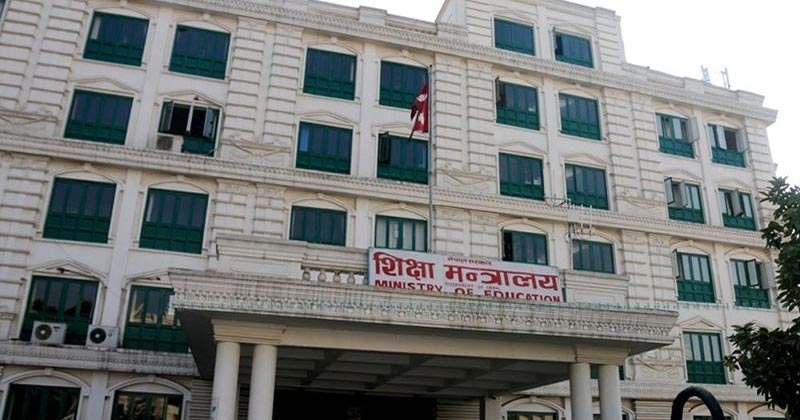 Celebrating International Yoga Day 2023: An Initiative of Nepal's Ministry of Education, Science, and Technology
The Ministry of Education, Science and Technology, Government of Nepal, in conjunction with the Center for Education and Human Resource Development, is preparing to commemorate International Yoga Day on June 21st, 2023 (2080 Ashad 6th as per the Nepali calendar). This celebration, set to be a week-long event, comes as a result of the Main Ceremony Committee's decision, headed by the Honorable Minister, Mr. Ashok Kumar Raijeu.
Coordinating the Celebration Nationwide
Engagement at the State Level: The ministry is making an appeal to all state governments, channeled through the Office of the Prime Minister and Council of Ministers, to mark International Yoga Day at the state level. This implementation will be based on their independent decisions.

Involvement at the Local Level: The Ministry of Federal Affairs and General Administration has been tasked with reaching out to all local levels to partake in this celebration. In accordance, the National Association of Rural Villages and the Municipal Association will receive a request concerning this matter.

District Level Celebrations: In adherence to the Government of Nepal Council of Ministers' decision dated 26.02.2073, the formation of district-level function committees led by the chief district officer has been stipulated. The Ministry of Home Affairs will instruct all 77 major districts to form such ceremony committees for the Yoga Day celebration. The Ayurveda offices will also be incorporated into these committees at the district level, to enhance activity, as suggested by the Center for Education and Human Resource Development.

Participation of Yoga and Meditation Organizations: These bodies are encouraged to recognize International Yoga Day in their unique manner throughout the week. It has been requested that program information is relayed to the Ministry of Education, Science and Technology.

Inter-Ministry Involvement and Institutional Engagement: Ministries such as the Ministry of Youth and Sports and the Ministry of Health are requested to organize celebrations in alignment with their specific field of work. Other organizations like the University Grants Commission, Ayurveda offices, higher education providers, and institutions, alongside all schools under the Center for Education and Human Resource Development, are urged to partake in the celebrations.
The Main Ceremony: Schedule and Location
The main ceremony committee has confirmed the program's date, time, and location as follows:
Date: 2080 Ashad 6th (Wednesday) which aligns with June 21st, 2023.
Time: 6:30 AM to 9:30 AM.
Location: Nepal Pragya Pratishthan, Kamaladi, Kathmandu.
This widespread engagement for International Yoga Day 2023 aims to promote the benefits of yoga and meditation for the overall well-being and health of the population in Nepal.

Notice