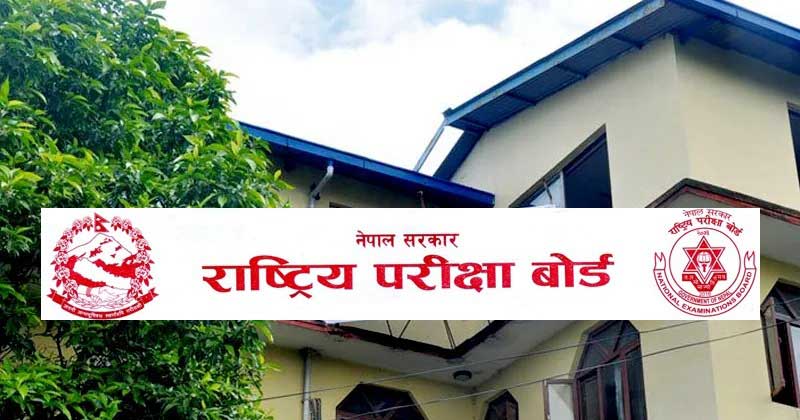 National Examination Board (NEB) Opens Registration for Class 9 Students
The National Examination Board (NEB) in Nepal has opened the registration form for class 9 students who wish to participate in the regular Secondary Education Examination (SEE) of 2080. Students who are regularly studying in class 9 in general, traditional Sanskrit/Vedvidyashram/Gurukul/Madrasa/Gonpa and technical streams will need to fill the form between February 19 and May 15, during the academic session of 2079.
Registration Process for SEE Exam 2080:
To register for the regular SEE exam for the academic session 2079, students must have passed the annual examination of class 8th or 19th in the marking system with a minimum D+ grade and minimum D grade in the year 2078 in compulsory subjects. The registration form is available from November 19, 2079, to January 15, 2080. The cost of the registration form is Rs. 300, and for students unable to register within the given timeframe, they can submit the amount along with late fees of Rs. 600 through the school they are studying at.
Important Notes:
It is essential to note that students should fill the registration form only from the school where they are studying regularly. Double registration can lead to cancellation of the exam, and the responsible person will be accountable. Schools should verify the name, date of birth, and name of the mother and father of the students studying regularly in their schools regardless of the difference. The Education Development and Coordinating Unit will send online entry to schools for enrollment till the end of Ashad 2080, and the form must be submitted along with the copy of grade sheet, birth certificate (attested by the headmaster), recent passport size photograph in school uniform, and revenue return to the related education development and coordination unit.
Working Time Limit:
The Education Development and Coordination Unit will send school details to the Examination Control Office to maintain the registration number until the end of Bhadra 2080. The Education Development and Coordination Unit will send the details along with the registration number established by the Examination Control Office to the respective Education Development Directorate and the respective schools until the end of Ashoj 2080. Students of open and alternative schools and non-formal adult schools need to fill together the registration form at the time of filling the examination application form.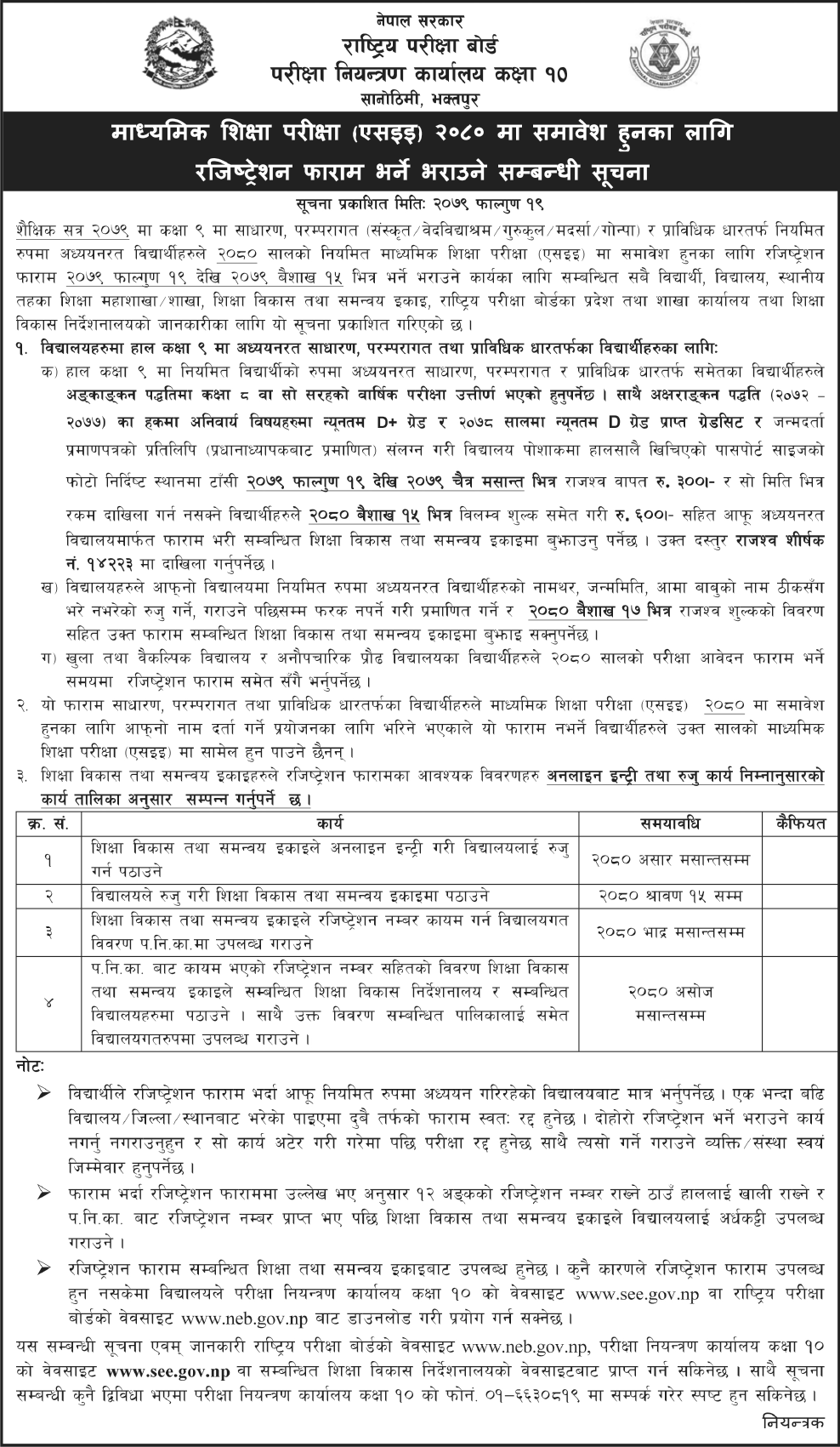 Notice
NEB