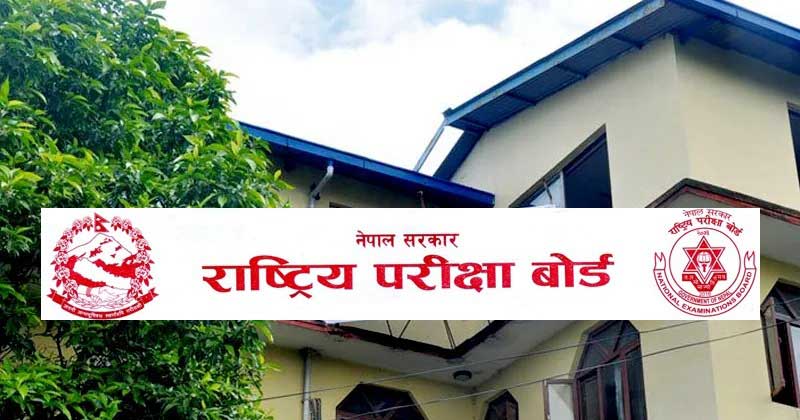 The National Examination Board (NEB) has prepared a definite basis for awarding certificates in class 11 and 12. The Board has implemented the criteria of awarding academic certificate (Transcript, Migration and Provisional), only to the students who have passed all the subjects of class 11 and 12 and obtained minimum 35 percent marks in theoretical and minimum 40 percent marks in the experimental side.
Similarly, according to the alphabetical system (the first two digits of the registration number are 74 or more), only the students who have obtained minimum D plus in the theoretical and minimum C grade in the experimental subject in all subjects of class 11 and 12 can apply for the educational certificate.
According to NEB, if a student files an amount without obtaining the prescribed grade, the amount will not be refunded. The Board has made an arrangement that the students who have obtained the certificate of educational qualification will not be allowed to take the Grade Increment examination.
It is mentioned in the criteria that if the students who get C or D Plus in any subject and take the exam for Grade Increment again get the academic certificate before the result of Grade Increment exam, the result of the last given Grade Increment exam will not be included.
The Bard has also requested the students who have appeared for the Grade Increment examination to apply for the Academic Certificate (Transcript, Migration and Provisional) of educational qualification only after receiving the result of the supplementary examination.
To get transcript, migration and provisional for educational certificates, students have to pay Rs. 350, Rs. 400 and Rs. 350 respectively. 1100 will have to be paid.
Students who have passed the Chance Exam of Class 12 have to pay an additional Rs. 350 for the certificate. The board has also requested the school not to charge more than the prescribed fee to the students.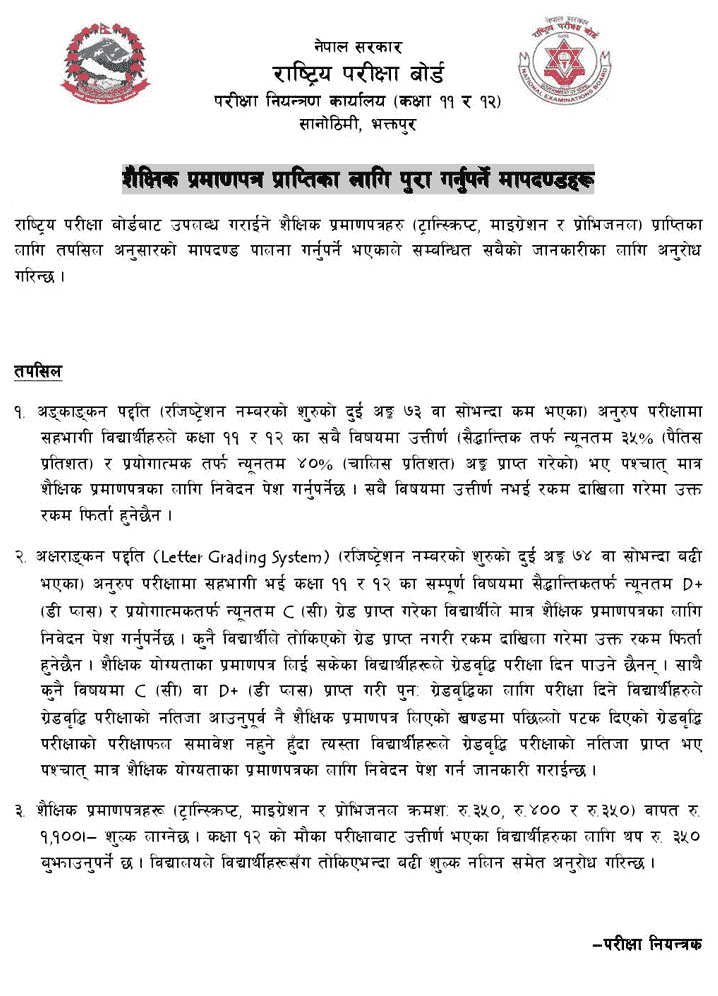 NEB Class 11
Class 12
NEB
NEB Result