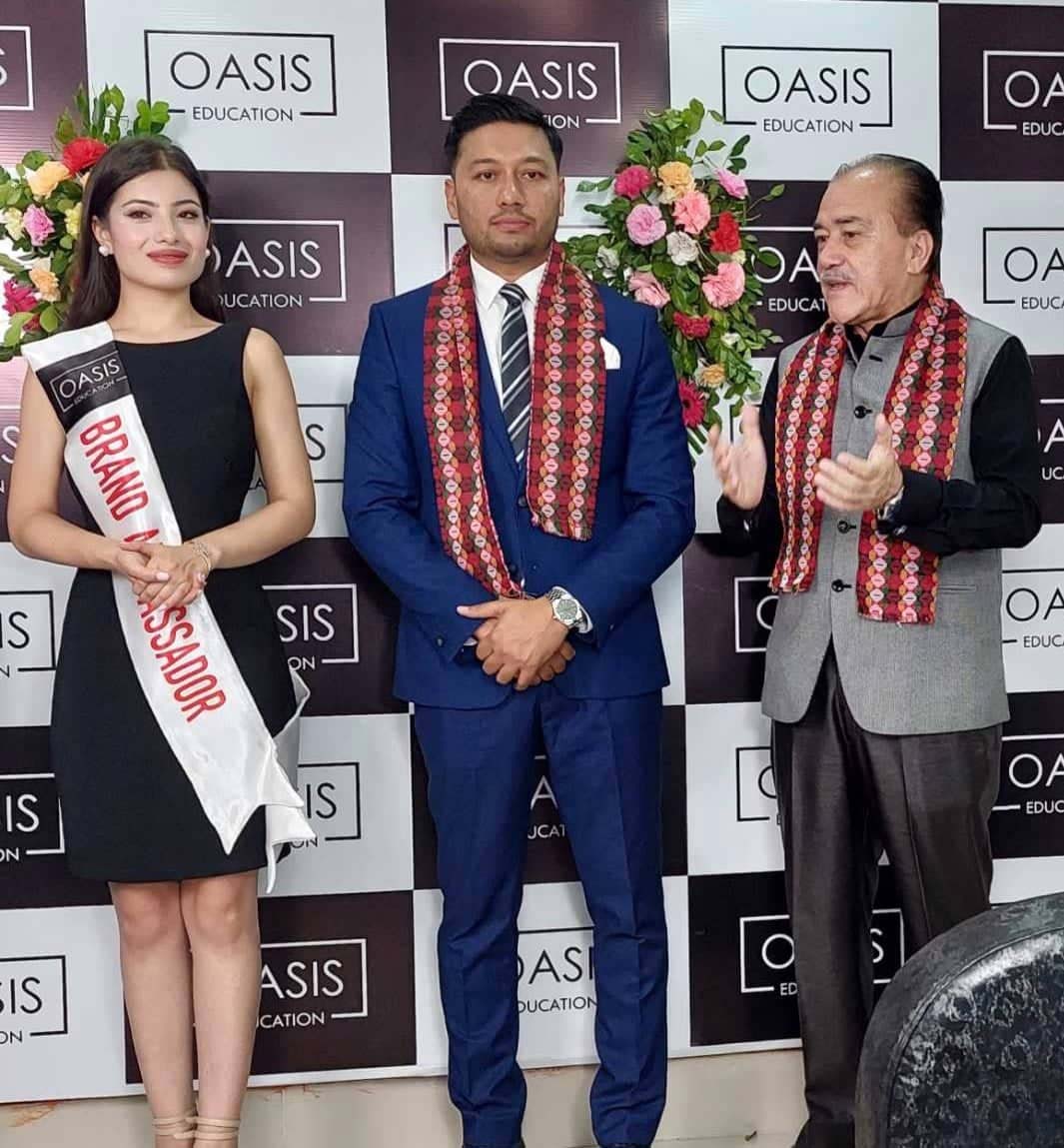 July 10, Kathmandu. Oasis Education has announced Priyanka Rani Joshi, the winner of this year's Miss Nepal World, as its new Global Brand Ambassador.
Miss Nepal Priyanka, a journalism student and multi-faceted, considers quality education as one of the main reasons for her many achievements at an early age. Therefore, she says she is excited to be associated with this company, which has been helping students with excellent educational counseling and visa processing since 2012.
Kushal KC, the operator of Oasis Education, believes that through Miss Nepal, the quality and affordable services provided by Oasis Education's partner educational institutions will help reach as many Nepali students as possible. He says, "We are excited to welcome Priyanka into the Oasis family. Our partnership will be very fruitful as her skills and generosity match our work style."
Oasis Education and The Hidden Treasure have a long-standing relationship. Earlier, Miss Nepal World 2018 series Khatiwada was the brand ambassador of this organization.