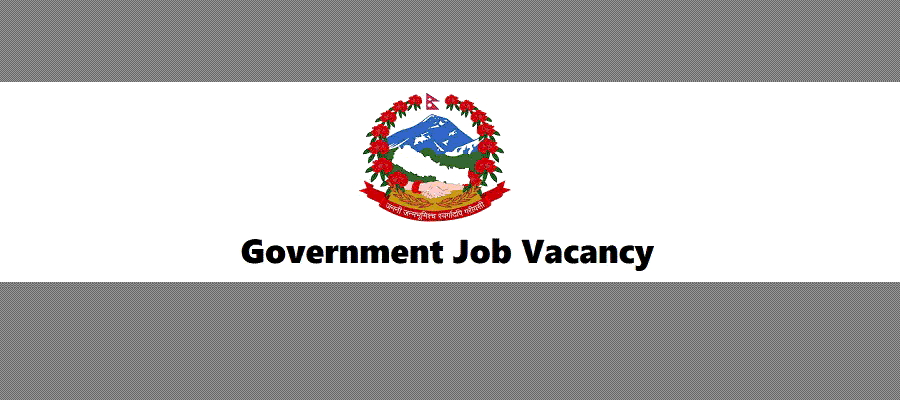 Chaukune Rural Municipality (Gaupalika), Rural Municipal Executive Office, Gutu, Surkhet, Karnali Pradesh, Nepal invites job applications for Social Mobilizer.
For the post of the social director under the jurisdiction of Rural Municipality to be the jurisdiction of each ward for the Chaukune Rural Municipality, as per the procedure of managing the social director in the contract in Chaukune Rural Municipality, 2078, the following number and qualified social operator should be included in the contract.
This information has been published for all those who are eligible to apply within 7 (seven) days from the date of publication of this information along with the receipt of payment of revenue.
Forms, application fees, job descriptions, remuneration, terms of service will be available from the detailed office or from the website www.chaukunemun.gov.np
Description:
| | |
| --- | --- |
| Position | Social Mobilizer [Samajik Parichalak) |
| Required No. | 10 (One) |
| Working Area | Designated ward of Rural Municipality |
| Remarks | 1/1 in each ward. |
2) Educational Qualification and Experience (Sample):
A) Nepali citizen.
B) Minimum Qualification: Passed 10+2 or equivalent from an educational institution recognized by the Government of Nepal.
C) Must have completed 18 years of age and not exceeding 40 years.
E) To be disqualified by other prevailing laws.
3) To be attached in the application:
Personal details of the candidate,
Certified copy of educational qualification,
Copy of Nepali citizenship,
All the submitted copies should be signed and certified by the candidate himself.
4) Fee: Rs.1000 (one thousand only)
5) Exam Type: Document Evaluation and Interview.
6) Remuneration: Rural Municipality shall be as specified.
7) You have to go to the ward assigned by the office and work.
Note: If there is a public holiday on the last day of the application call or if there is a future office leave, the application can be submitted the next day. For detailed information, one can contact the office of Rural Municipality (9858047333).
(First notice published on 2078-10-18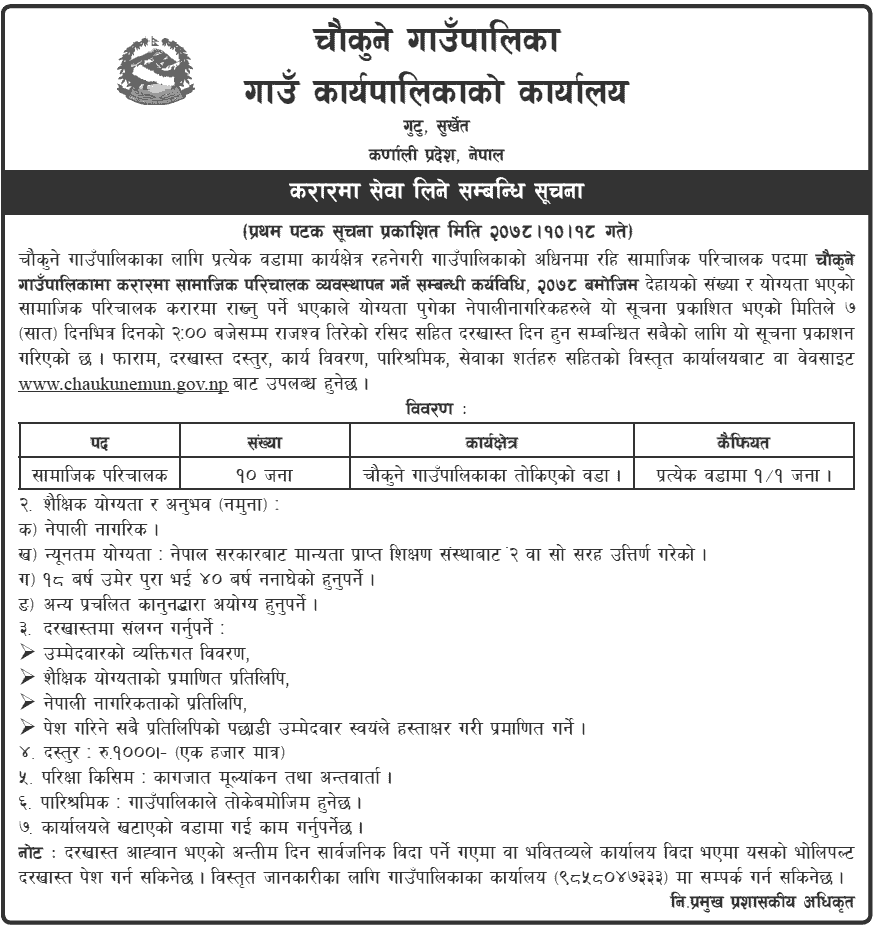 Karnali Pradesh
Surkhet
Job Vacancy
Government Job