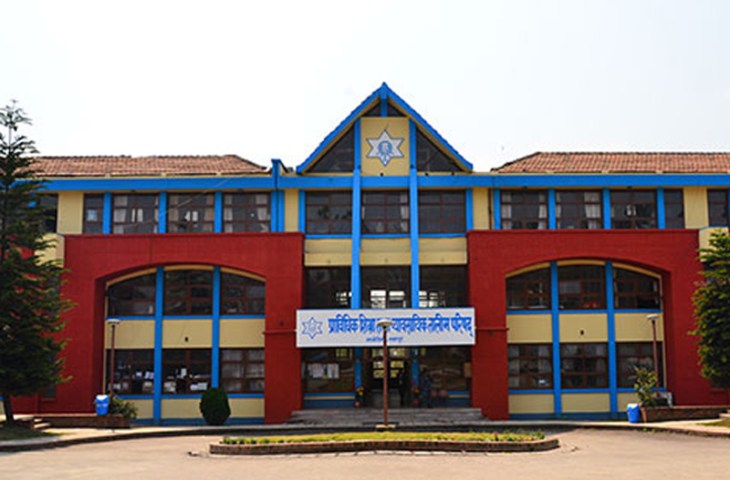 Council for Technical Education and Vocational Training (CTEVT), Gandaki Provincial Office, Malepatan, Pokhara Notice regarding volunteer requirements: CTEVT Gandaki Vacancy for JTA, VJTA, AMIN, Assistant Sub Engineer (Civil)
According to the bilateral agreement between the Government of Gandaki Province, Office of the Chief Minister and Council of Ministers, Pokhara, and CTEVT Gandaki Province, the youth who have acquired technical education will participate in the provincial and local development process in the areas of good governance promotion, infrastructure development and service delivery from Falgun month 2079 to Ashad end 2080. Since there is a program to mobilize volunteers at the local level; Recruiting technical manpower who have passed Pre-Diploma (Technical SLC) in related subjects and have completed 18 years of age to provide necessary support in the fields of Agriculture (JTA Plant Science), Agriculture (VJTA Animal Science), Engineering (Civil), Survey (Amin), etc.
Candidates with permanent residence in Gandaki province who are willing to work at the level should be appointed as volunteers; Eligible candidates should download the volunteer application form on the website of this office www.ctevtgandaki.org.np and attach a scanned copy of the educational qualification, training, and citizenship certificate obtained by them along with the priority of the local level they want to serve with all the prescribed details from the date of publication of the notification. This notice has been published within the day (up to 21-21-2079) through this office's email [email protected] or by attending the office itself and registering the application.
Based on the documents submitted by the candidates, shortlisting will be prepared and the relevant candidates will be contacted for the interview.
While selecting volunteers, priority will be given to permanent residents of the concerned local level and candidates who have not had the opportunity to work as volunteers in Gandaki province.
The selected volunteers will receive a subsistence allowance, and the details of the work to be done and the information about the local levels to be worked on can be obtained through the website of this office.
For more information, you can contact on phone number 061-532271, mobile number 9856016080 or 9849268892.
(First published date: 2079-10-15)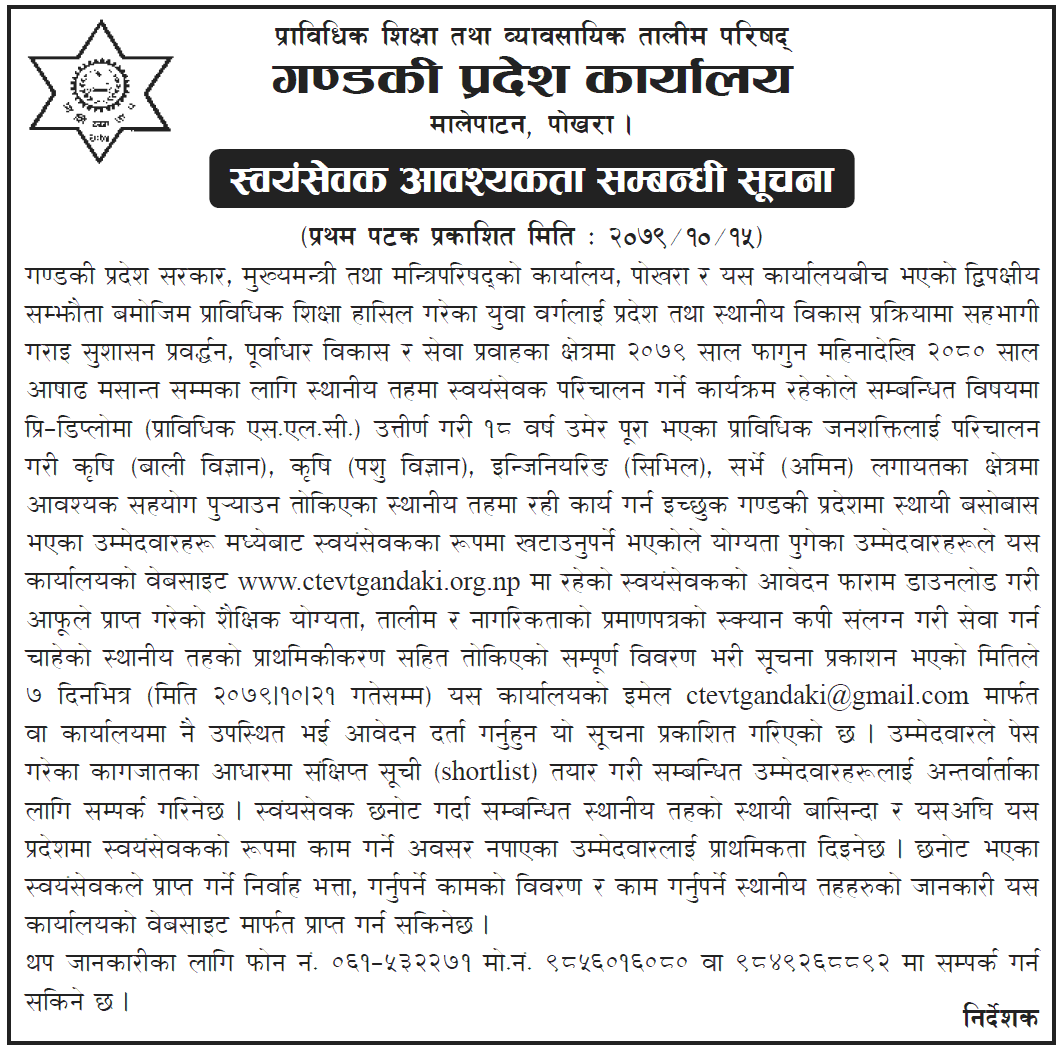 Veterinary Job
Agriculture Job
CTEVT
Job Vacancy
Engineering Job
Government Job