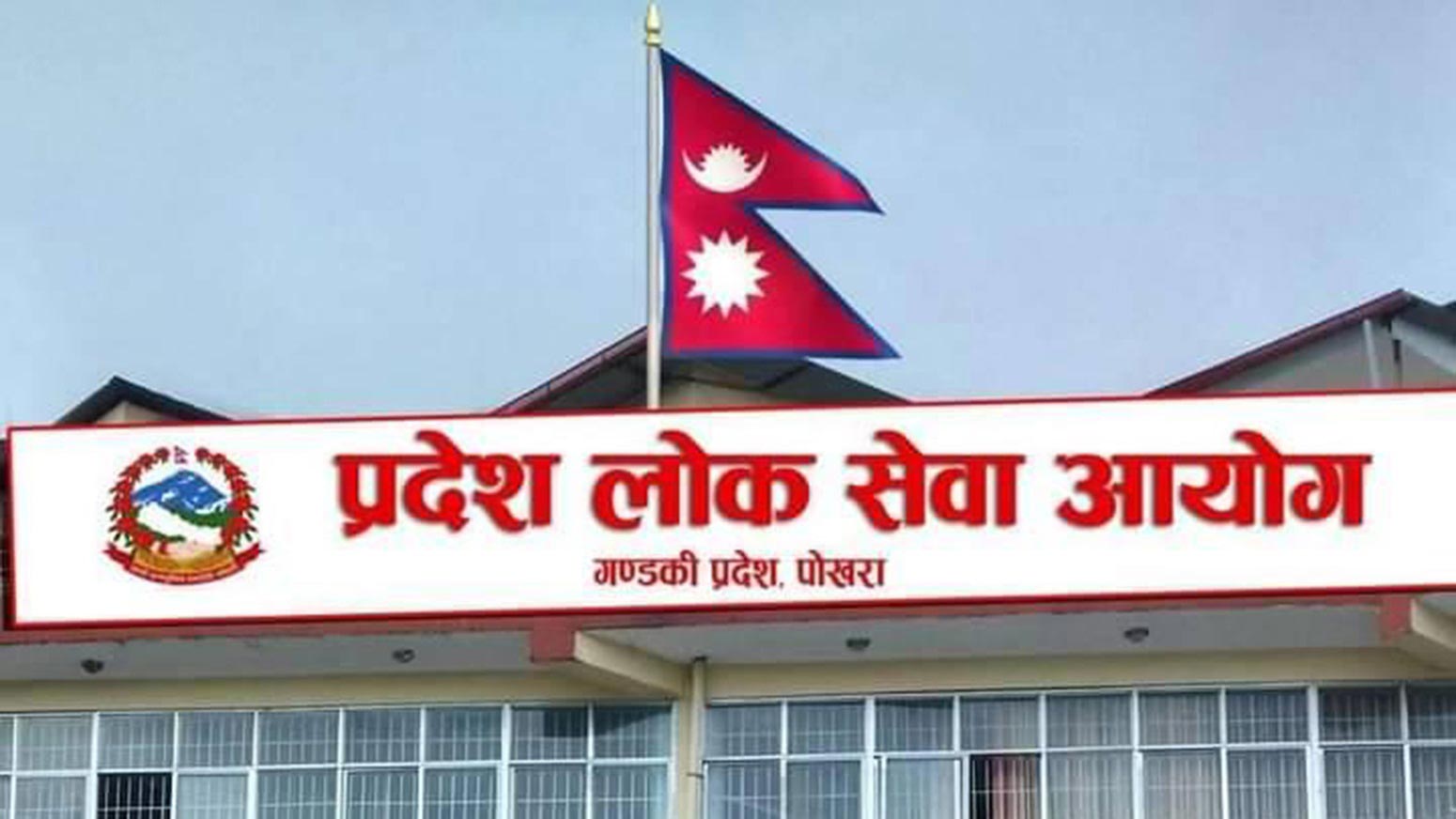 Gandaki Pradesh Lok Sewa Aayog Vacancy for 8th and 7th Level Technical/Non-Technical and Health Service Positions
Gandaki Pradesh Lok Sewa Aayog has made an official announcement for inter-level, open, and inclusive competitive examination for Province Civil Service and Local Service posts of the 8th and 7th levels.
Quick Details:
Publication Date: 2080/06/10
Notice Number: 23/2080-081
Type of Exam: Written Test, Group Discussion, and Interview
Examination Center: Pokhara
Mode of Application: Online
How to Apply?
Qualified candidates are to apply online via the commission's portal: Gandaki Pradesh Online Application
Detailed procedures for application can be viewed on the commission's website.
Important Dates:
Application Deadline: 2080/06/30
Extended Deadline with Double Fee: Upto 2080/07/07

Note: If the 7th falls on a public holiday, that day is still considered the last submission day.
Age Limit:
General Candidates: Minimum 21 and Maximum 35 years by 2080/06/30.
Women & Disabled Candidates: Maximum 40 years.
Health Service Positions: Maximum 45 years.
No age limit for:

Permanent employees of federal/state civil service or local service.
Those appointed on a temporary or contract basis in the post of the former local body prior to the year 2063.
Application Fee:
Basic Fee: Rs. 1,200
For additional advertisement for inter-level and inclusive groups: Rs. 400 per group.
How to Pay the Application Fee?
A bank voucher, with Master ID and transaction code number, generated from the online application system, should be printed.
Payment can be done at designated banks or through a designated Payment Service.
Once the application is submitted, no changes can be made.
Last Date for Fee Submission: Upto 2080/07/08. (Consider office hours and public holidays)
Further Details:
Comprehensive advertisement and qualifications required can be found on the commission's website.
For more queries, contact: 061-467873


PPSC Gandaki
PPSC
Gandaki Pradesh
Job Vacancy
Government Job