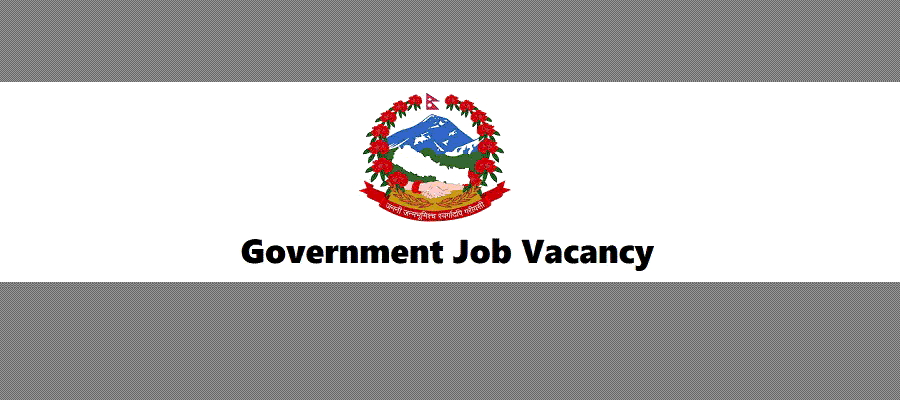 Godavari Municipality, City Executive Office, Attariya, Kailali, Sudurpaschim Province, Nepal Notice of Contract Worker Requirements
According to the decision of Godavari Municipality dated 2079-05-14, interested Nepali citizens with qualifications and experience as per the list are invited to fill the prescribed form of this office within 15 (fifteen) days from the date of publication.
Vacancy Details:
1. Veterinary Doctor - 1 (One)
2. Agriculture Graduate Technician - 1 (One)
1) Minimum Educational Qualification:
a) Veterinarian: BVSc & AH / BVSc in Veterinary Science from a recognized educational institution. Or a graduate of the same degree will become a registered veterinarian in the Nepal Veterinary Council. :
b) Bachelor of Agriculture: Graduated in Agricultural Science from a recognized university or educational institution.
2) Service: Contract
3) Age: Must be completed 21 years and not exceeding 35 years. 21 years completed and not exceeding 40 years in case of disabled and women)
4) Last date for submitting the form:- 11 (fifteen days) from the date of publication of the notice (opening day if the office falls on a public holiday.
5) Type of Examination:- Written and Interview
6) Exam/Interview Date:- Notification will be published later.
7) Services, facilities:- According to provisions in the local level agricultural graduate technical operational procedures, 2079.
8) Duration of work:- Till 2080 Ashad end (contract agreement can be added if the performance is satisfactory)
9) Documents to be submitted along with the form:-
a) Certified copy of Nepali citizenship certificate,
b) Attested copy of the certificate of minimum educational qualification,
c) Certified copy of character certificate,
d) Certified copy of training certificate,
e) Full receipt of submission of examination fee.
10) The application form can be obtained from the animal welfare branch of this office.
10) Place of submission of application form:- Godavari Municipality City Executive Office, Animal Services Branch, Attariya, Kailali
12) For more information:- You can contact the office or 091-508001. '
Note: Local people and work experience will be accepted.
First published date: 2079-05-15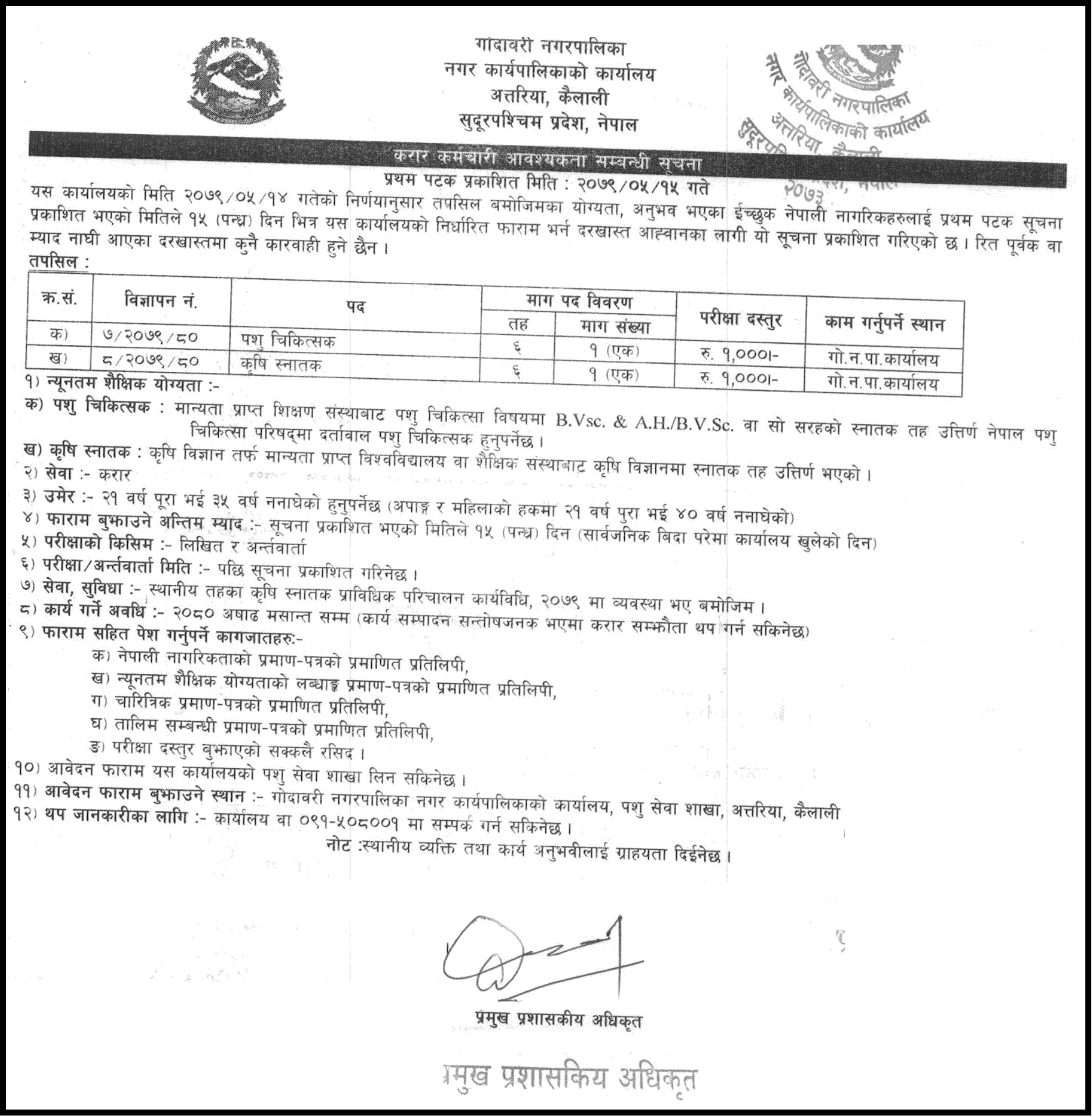 Veterinary Job
Sudurpashchim Pradesh
Agriculture Job
Kailali
Government Job