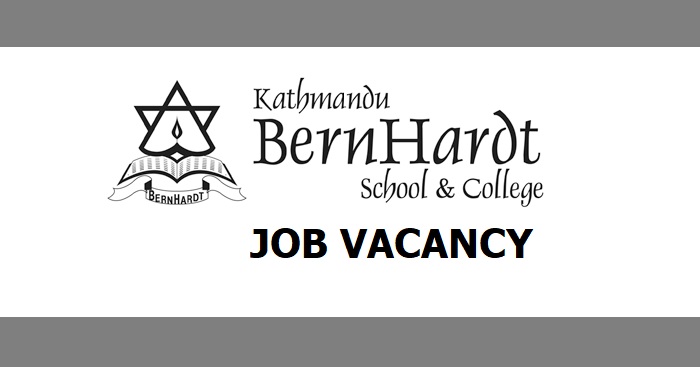 Kathmandu Bernhardt School and College, a leading college in Nepal, requires proficient faculty Members/ Personnels for its 10+2 Program for the following Posts/Positions:
1. Full-Time Lecturer (XI & XII):
Subjects: Physics, Chemistry, Botany, Zoology, Mathematics, Accountancy, Economics, Computer Science, Business Mathematics, English, Nepali.
Qualification & Experience: Masters's Degree with first division & at least 2 years related teaching experience.
2. Full-Time Teacher (School):
Subjects: Nepali — 2 English - 2 Co-curricular - 2 Sports - 2 Computer - 2
Qualification & Experience: Bachelor's degree with at least 2 years of teaching experience.
All candidates should have good spoken/written English and need-based computer proficiency. Interested candidates should submit their CVs & Photocopies of related academic certificates by 27th Jestha, 2079 at Front Desk at Bernhardt School & College, Balkhu.
Only Short listed candidates shall be called for an Interview
Kathmandu Bernhart College
Balkhu Chowk, Kathmandu (Opposite TU Exams Office)
Phone: 01-5187106, 01-5187107
Fax: 01-5187444
College Job
Teaching Jobs
Kathmandu
School Job