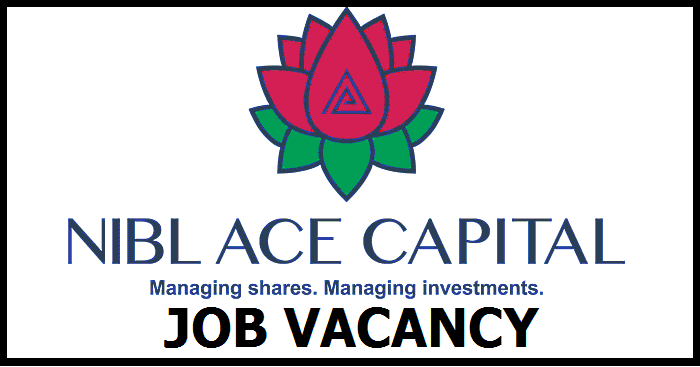 NIBL Ace Capital Limited Hiring Scheme Manager for Investment Banking Department
NIBL Ace Capital Limited, a leading investment banking company, has announced a job opening for the position of Scheme Manager in its Mutual Fund department. The company is seeking a self-motivated, dynamic, and competent individual to manage the trading and investment of funds and implement investment decisions for the respective fund.
Responsibilities of Scheme Manager:
The Scheme Manager will be responsible for managing the trading and investment of funds, constructing a scheme portfolio, and ensuring continuous review of investments with the scheme objective and initial portfolio construction plan. The manager will also prepare an investment dashboard, including a purchase and sales plan, and share daily investment portfolio status and Scheme-wise NAV with internal departments, management, and clients.
Qualifications:
To be eligible for this role, candidates must hold a Master's degree in Business Administration, Management, or a relevant field with specialization in Finance from a recognized university or ACCA/CA/CFP from a recognized institution. The candidate must have proven working experience for at least 2 years in a similar role with experience and knowledge of Capital Markets in the Mutual Fund Department. The candidate must possess a thorough understanding of financial modeling, analysis of financial statements, valuation, industry research and analysis, and knowledge of prevailing corporate laws and regulatory guidelines. Effective communication, interpersonal, and negotiation skills, along with proficiency in MS Office package, are also required.
Application Process:
Interested candidates can apply online by visiting https://jobs.niblcapital.com/. The deadline for submitting applications is 17:30 hrs. Chaitra 29, 2079.
The Scheme Manager position at NIBL Ace Capital Limited offers a unique opportunity for individuals to expand their professional expertise in the investment banking industry. With the right qualifications and experience, candidates can build a rewarding career in a dynamic and challenging work environment.
Publisehd on 2079 Chaitra 22 (5th April 2023)
Banking Career
Job Vacancy
Banking Job