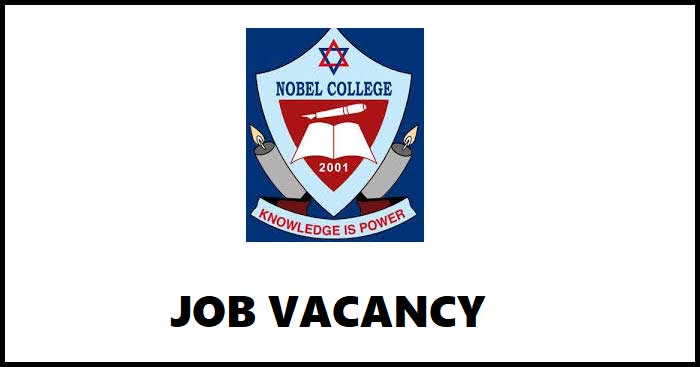 VACANCY ANNOUNCEMENT NOTICE
Nobel College announces vacancy for the post of Lecturer as full-time faculties in the department of Nursing
Required Number: Few
Qualification: MN or M.Sc. Nursing passed (Major in oncology Nsg, Child Health Nursing, and Geriatric Nursing).
Application Dateline: 1 week from vacancy published date
Drop your application along with a cover letter, recent passport size photo, copy of citizenship and complete academic certificates within a given dateline at the college reception.
For more details, please contact us at Nobel College
Sinamangal, Kathmandu, Nepal
Contact No. 01-4110525/4110590