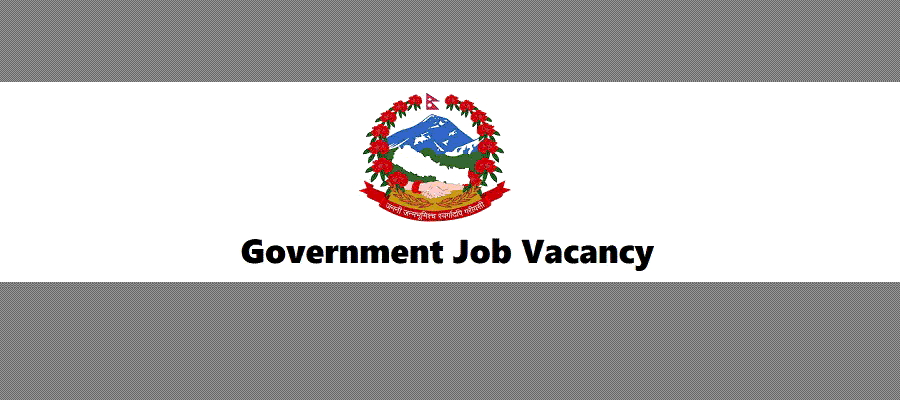 Phatuwa Bijayapur Municipality City Executive Office: Vacancy for City Police Posts
Phatuwa Bijayapur Municipality City Executive Office, located in Laxminiya, Rautahat, Madhesh Pradesh, Nepal, has released a notification for the recruitment of a City Police Assistant Inspector and Constable on a contract basis. The recruitment drive is following the Municipal Executive's decision dated 08/01/2079, under the approved vacancy of Phatuwa Vijaypur Municipality.
Available Posts and Vacancies
The Municipality is hiring for the following posts in the City Police Staff Contract:
City Police Assistant Inspector
City Police Constable
The post-wise allocation for open, women, today, Adivasi Janajati, Madhesi, and Dalit will be provided soon.
Important Dates
The application process will commence from 2080/02/24 and remain open until 2080/03/06, 2080 up to 4:00 PM.
Application Process
Applications can be submitted at Phatuwa Vijayapur Municipality No. 2, Office, Laxminia, Rautahat.
Application Fee
City Police Assistant Inspector: Rs. 400/-
City Police Constable Post: Rs. 300/-
Eligibility Criteria
For City Police Assistant Inspector:
Educational Qualification: Minimum higher secondary (10+2) or passed proficiency certificate level or equivalent from a recognized educational institution.
Not convicted of criminal charges displaying moral turpitude.
No political party membership.
Not a member of a terrorist organization.
Not disqualified for future government jobs and not dismissed from a job.
Health certificate from an approved doctor.
Character certificate issued by the concerned district or ward police office.
Nepalese citizenship.
Age: Between 21 to 30 years.
Eyesight: not weaker than minus 2 or plus 2.
Physical Criteria:

Male: Minimum height 5 feet 2 inches, Chest 31-33, Weight 50 Kg.
Female: Minimum height 5 feet, Weight 42 Kg.
For City Police Constable:
Educational Qualification: Minimum 8 (eight) classes passed from a recognized educational institution.
Age: Between 21 to 30 years.
Other qualifications same as the Inspector.
Required Documents
Candidates must submit the following documents:
Copy of Nepalese Citizenship Certificate.
Recent passport size photograph with full face (including both ears) clearly visible.
Copy of the minimum educational qualification certificate.
Copy of Dalit certificate from the National Dalit Commission for Dalits (if applicable).
Certificate certified as Madheshi by the organization specified by the Government of Nepal (if applicable).
Candidates must ensure that the copy of the documents attached with the application form is correct.
Selection Process
The selection will be done based on the Preliminary Health Test, Physical Fitness Test, Written Test, and Interview.
Terms of Work
Selected candidates will work according to the Phatuwa Vijayapur municipality city police procedure in 2075. Special consideration will be given to local residents, ex-army, weapons police, Nepal Police, and Myadi Police.
For more information, please visit the municipality's official website www.phatuwabijaypurmun.gov.np. The application form can also be downloaded from the website.
Note: All rights to cancel or suspend the advertisement belong to the municipality. The result will be published after the completion of each round of examination and only the qualified candidates will proceed to the next round. Candidates should be present with all the certificates while submitting the application.
Published on 25th Jestha 2080

Karar Job Vacancy
Rautahat
Madhesh Pradesh
Job Vacancy