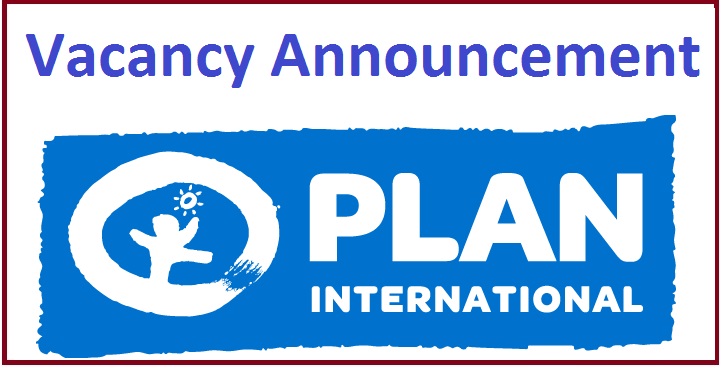 Plan International is an independent development and humanitarian organisation that strives for a just world that advances children's rights and equality for girls. We have been working in Nepal since 1978 to help marginalized girls and boys, their families, and communities for accessing their rights to survival, development, protection, and participation. We implement programmes through local development partners in 12 districts in cooperation with the Nepal government, civil society organisations, and schools.
Plan International Nepal is fully committed to the gender-responsive safeguarding of all children and young people from all forms of violence.
Plan International Nepal invites applications from female candidates only with priority from minority and youth groups for the following positions:
1. Technical Advisor- Learn (Education) -1 position
Mid-level role with Fixed Term Employment until 30 June 2023 based in Regional Office-West (Surkhet)
The Technical Advisor—Education (LEARN) will provide support to develop Plan International Nepal's strategy and programmatic/influencing approach on education. The Education Technical Advisor will support the Senior Technical Advisor- LEARN in designing, implementing, and monitoring education projects; focused to increase learning outcomes of early grade children via promoting a child-friendly learning environment, strengthen gender-transformative & inclusive learning environment & system, improve STEAM-based teaching & learning system, reduce disaster risk & climate change effect in schools and communities. The Education Technical Advisor will also be responsible for the capacity development of Plan International Nepal and its partner staff on education.
2. Monitoring, Evaluation, Research and Learning (MERL) Specialist-1 Position
Fixed Term Employment until 31 August 2023 based in Country Office, Lalitpur
Monitoring, Evaluation, Research and Learning (MERL) Specialist will lead to ensure an effective MERL system is in place for all Plan International Nepal programs and projects assigned to him/her by the organisation/line manager. This will include development and implementation of MERL systems, regular collection of monitoring data and its analysis for management information purposes. The position holder will provide inputs to senior technical advisors and project managers in project design to ensure effective application of program learning, as well as to lead on all baselines, mid-term and end-lines evaluations and research with technical support from the Research, Evaluation and Knowledge Management Specialist. S/He will also develop capacity of field and partner organisation staff in all MERL related tasks, systems and processes.
3. Campaign Administrator-1 Position
Fixed Term Employment until 31 August 2022 based in Country Office, Lalitpur
The position will be responsible for the moderation of a safe space created in Facebook under Girls Out Loud project, also implementation, coordination and reporting of the of the Girls Out Loud Project ensuring the quality and timely delivery of the project activities maintaining highest technical quality. She will moderate the private Facebook group (opened only for 13­24 years girls), and administrative support for the project through Plan Country office in coordination with Lead Moderator. She will keep a tab on the group activity and is responsible for the efficient functioning of the Facebook group, just like FB admins. She will support Lead Moderator to develop case studies and document the best practices of the project. And also, will be responsible to align the project activities with Plan's global Girls Get Equal Campaign.
To Apply,
Log on to www.p2p.com.np for details of job position. The deadline for application is Friday, 27th August 2021. Applications are solely accepted through People2People online application procedures. Only shortlisted candidates will be contacted for the further selection process. Canvassing at any stage of processes shall lead to automatic disqualification. Due to urgent priority to fill in the positions, recruitment can be held on a rolling basis and Plan International reserves the right to select a candidate odor to the deadline.
Surkhet
Job Vacancy
Lalitpur
INGO Jobs