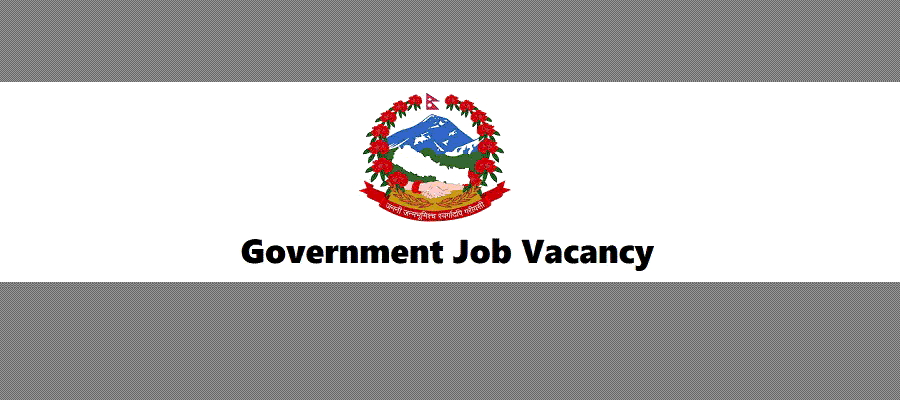 Rampur Municipality, Municipal Executive Office, Rampur, Palpa, Lumbini Pradesh invites applications for the position of Enumerator Facilitator (Tathyangka Sankalan Sahajkarta).
To conduct a farmer listing program in Rampur Municipality, Municipal Executive Office, Rampur Palpa; In order to increase the transparency and good governance of the services provided to the farmers by the government by identifying the farmers as per the Farmers Listing Program Implementation Method 2077, data collection facilitator (enumerator) is required to collect the necessary details of farmers through the electronic system and provide farmer identity card; This information has been published for the interested candidates who have reached the qualification as per the details, to apply in this office within 1 week from the date of publication of the information (2079/02/30).
| | |
| --- | --- |
| Position: | Data Collection Facilitator |
| Required Demand Number: | 20 (Twenty) |
| Type of exam: | Interview |
| Examination fee: | Rs. 300 |
Examination Center Date: Will be fixed after the last day of application
Age limit: 18 years and not exceeding 35 years, in case of women under 40 years.
The place to get and submit the application form: Rampur Municipality Office, Agriculture Branch, Rampur Palpa
Required Qualifications and Required Documents:
Certified copy of proficiency certificate level certificate from a recognized educational institution,
Certified copy of citizenship certificate,
2 copies of passport size photo,
Knows how to type English and Nepali, has his own Rumart phone
Minutes and Remuneration:
The facilitator will have to visit every house in Rampur Municipality and enter the data of farmers into the software. After such entry, remuneration will be provided from Rampur Municipality as per Article 20 Sub-section (2) of the Government of Nepal Farmer Listing Program Implementation Rules 2077.
Note: Preference will be given to applicants who have passed +2 or ISC Ag. Plant Science Or Animal Science or similar in Agriculture or Veterinary subject. For more information, please contact the Rampur Municipal Executive Office and Agriculture Branch Contact No. 075-400117
First published date: (2079/02/24)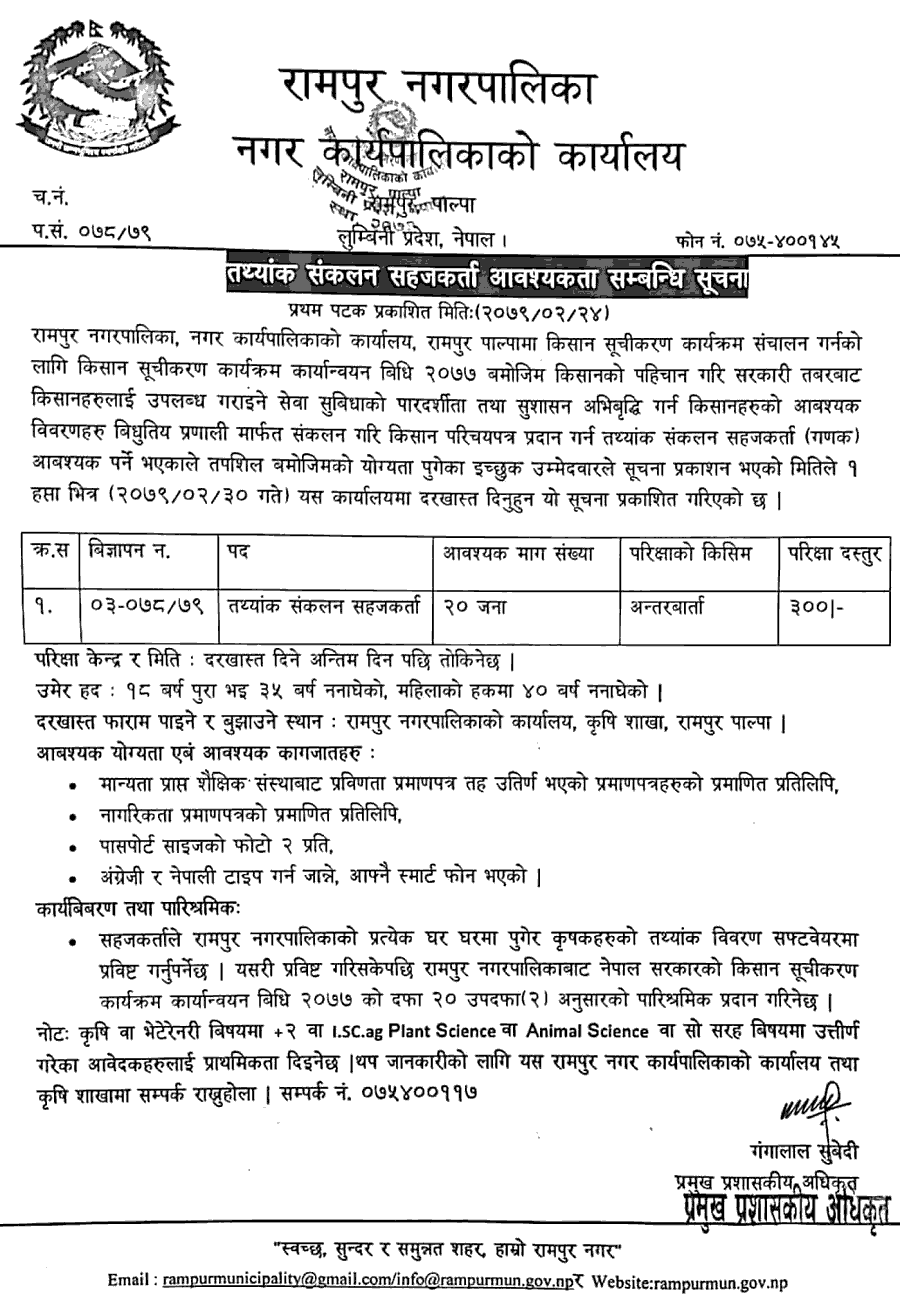 Palpa
Lumbini Pradesh
Job Vacancy
Government Job