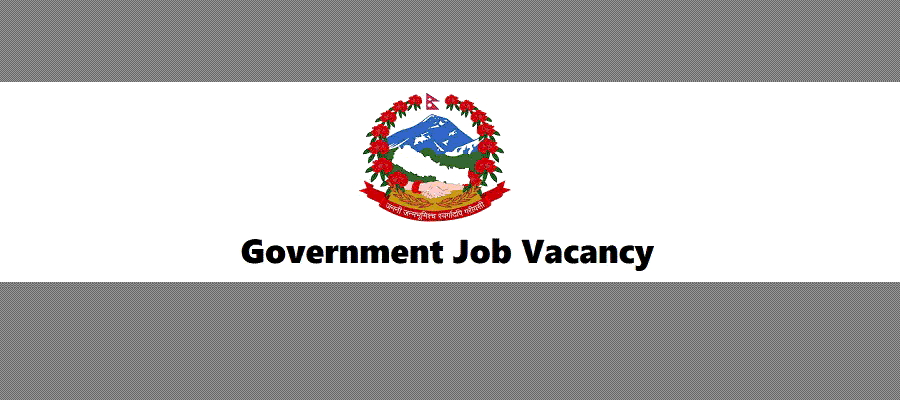 According to the decision dated 2079-07-03 to operate the approved annual program of Rapti Rural Municipality for the financial year 2079/80 and the farmer listing program received from the federal conditional grant, up to Ward No. 3-9 (Ward No. 1 and 2 completed in the last financial year and 25 Facilitators are needed for a period of 1 month to go to the households of 6600 farmers and register them again; In order to receive service facilities according to the implementation procedures of the Farmer Listing Program 2077, the eligible persons living within this municipality according to the details, apply to this office within 15 days from the date of publication of the notice along with the mentioned documents.
Details:
1) Farmer Enlistment Facilitator - 25
Educational Qualification: At least 12th pass
2) Mode of Selection: Interview
3) Years of Age: Male completed 18 years and not exceeding 35 years and female completed 18 years and not exceeding 40 years
4) Contact date: 3rd day after notification end date.
5) Other documents attached with the application:
a) Letter of recommendation from the concerned ward office of the resident of the same ward
b) Copy of citizenship
c) Certificate having Email/Internet Capability with applicant's model of Android, Smart Phone and Tablet
D) 3 passport-size photographs per copy
f) Experience letter in data collection
Rapti rural municipality, Rural Municipality Executive Office
Masuria, Deukhuri-Dang
Lumbini Pradesh Province, Nepal
Phone no. 082-413077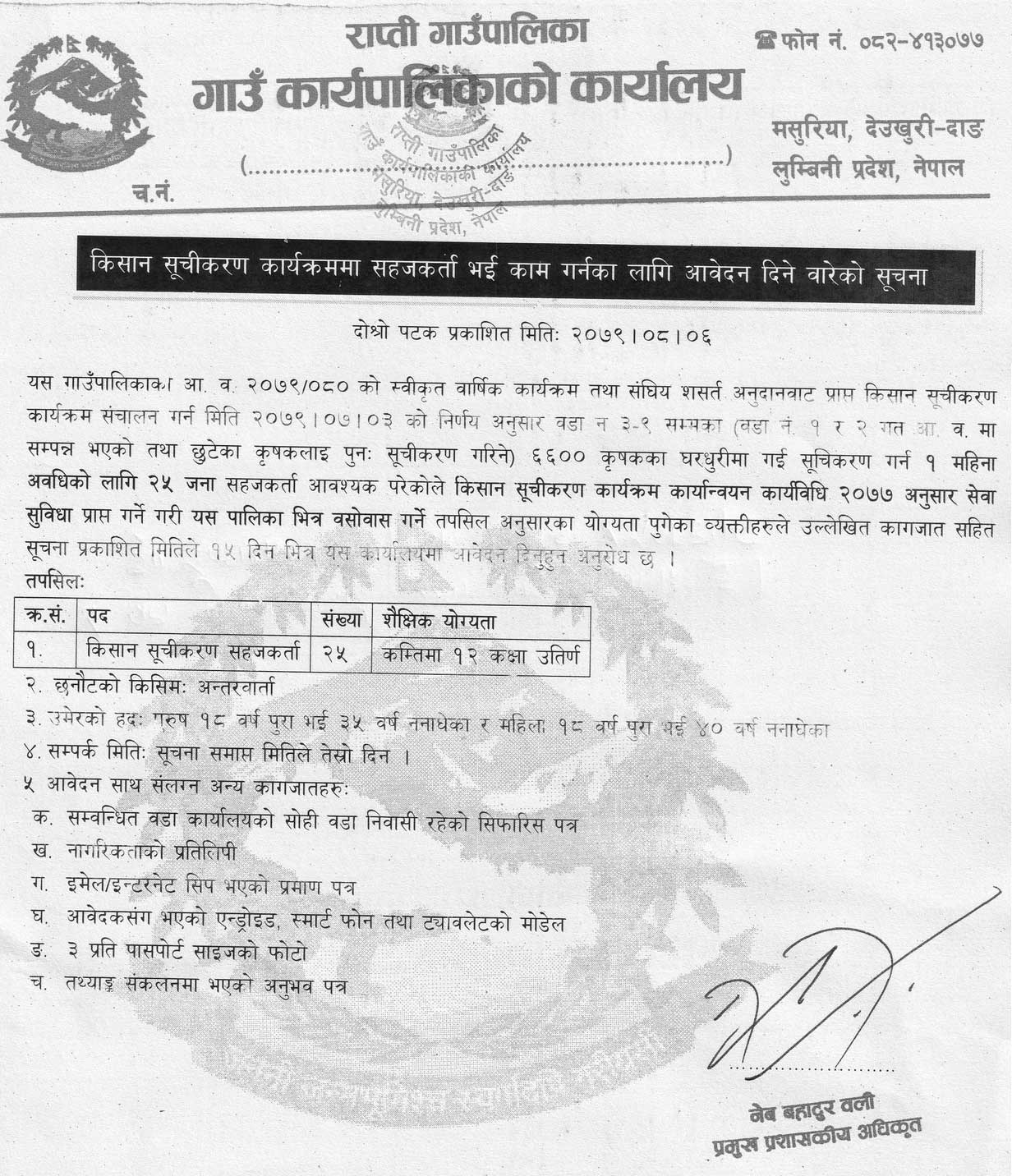 Dang
Lumbini Pradesh
Job Vacancy
Government Job