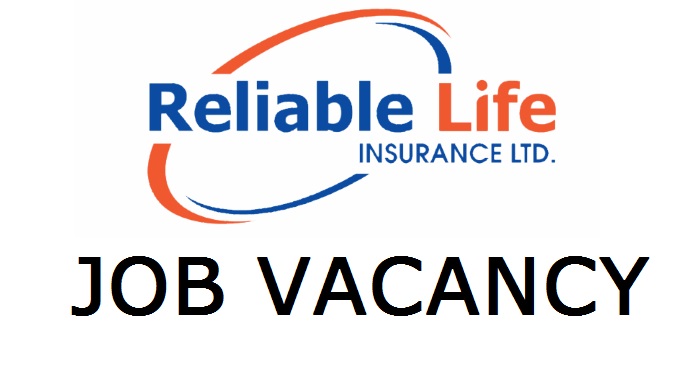 Reliable Nepal Life Insurance Limited is one of the well-established company. having it its presence throughout the country. The company is moving steadily and strongly in its endeavors by virtue of its performance in the market. We believe to be with the people forever.
In line with our growth strategy. we seek to employ potential candidates under various positions. Thus, we call for the qualified and interested individuals to apply and be part of our progressive team.
1. Chief Business Officer (CBO) - 1 (One)
General Role & Function:
This position requires the Chief Business Officer to specifically look into marketing and sales function. In general, s/he will be responsible for formulating, guiding and supervising business strategy and activities. S/he will directly report to the Chief Executive Officer on the business plans and progress.
The CBO will have to ensure that best business practices are being executed by incorporating the business partners and marketing team. This has to result in bringing about synergy effect in performance to enhance business and achieve overall target of the company.
Key Requirements:
Bachelor's degree (preferably Master's degree) in relevant subjects such as Banking & Insurance, Marketing. Economics or Management.
Experience of 10 years plus in Sales & Marketing, preferably in the insurance industry.
Proficient in developing business development plans and strategies.
Ability to penetrate into and generate new market.
Professional in communication to motivate. guide and direct the team.
2. Regional Managers: 3 nos. (Region 5, Region 6, Region 7)
Essential Qualifications:
Bachelor's Degree (preferably Master's Degree) in relevant subjects such as Banking & Insurance, Marketing. Economics or Management.
5 years or more of experience in the insurance sector.
Ability to train and motivate the team members in achieving business target.
Comprehensive knowledge of the life insurance products.
Updated with directives of the regulatory body.
3. Branch Managers / Sales Executives: Few
Job Stations:
Malangawa. Harion, Birendra Bazar (Dhanusha). Gaushala (Mahottari).Etarhathwa (Sarlahi), Simara (lama). Surkhet, Mehelkuna/Jahare, Jumla, Gaindakot. Malekhu, Doti, Shanfe/Achharn, Bhajani. Darchula, Panchthar, Taplejung, Tehrathum, Itahari, Duhabi, Gaighat, Khandbari, Rangeli, Inaruwa, La mahi. Taul ihawa. Bhurigaon,Gulmi, Arghakanchi, Murgiya, Bardaghat, Bhakunde (Kavre). Khadichaur. Panchkhal, Pokhara, Palungtar, Bhimad, Burtibang, Mustang and Manang,
Eligibility Criteria:
At least Intermediate level of education (Bachelors degree preferred).
Few years of working experience in marketing and sales.
Knowledge of the life insurance sector would be an advantage.
Strong communication and networking skills.
Proficient in computer application.
Note:
The corporate title and remuneration package will commensurate with the qualification and experience of the candidate.
Proper job application (position with preferred location) and updated CV needs to be sent via email to: [email protected] or vacancy.rellablellfeCagmall.com
Applications will be accepted within 15 days from the date of this vacancy announcement.
Reliable Nepal Life Insurance Limited
Notice Published Date: 22nd December, 2021
Insurance Job Vacancy
Job Vacancy
Banking Job