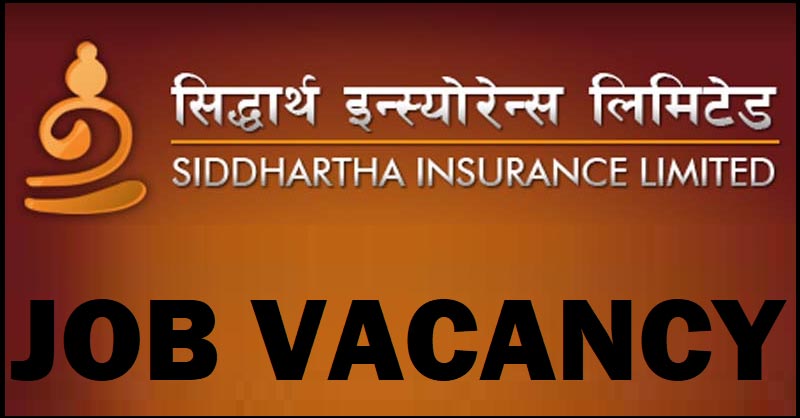 SIDDHARTHA INSURANCE LIMITED VACANCY ANNOUNCEMENT:
Siddhartha Insurance Ltd, a trusted name in Non-life Insurance Sector invites application from dynamic, enthusiastic and result-oriented candidates based in Nepal who wants to contribute to National building program by associating in Insurance Sector for the following posts for different locations:
1. Assistant/ Senior Assistant Marketing (Few)
Location: Head Office and branches
2. Junior Officer Internal Control, Compliance, and Procurement (2 No)
Location: Head Office
To Apply and for Further Information:-
Log on to www.merojob.com/siddharthainsurance and click 'Apply Online' below the respective job.
Interested candidates can apply within 7 days from the date of publication.