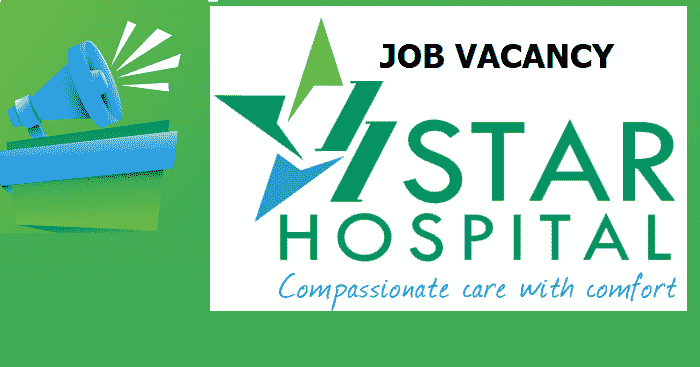 Star Hospital, ISO 9001:2015 certified hospital is seeking application from qualified candidates willing to apply for the following position:
Position: Staff Nurse-Few
Minimum Requirements:
a) Proficiency Certificate Level in Nursing with experience of more than 1 year.
b) Should be registered in NNC.
c) Competencies in both spoken and written English and Nepali languages.
d) Should be able to communicate ideas and information effectively, both orally and in writing.
e) Good interpersonal skills and ability to maintain effective working relationship with people.
f) To apply with following documents :
i. Citizenship.
ii. Secondary Education Examination (S.E.E).
iii. Proficiency Certificate Level in Nursing (PCL Nursing).
Interested candidates are encouraged to apply with detailed CV along with application form available at the reception within 1 week from the date of publication. Only short listed candidates will be called for further selection process.
The Company reserves the right to cancel or postpone the whole recruitment process without any reason whatsoever.
FOR MORE INFORMATION: PLEASE CALL +977-1-5450197, +977-1-5450198, +977-1-5440478, +977-1-5452227
Star Hospital Limited
Sanepa Height-2, Ring Road, Lalitpur, Nepal
Fax: +977-1-5544283
Email: [email protected]
Hospital Job Vacancy
Job Vacancy
Lalitpur
Health Job