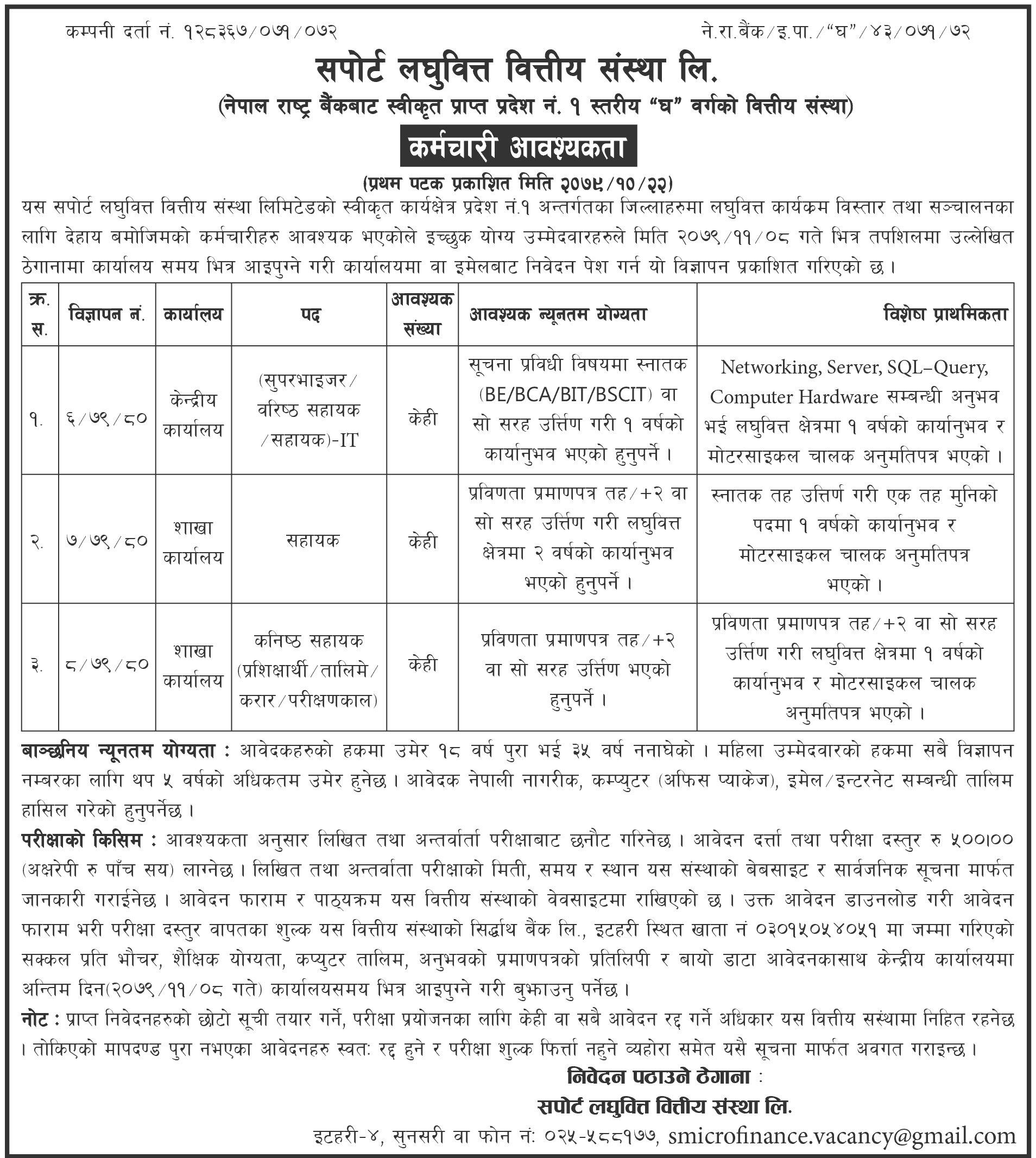 Since the following employees are required for the expansion and operation of microfinance activities in the districts under Province No. 1 within the approved scope of Support Lagubitta Bittiya Sansatha Limited; This advertisement has been published for the interested and qualified candidates to submit their application in the office or by email to the address mentioned in the details within the date 2079/11/08.
In case of male applicants, the age of 18 years and not more than 35 years. In case of female candidates, all advertisements will have an additional maximum age of 5 years.
The applicant should be a Nepali citizen, should have acquired computer (office package), e-mail/internet related training.
Type of Examination: Selection will be made from written and interview examination as per requirement. Application registration and examination fee Rs.500
Will be informed. The application form and syllabus are placed on the website of this financial institution. Download the application and fill the application form and pay the fee for the examination fee to the account no. 03015054051 must be submitted on the last day (2079/11/08) within office hours.
Submit to the central office along with original copy of voucher, educational qualification, computer training, experience certificate and bio data application. Applications that do not meet the specified criteria will be automatically canceled and examination fees will not be refunded through this notification.
Note: The financial institution reserves the right to prepare a short list of applications received, reject some or all applications for examination purposes.
Laghubitta
Banking Career
Job Vacancy