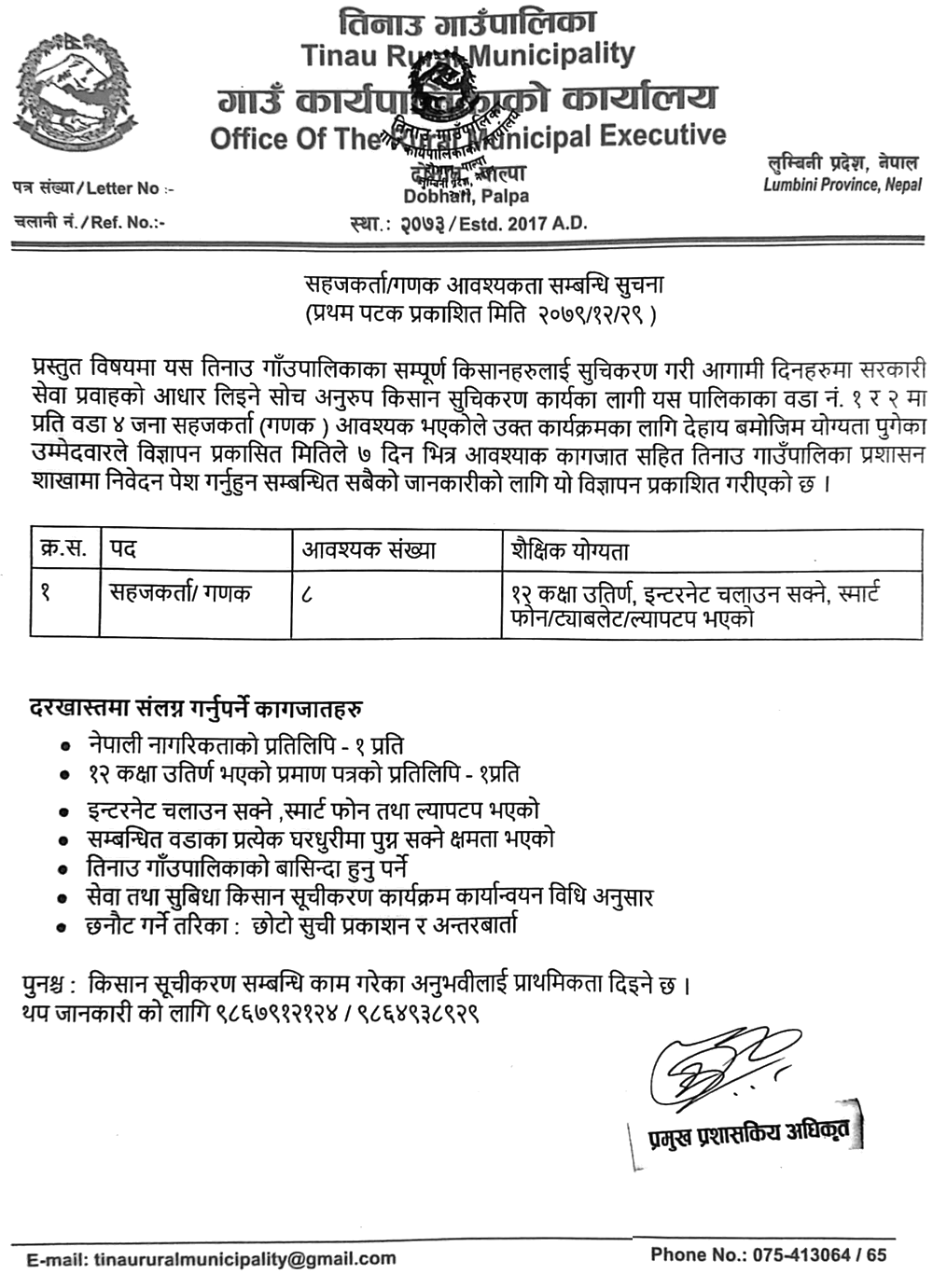 Tinau Rural Municipality Seeks Facilitators for Farmer Listing Program
Are you looking for an opportunity to serve your community while utilizing your skills and knowledge? Tinau Rural Municipality in Nepal is seeking 8 facilitators/counters for the upcoming farmer listing program in Ward No. 1 and 2 of the municipality.
Required Qualifications and Responsibilities
The applicants must have completed their 12th grade and possess internet-capable devices such as a smartphone or laptop. They must also be able to reach every household in their respective ward and be a resident of Tinau Village. The selected facilitators will be responsible for listing all the farmers in their designated wards and gathering necessary information as per the implementation method of the Farmer Enlistment Programme.
Application Process and Deadline
Interested candidates who meet the required qualifications can submit their applications along with the necessary documents to the Tinau Rural Municipality Administration Branch within 7 days from the date of the advertisement publication. The documents required are a copy of Nepali citizenship, a copy of the 12th-grade pass certificate, and proof of having internet access and a smartphone or laptop.
Selection Process and Contact Information
The selection process will involve shortlisting candidates and conducting interviews. Applicants with experience related to farmer registration will be given preference. For more information, interested individuals can contact 9867912124 or 9864938929 or email [email protected].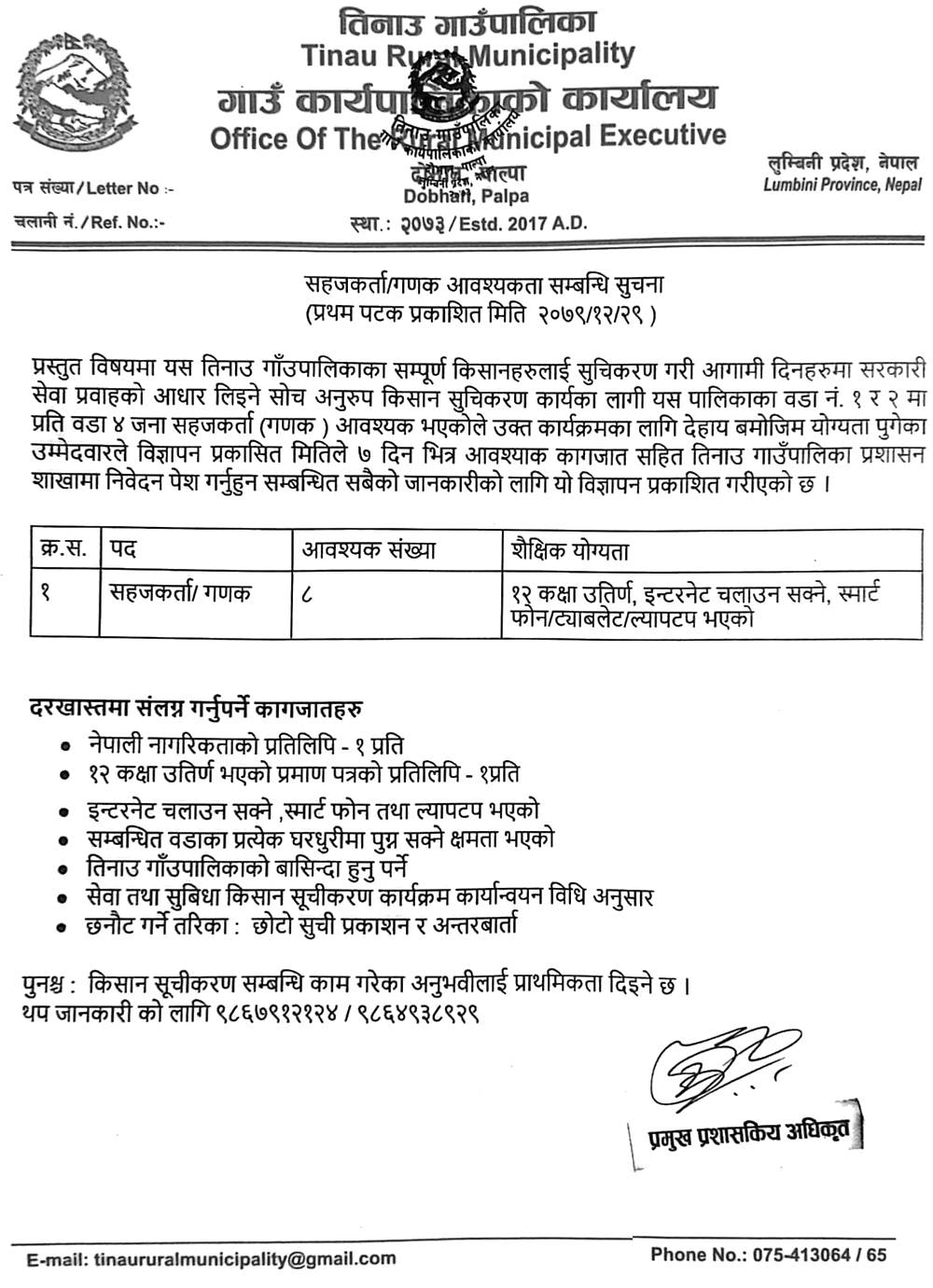 Karar Job Vacancy
Palpa
Job Vacancy
Government Job